New and different theme park beverages are all the rage right now, and more continue to come out! From Butterbeer to Lafou's Brew, the Orlando theme parks offer some very exciting tastes you can't find anywhere else. Disney has come out with a new beverage to celebrate the release of the highly anticipated film, The Lone Ranger, featuring Johnny Depp.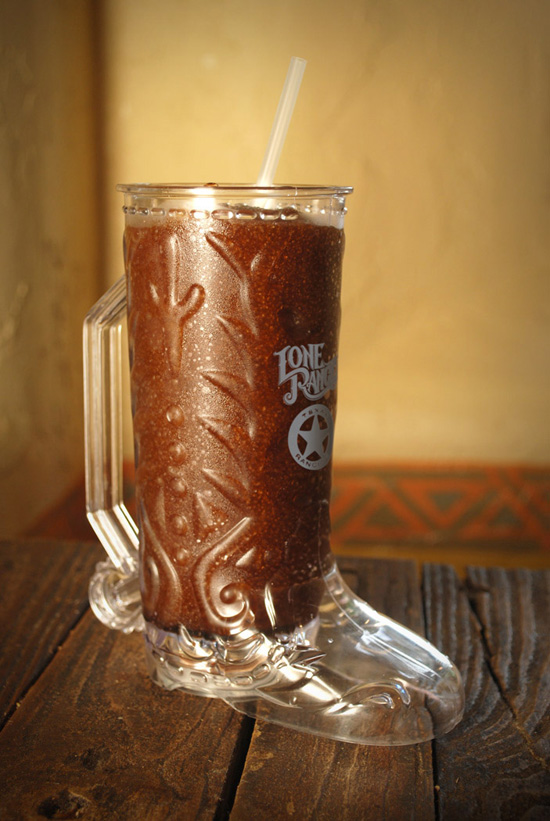 The Lone Star Slush is available at both Walt Disney World and Disneyland for $8.99 in the souvenir mug pictured above, or for $3.99 in a regular cup. Guests at Magic Kingdom will be able to purchase this beverage at Pecos Bill Tall Tale Inn and Cafe in Frontierland. Guests at Disneyland will be able to purchase it at the Golden Horseshoe for a special Root Beer Float.
The Lone Ranger is set to open in theaters on July 3rd.
For more information about Walt Disney World, visit the official website by clicking here.