Have you ever gotten frustrated by not being able to make your favorite characters or even something remotely cool with Lego bricks? Well, worry you should not. For Lego's ally is the Force, and a powerful ally it is. It's so powerful that it made a life sized replica of one of the vehicles of Star Wars, the X-Wing, as flown by Luke Skywalker. The all new X-Wing make's it's debut this weekend, just in time for Star Wars Days at Legoland California.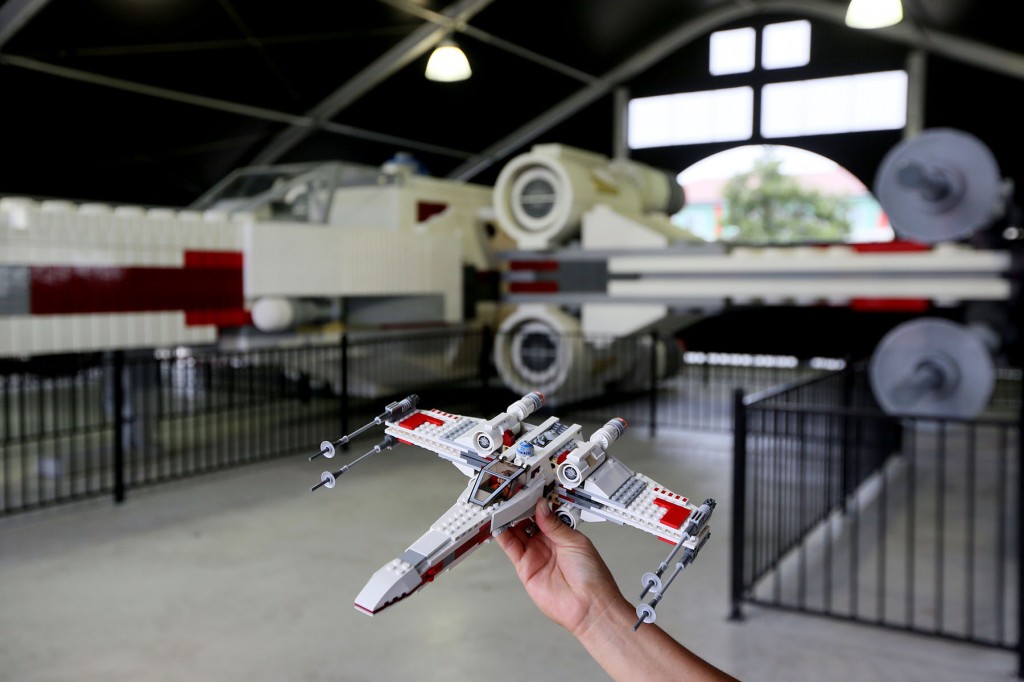 "At LEGOLAND California we are constantly urging children to build upon their dreams and use their imaginations," said LEGOLAND California Resort's Model Shop Supervisor Tim Petsche.  "Model Builders took their imagination to the extreme when building this X-wing and once our Park guests see how amazing it is, they'll also see there's no limit to what you can build with LEGO."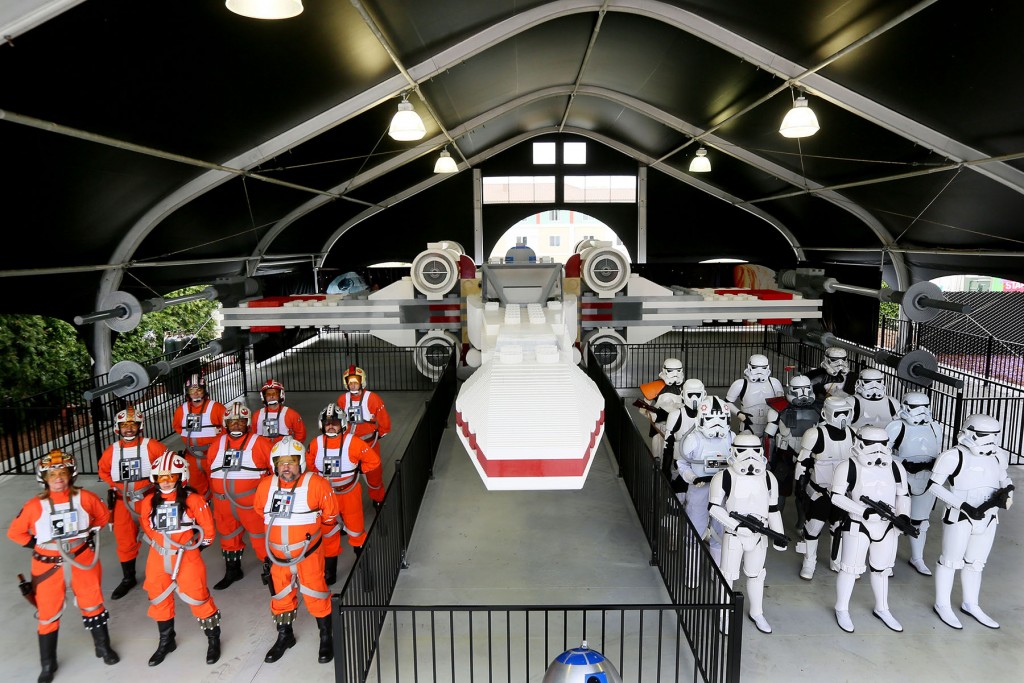 And really there is no limit, except the limit you put on yourself. The amazing new figure would make Yoda proud, as it measures about 44 feet in wingspan (that's about 11 Yoda's!) and took more than five million Lego bricks to construct.
LEGO Star Wars X-wing starfighter model fun facts:

Contains 5,335,200 LEGO bricks
Weighs 45,980 pounds
Height: 11 feet / 3.35 meters
Length: 43 feet / 13.1 meters
Wingspan: 44 feet / 13.44 meters
32 builders spent 17,336 hours to construct – about 4 months
Built in the LEGO Model Shop in Kladno, Czech Republic
Is a one-to-one replica of LEGO Star Wars set #9493; The model is 42 times the size of the retail building set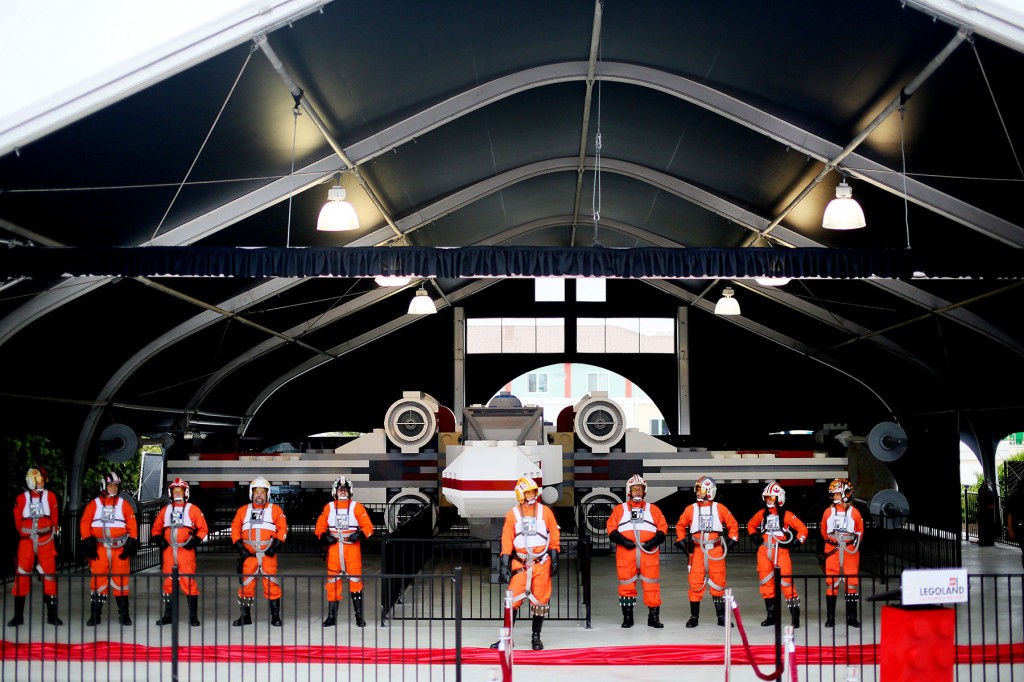 The X-Wing is the centerpiece of the weekend long Star Wars days, kicking off June 15th. Guests can go on a Droid Hunt,  take part in a Star Wars Costume Contest, Jedi Trivia, Star Wars T-shirt contest, building competition and interacting with members of the 501st Legion of Stormtroopers and Rebel Legion.
For more information, including tickets, visit the official Legoland California website by clicking here!