Freedom Fighters, it's time for battle! Transformers:The Ride 3D had it's grand opening at Universal Studios Florida just a week ago. The ride is an amazing experience, but it's not just the ride that makes it amazing. There are so many other things happening around the building, that truly brings Transformers to life. One such thing is the fact that you can do a meet and greet with walk around, larger than life characters from the film. While the photos were in the open before, the park recently opened something a little more fitting for Robots in Disguise wishing to mingle with humans.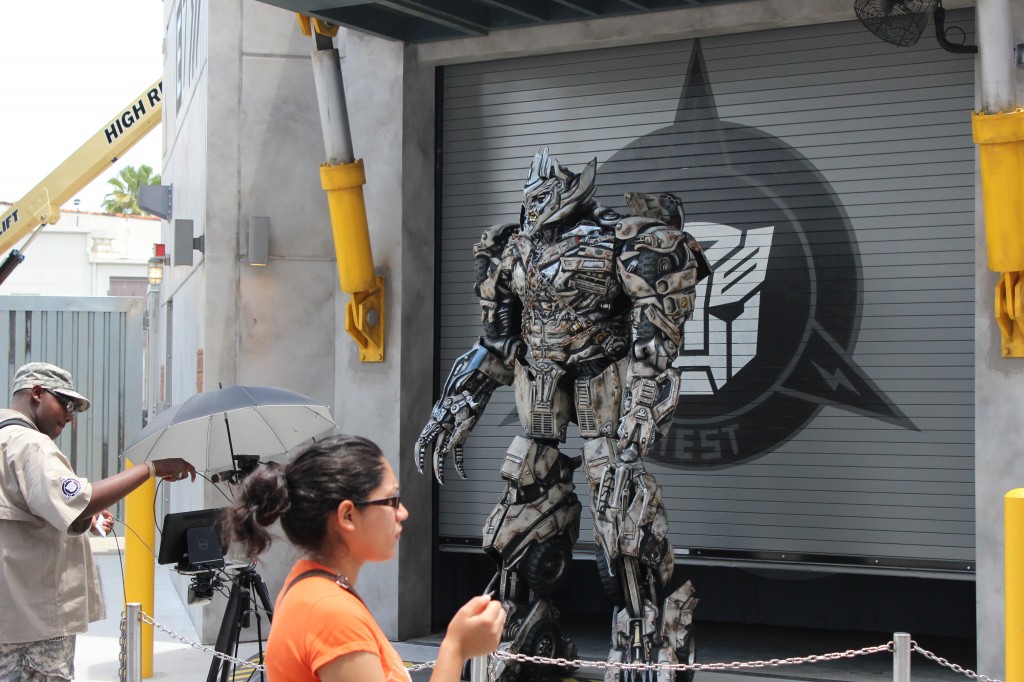 We're not exactly what Universal is calling it, but to us it looks like a bunker….and it actually fits the feel and the theme of the entire area. The Autobots Bunker! The new area features roll up doors, sirens, alarms and that great military feel. It also allows for a much better backdrop, and some protection from sudden downpours.
Directly across the way is a Photo Connect booth which allows guests to purchase and view their pictures professionally done by Universal. Of course you can still take pictures with your own cameras, but the pictures that are sold have a cool Transformers logo as well as a border and Universal Orlando logo.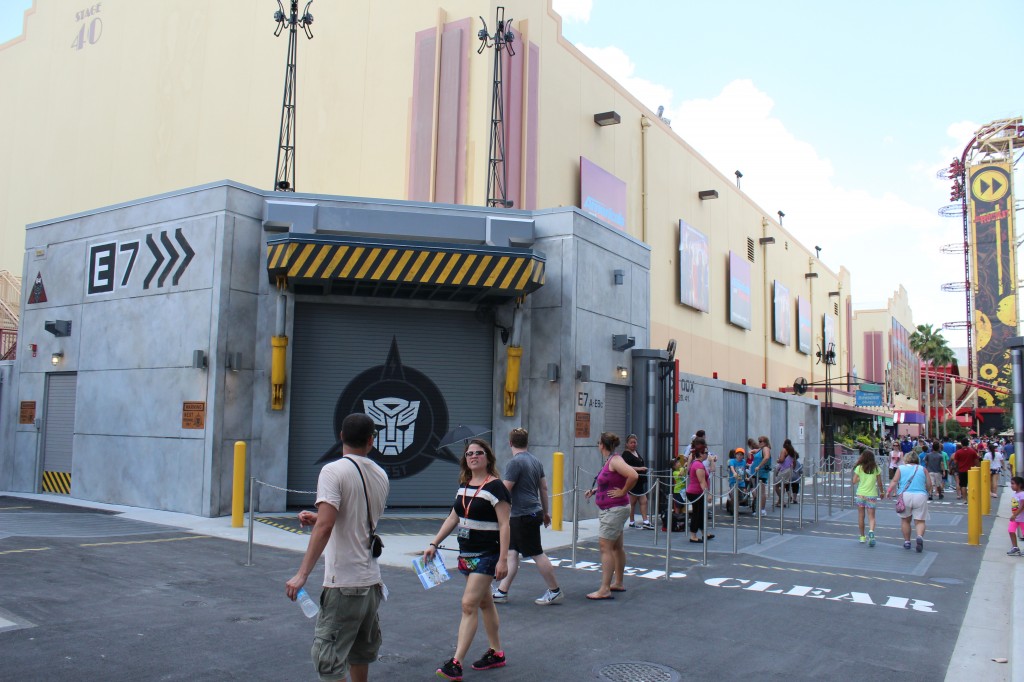 The Autobots Bunker is located just outside of the Supply Vault on the side of the ride. There is also some kind of arm and gate located near the area. We're not exactly sure what that is for, whether it's just for show or if it has a purpose. Regardless, it looks cool and makes for a great thematic element.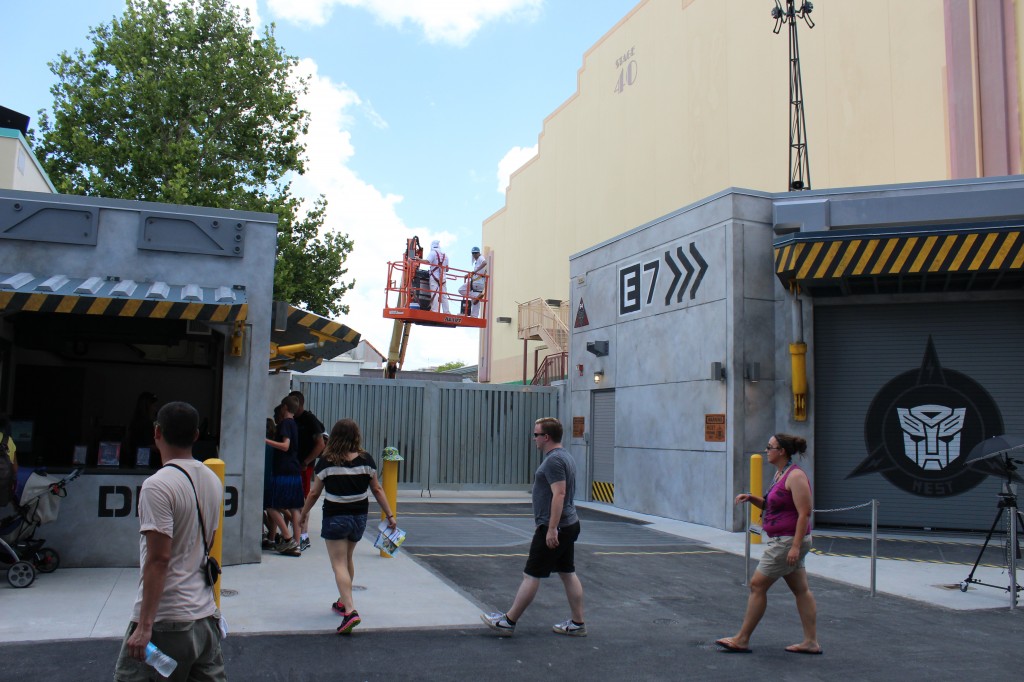 Sirens start wailing and the doors raise. Standing just behind the doors is one of three walk around characters from Transformers:The Ride. Guests can see either Megatron, Bumblebee, or Optimus Prime at various times throughout the day.
For more information about walk around characters at Universal Orlando, or other information, visit the official Universal Orlando website by clicking here!