Baby Shamu has a name! Thanks to nearly 12,000 fans on SeaWorld's Facebook page, the name for Baby Shamu (born on Feb. 14 of this year at SeaWorld San Diego)has been selected and is officially Makani.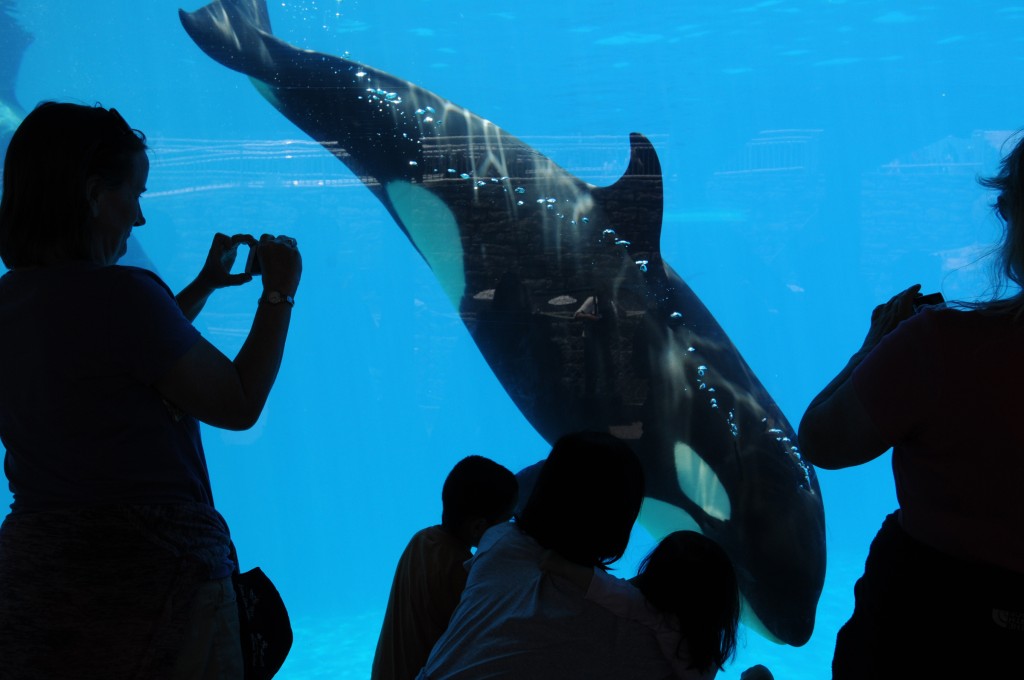 It's always a very exciting time when SeaWorld gets a newborn Shamu. Today in southern California, SeaWorld San Diego was the most recent park to get a new addition to the family. But what would the park name the calf? Well they left it up to you to decide.
Nearly 12,000 Facebook Fans voted for their favorite name for four-month-old Baby Shamu on SeaWorld San Diego's Facebook page (www.facebook.com/SeaWorldSanDiego), with Makani, Hawaiian meaning "the wind," receiving 40 percent of the votes. The other choices were Hako, Scandinavian (Norse) meaning "chosen son" and Valentino, Italian meaning "strong."
Kasatka, estimated to be 37 years old, gave birth to a healthy killer whale calf at Shamu Stadium, under the watchful eyes of SeaWorld's zoological team members on Thursday, Feb. 14, 2013.  The birth marked the sixth successful killer whale to be born at SeaWorld San Diego.  The park's zoological team members report the mother and baby continue to do well, with the baby nursing regularly.
Killer whale gestation is between 17 and 18 months long (Kasatka's gestation was 18 months). Calves typically weigh between 300 and 350 pounds and measure between 6 and 7 feet when born.

Very exciting news indeed!
For more on the latest of SeaWorld San Diego's current transformation please visit their official website.
Follow us on Twitter @BehindThrills