Universal Orlando continues to prepare for battle, with not only robots that are more than meets the eye, but aliens and dark wizards. Construction continues on The Simpsons area which opened to rave reviews a few weeks ago, the second phase of The Wizarding World of Harry Potter. Meanwhile guests have been battling out with the Decepticons during Technical Rehearsals of Transformers:The Ride 3D.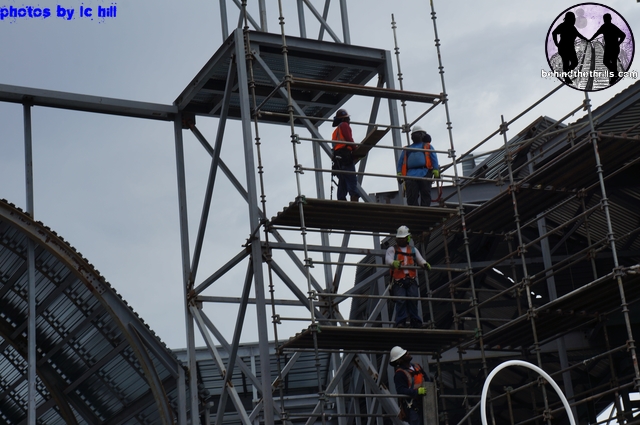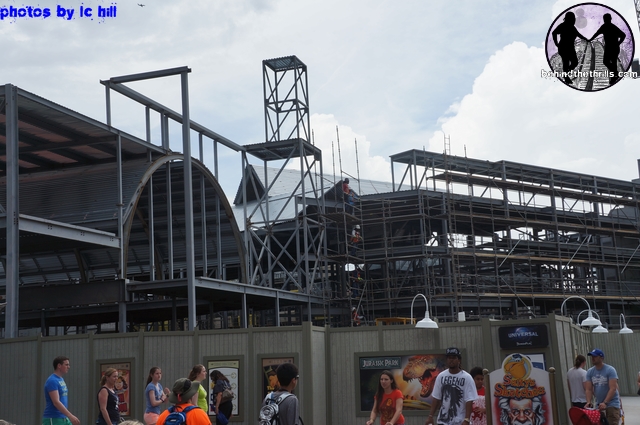 Construction on The Wizarding World of Harry Potter-Diagon Alley continues at an amazing pace. Steel is slowly going from undiscernable shapes to the full frames of houses, Ministry buildings and train stations.
Take a walk around the new construction with our all new video:
The Wizarding World of Harry Potter Diagon Alley will open in 2014 at Universal Studios Florida. In 2010 at Universal's Islands of Adventure the Village of Hogsmeade sprung to life to rave reviews, and huge crowds, forever changing the theme park landscape. The new addition will feature a larger Ollivanders Wandshop, A Gringotts coaster and the Hogwarts Express that will take guests from park to park in an amazing adventure directly from the books and films.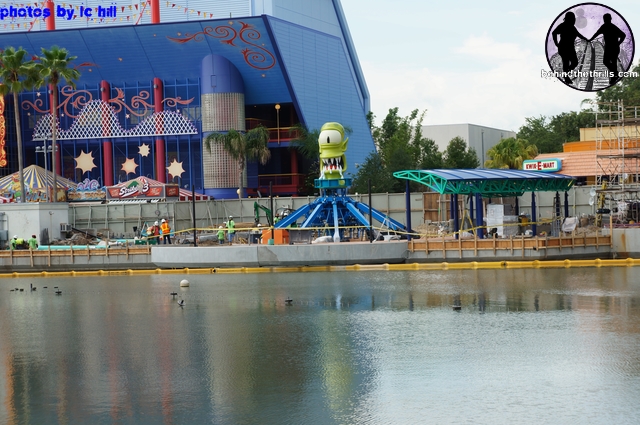 Universal continues to make all the right moves with the expansion of the Simpsons area. Springfield already opened Fast Food Boulevard, which takes the restaurants from the show and brings them to life in a bevy of new and unique flavors. Now the area is getting ready to open the second phase which will include more shops, Duff Gardens and a spinning flat ride. This week the first pieces of the ride arrived including a huge frothing alien head.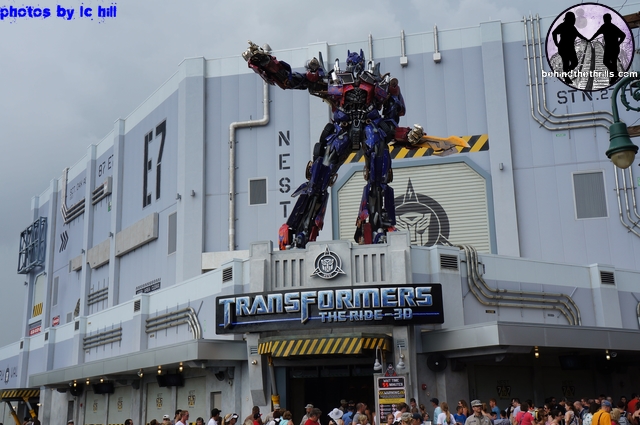 Transformers has been giving previews to passholders all week and soft opening for guests afterwards. The crowds have been steady and the praise has been positive for the ride. It seems that Universal is taking what they learned with Harry a Potter and putting that to use throughout the entire resort, and it's working. While Disney seems bound and determined to hold onto the kid demographic by rehashing old ideas and putting the same tested characters in, Universal is taking new characters that have a bit of an edge. While the characters and attractions do still appeal to kids, they carry a sense of humor and adult side that parents cam get into without being offensive to the target family demographic. Giant fighting robots that turn into fast cars, crazy looking yellow people that are funny and lovable but have real flaws, and dragons, wizards and unique flavors. Universal is taking the typical theme park and redefining what that means.
 See more photos here:
While there are no dates for Springfield or Diagon Alley, Transformers the ride 3d opens June 20th.
For more information visit the official Universal Orlando website by clicking here!