This 4th of July the nation will be celebrating the country's 237th birthday with cookouts, huge parades and of course fireworks. However, no one celebrates the 4th like your favorite theme park! This year the parks are pulling out all the stops with more celebrations than ever. Which park will you celebrate at? We've got the list of the top parks to celebrate your 4th with!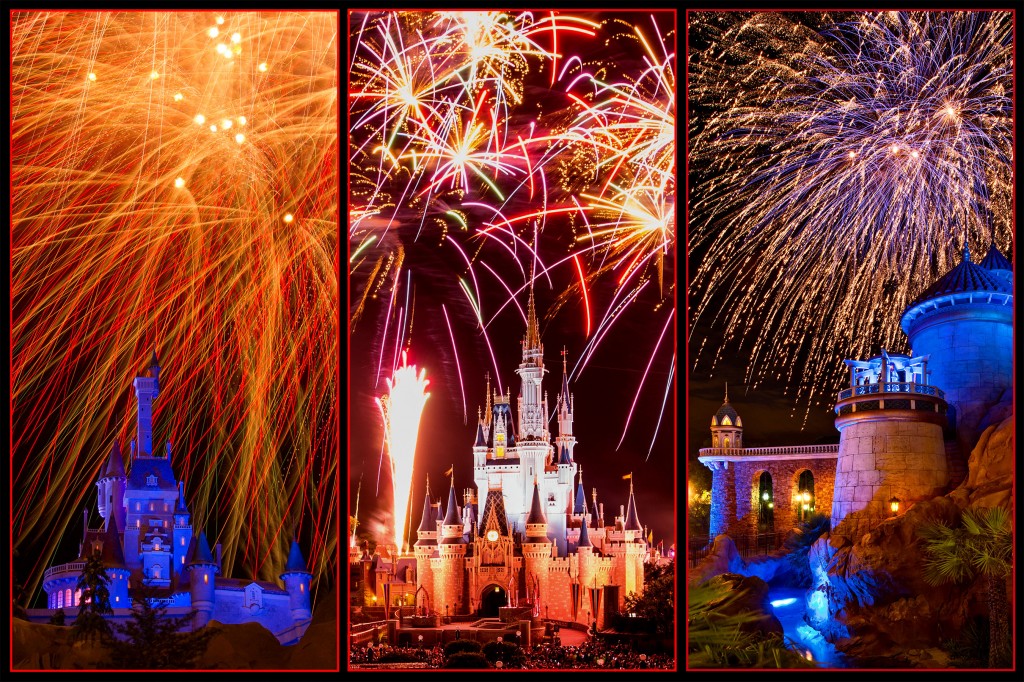 Walt Disney World-Walt Disney World Resort will be having some of the biggest 4th of July fireworks you've ever seen. And the best part, they're doing them all week long! Disney is making the 4th part of Limited Time Magic with "Disney's Celebrate America! A Fourth of July Concert in the Sky". The 14 minute long fireworks show will have an all new score, and have the Rocket's Red Glare like never before. The park will also feature Pluto, Donald and Goofy as part of a Colonial Fife and Drum corps prior to each "Celebrate a Dream Come True" parade. The parade will also feature the Main Street Philharmonic, Citizens of Main Street and Walt Disney's historic horse-drawn calliope. The park will also sell tons of Patriotic merchandise as well. For more information, visit the official website!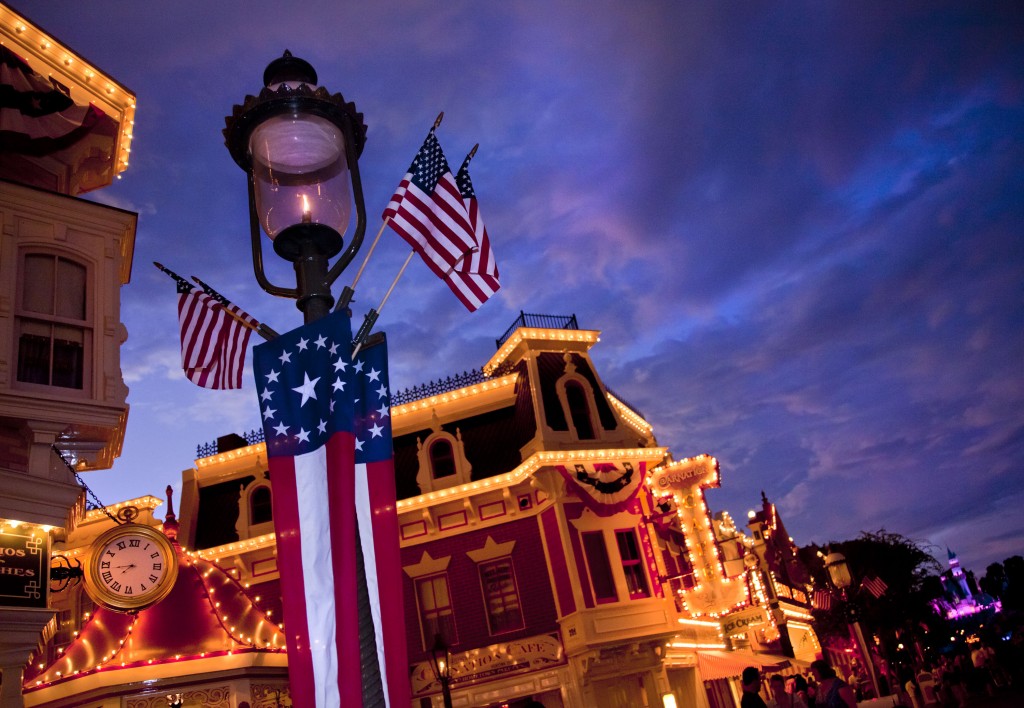 Disneyland-If you think that Walt Disney World is going to get all the fun, think again! Disneyland will also celebrate the 4th all week long with the "Disney's Celebrate America! A Fourth of July Concert in the Sky". The park will also have Mickey Mouse dressed in Patriotic gear every night in Town Square on Main Street meeting guests. They'll also have a patriotic opening to World of Color, as well as a special "Glow to the Show" where mouse ears will glow along with both World of Color and fireworks! More information here!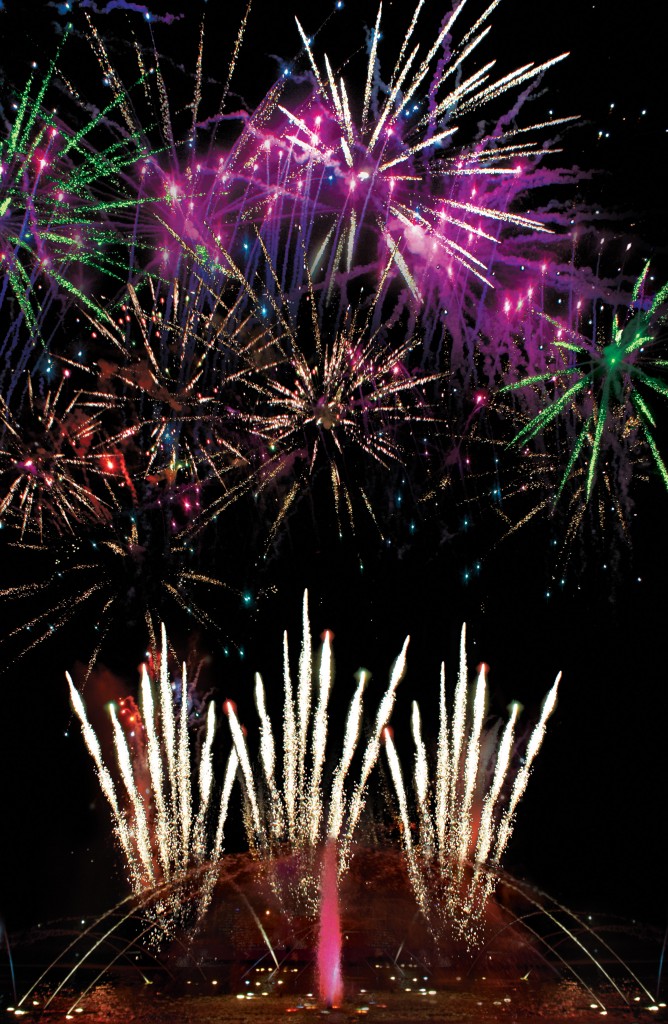 SeaWorld Orlando-SeaWorld will do 4th of July big! Beginning at 9:30 p.m., there will be an extraordinary performance at SeaWorld's Bayside Stadium by SeaWorld Celebration Singers, an ensemble group of singers and a nine-piece band, who will perform a variety of popular music ranging from traditional marches and patriotic tunes to classical favorites. The Fourth of July celebration culminates with awe-inspiring fireworks at 10 p.m. More information!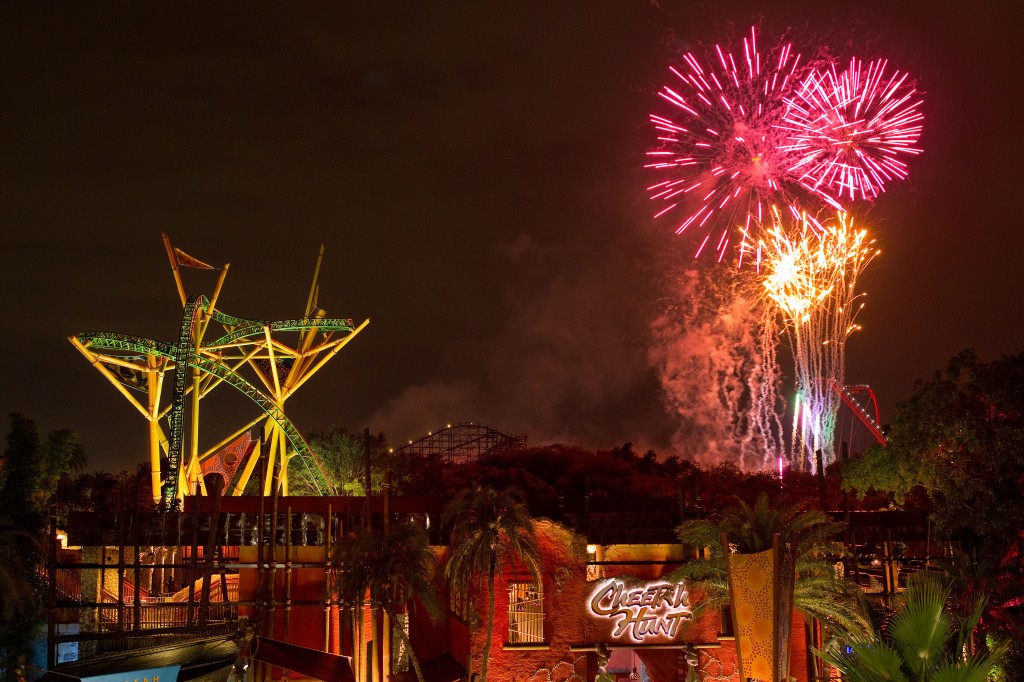 Busch Gardens Tampa-Busch Gardens will be doing the 4th all Summer with their Summer Nights! The park will include high energy shows, performers and Fireworks every night, including the 4th! Plus any active duty military, activated or drilling reservists, or National Guardsman representing any of the five service branches is entitled to one complimentary admission to one of the participating parks under the program. For more information and to register for the program, visit wavesofhonor.com. For more info on Busch Gardens, visit the official website!
Kings Dominion-Kings Dominion is celebrating the Armed Forces in a big way. The park will offer free admission to any active or inactive members with valid ID. The park will also be having huge displays from the armed forces, Wounded Warriors, special Uncle Sam Stiltwalkers and more! The park will also be having a huge 4th of July Fireworks celebration at 9:30p.m. in addition to the Dominion at Dusk shows! Visit the official website for more information!
Busch Gardens Williamsburg-The park will be doing their Illuminights spectacular starting on the 1st. They will also have a special 4th of July picnic, and extended Rhine River Cruise that you can book. The park will also do a huge Fireworks display every night. More information

Legoland Florida-Red Brick and Boom will give guests fireworks every single night from July 4th to the 6th. Special 3D glasses will be on hand to have the fireworks explode into millions of Lego Bricks! More information!
Kennywood-
Until July 5th Celebrate America, Kennywood's great summer tradition! Enjoy mimes, jugglers, antique cars, special entertainment and, of course, FIREWORKS NIGHTLY (weather permitting). Save big on admission with coupons from $10 off gate admission coupons available at participating Giant Eagle locations!More information here!
Cedar Point-America's Roller Coast is celebrating in a big way with free admission for all active, inactive and honorably discharged military. The park is also offering big discounts for military family members. The park will have a huge picnic buffet available and of course their massive 4th of July fireworks. More information here!
Legoland California-It's Red, White and Boom! Legoland California has tons of family friendly events and contests including a stroller parade, building competition, lawn games, musical performances amd of course fireworks! More information here!
Keep checking back for all the latest celebrations!