Universal Orlando offered a preview this morning for their brand new on-site hotel, Cabana Bay Beach Resort, which is slated to open in 2014. Being built just across Islands of Adventure, Cabana Bay will offer many great perks for staying on-site similar to the three existing hotels.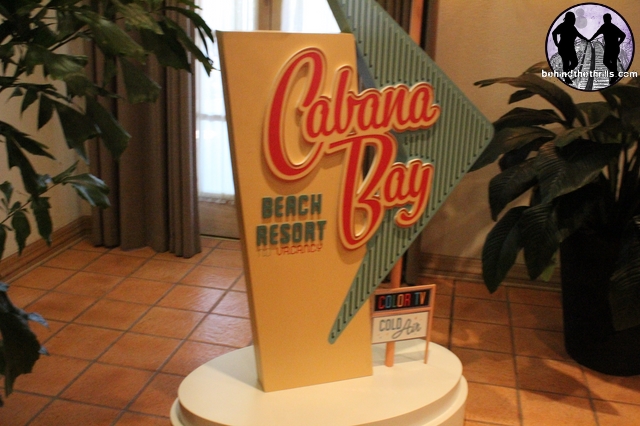 Today's preview offered a TON of information about Cabana Bay Beach Resort. Check out the preview here:
Highlights from today's preview:
Standard rooms will start at just $119

Family suites start at just $174
Cabana Bay will open in two stages: 600 family suites will open, then the remaining 1,200 rooms will open later
There will be a total of 1,800 rooms – 900 family suites and 900 standard rooms
Cabana Bay is scheduled to open family suites in the first quarter of 2014 (reservations are open already for March 31 or later)
Standard rooms will open sometime in summer 2014
Guests will be able to either walk or take a bus to the Universal theme parks and Citywalk
The pools will be out of the ordinary for the time period the hotel is themed to – Hotels in the late 50's and early 60's were just square cement pools
They will have certain amenities, like early entry, but express will not be one of them
The bowling alley will be fashioned to have a retro feel, but it will be modern
The lazy river will have sections that will be faster than others
The entire hotel will be families closer together as the entire can do everything together
There will be "grab and go" food but they will also offer dine in
Cabana Bay is the 4th Loews partner hotel at Universal Orlando
The bathroom will be split into three sections to make it easier for families to get ready in the morning
Rooms will have queen beds or larger
Pull out couch beds have been redesigned! No more bar in the bed, therefore, making it more comfortable
Family suites can sleep 6, standard suites can sleep 4
It's inspired by the beach side motels of the 50's, 60's, and 70's on A1A in Florida, Pacific Coast Highway in California, and the roadside motels of Route 66
We also got the chance to interview Russ Dagon, one of the creative minds behind the brand new hotel.
Cabana Bay Beach Resort looks really exciting! Check out these photos from the preview:
Stay tuned for more coverage coming from today's events!
For more information about Universal Orlando, click here to visit the official website.