Summer is officially here, and Universal Studios Hollywood is sending out an S.O.S. to all vacationers coming to the park, be ready for the Summer of Survival. The park is daring their guests to brace for the most intense action rides to hit the coast as the full force of characters is unleashed. Plus, join forces with the Autobots like never before as they ask for you to help and interact with guests in ways you could only imagine. It's all part of the #S.O.S. Will you survive?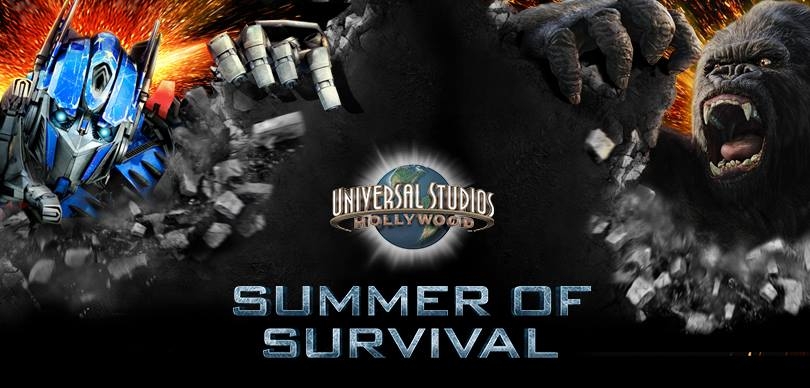 Universal Studios Hollywood has legendary characters like King Kong, the T-Rex from Jurassic Park, and of course the Transformers. All the rides have one thing in common, you have to survive the perils long enough to escape.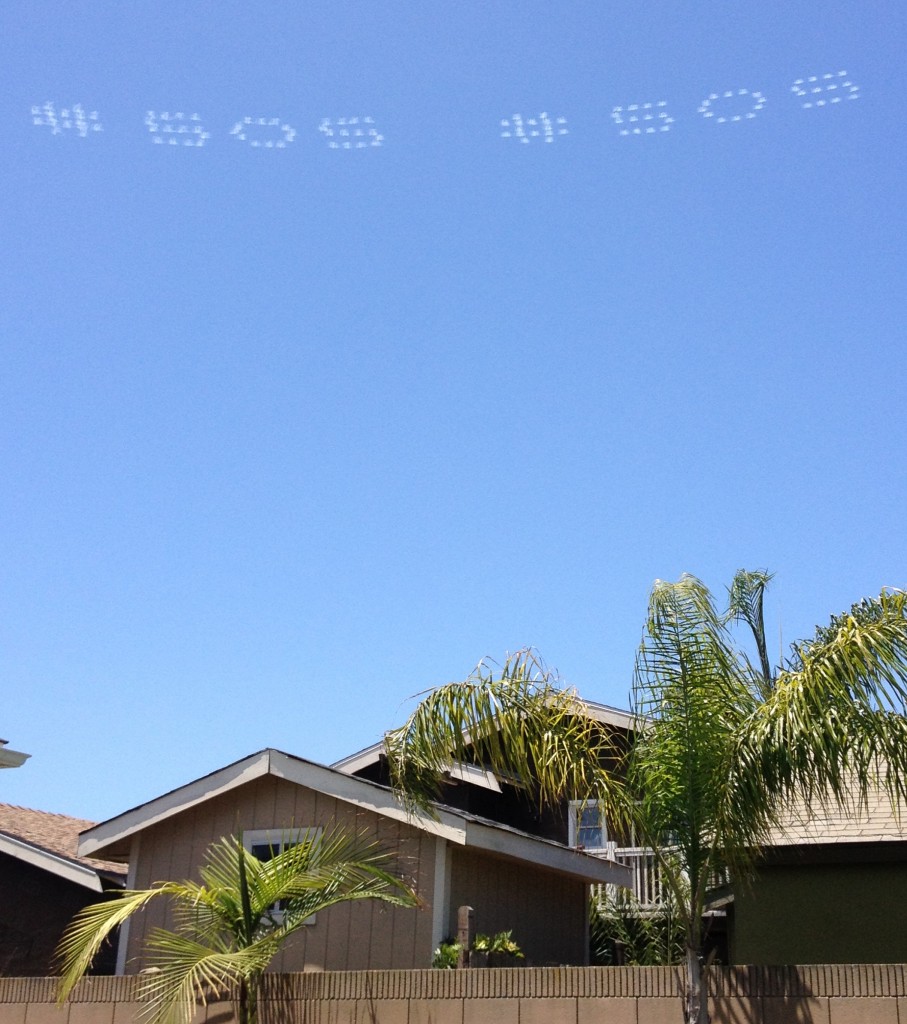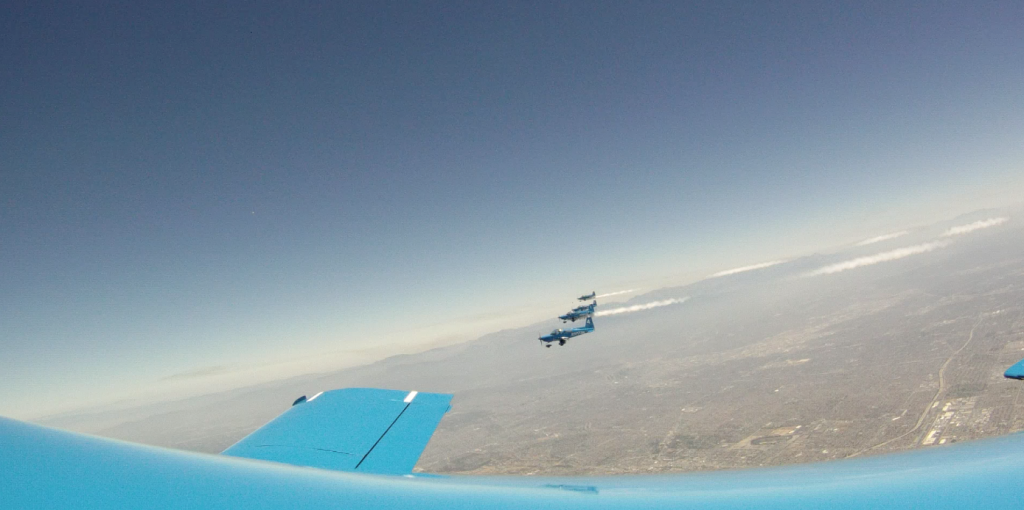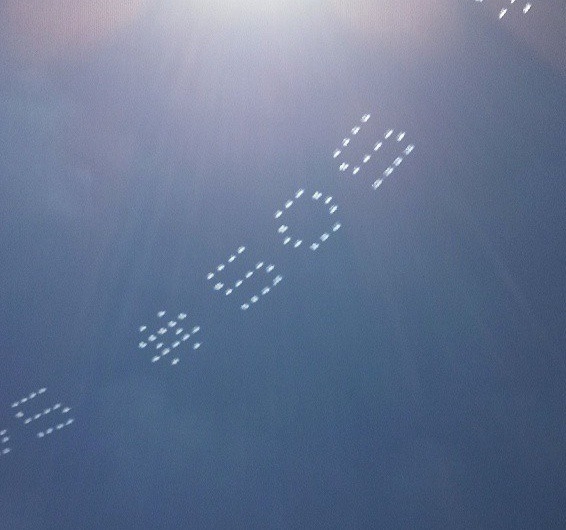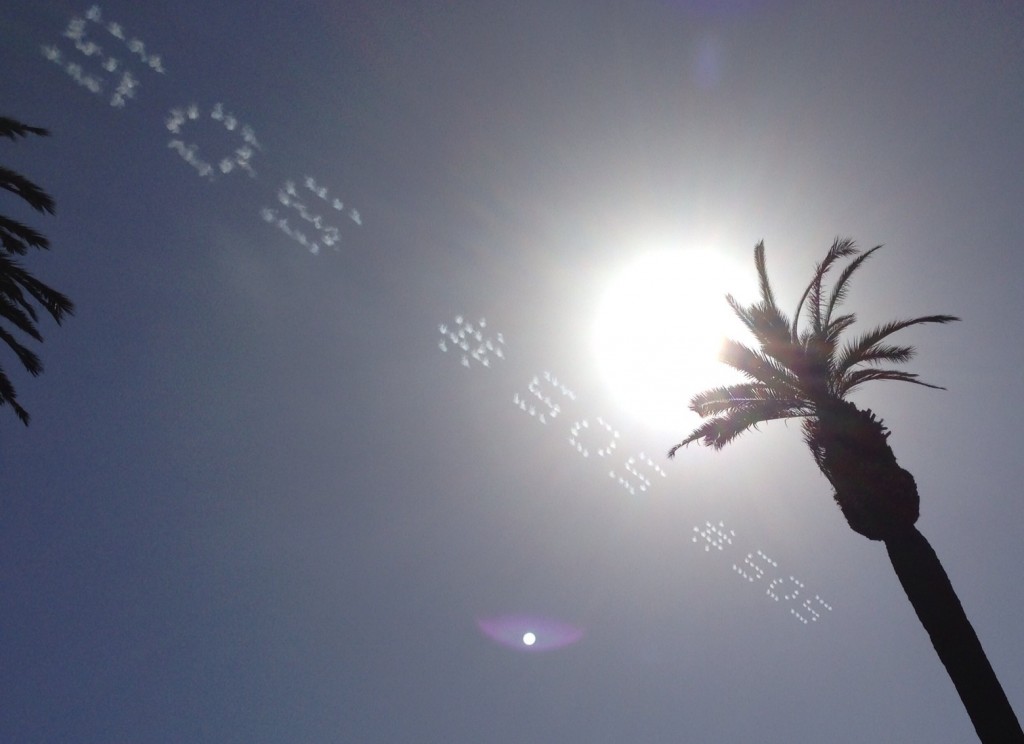 Last week, planes took to the sky to scrawl out a cloudy #SOS signal over the streets of Southern California. The #SOS hashtag is all part of the huge Summer of Survival campaign, and contest at Universal Hollywood.
With huge rides like Revenge of the Mummy, Jurassic Park, King Kong 3D, and Transformers:The Ride 3D, Universal Studios Hollywood is one of the most action packed theme parks in the world. To make things even more action packed, the huge Transformers walk around characters at Universal Studios Hollywood now talk.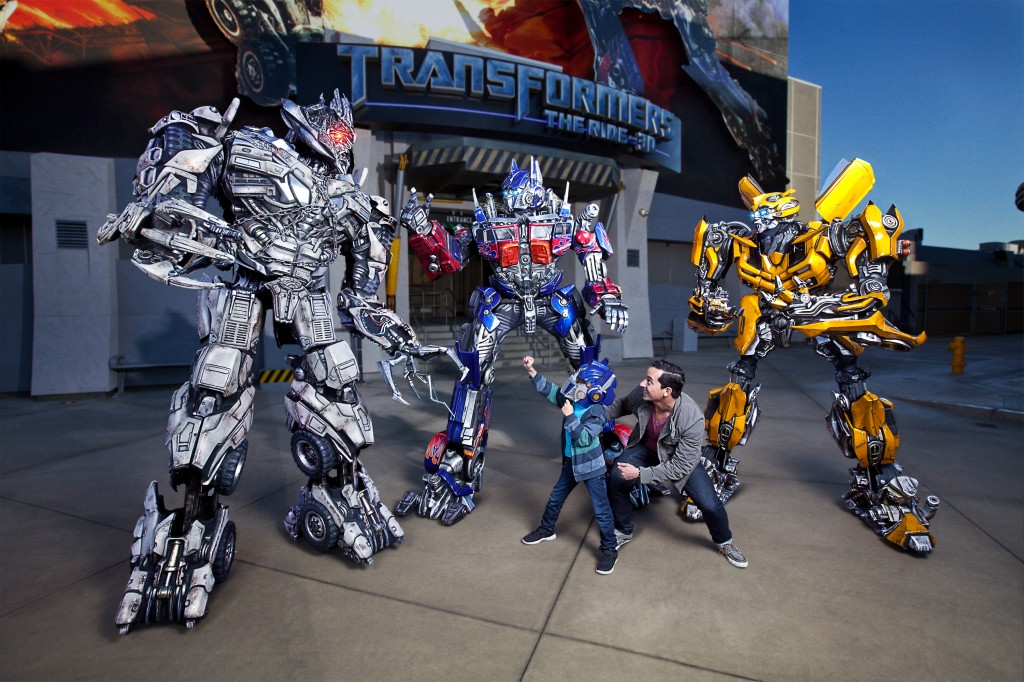 Before the characters would greet guests with pre-recorded messages, now the characters actually speak to the guests, and ask their name, and make comments on their appearance and clothes.
"The guest response is incredible," shared Tim Runco, Senior Vice President, Entertainment at Universal Studios Hollywood.  "The TRANSFORMERS characters are huge and impressively lifelike, but when MEGATRON and OPTIMUS PRIME actually speak directly to our guests and ask them their name, their jaws literally drop.  I've spent a lot of time with these robots and am quite familiar with them, yet despite that, they still give me pause when they start talking to me."
If that wasn't enough, guests can enter a huge "Summer of Survival" contest to win a trip for four to Universal Studios Hollywood. To enter, hop over to the official Facebook Page.
Check out the official #SOS video as the letters were being made:

For more information about the Summer of Survival, visit the official Universal Studios Hollywood website by clicking here!