Here at Behind The Thrills we love our water parks, when offered to cover the opening of Aquatica San Antonio in TX, we jumped at the opportunity. Now that California has received their own Aquatica water park, we could not wait to see what SeaWorld San Diego had in store. Luckily, we've had the privilege of receiving an invite from SeaWorld to attended a VIP/Media preview of their newest water park, Aquatica San Diego just days before opening and we documented the whole thing. So stay tuned and we venture deep into the lush world of Aquatica.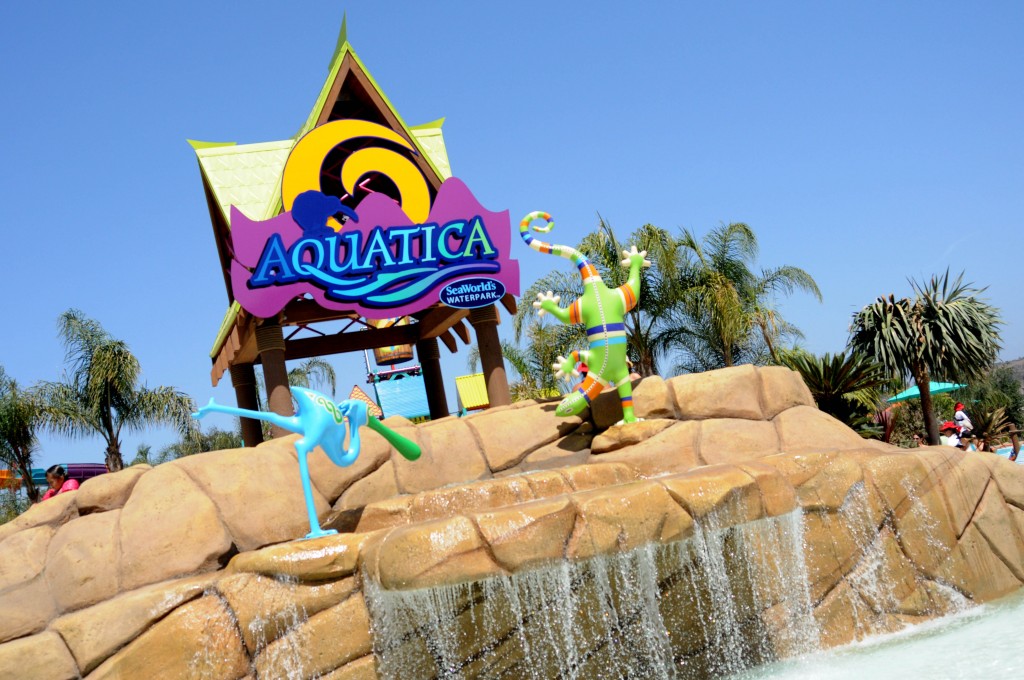 When the first Aquatica park opened nearly 5 years ago in Orlando, FL. It contained a brilliant balance of water park fun, with SeaWorld animal interactivity and this park is no exception. So let's say water slides isn't your thing or the little ones are too scared? There is plenty of things to see and do while your family and friends are out making waves.
As mentioned before the Caribbean Flamingos are the signature animals of this Aquatica water park who greet guests as they first enter into the park.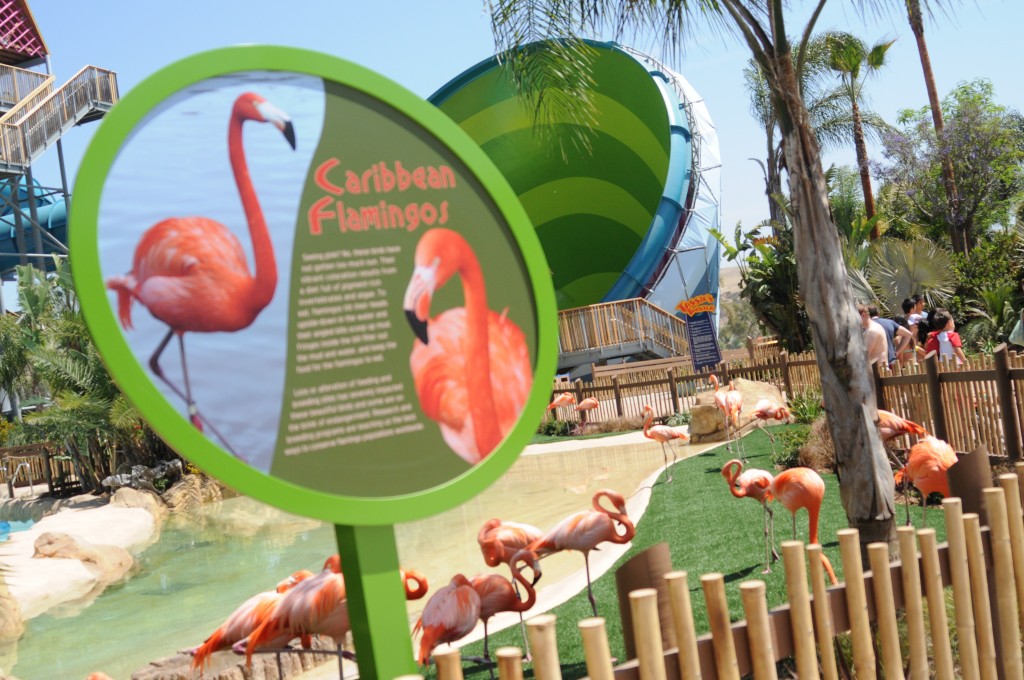 They are a noisy bunch but they did manage to bring in a big crowd for pictures.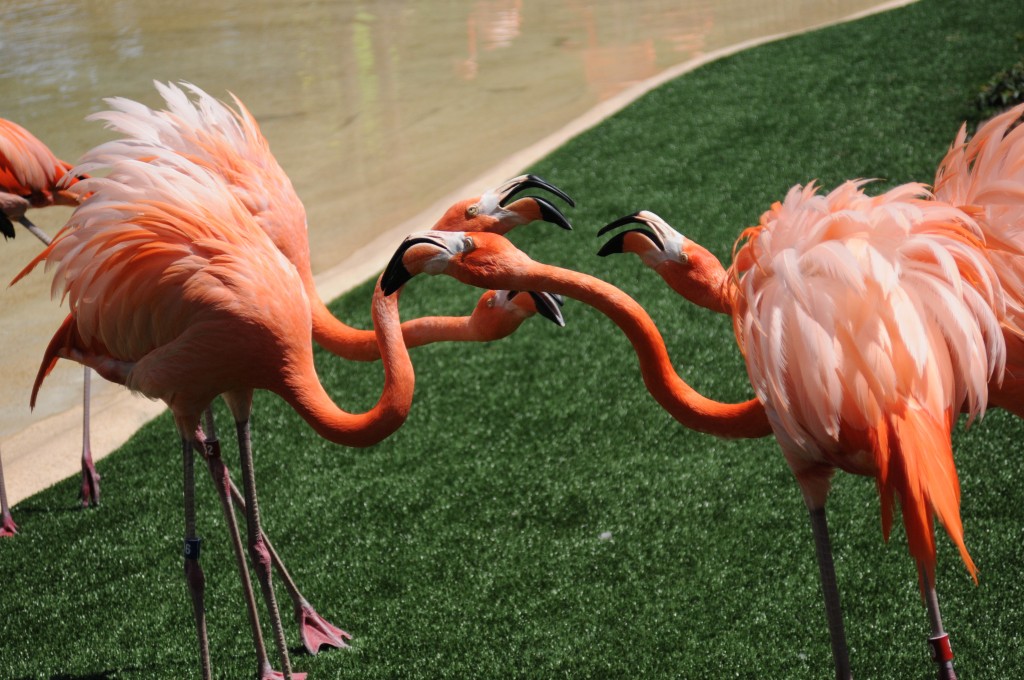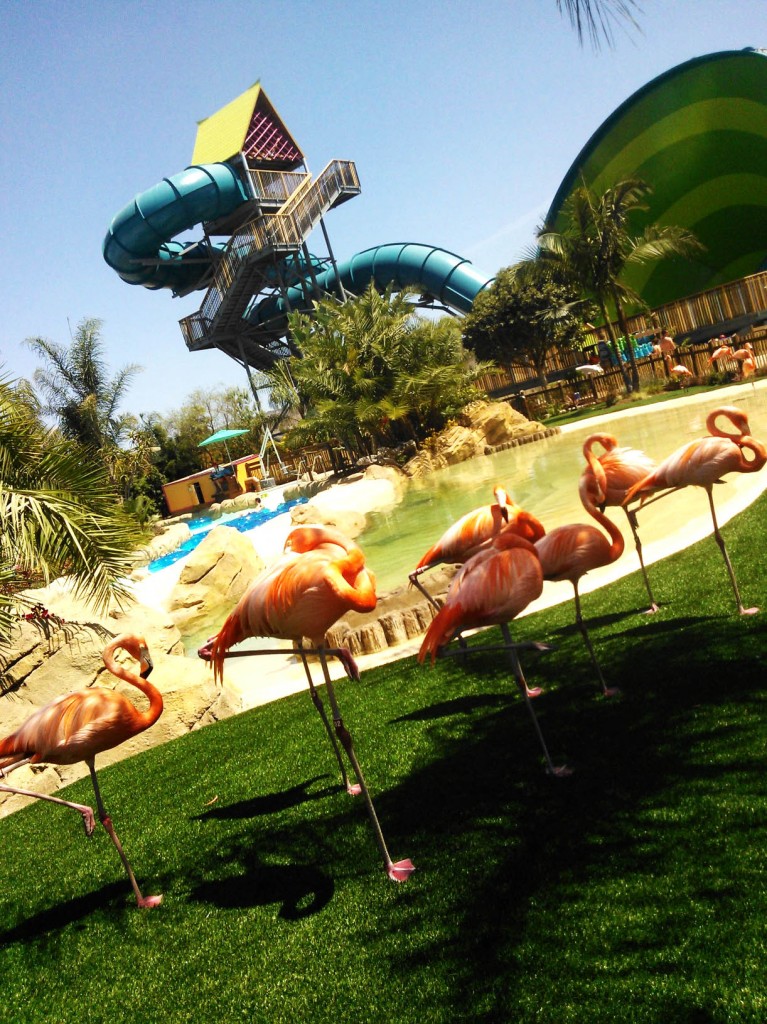 Some facts regarding these birds released by SeaWorld.
Caribbean Flamingos standing 1½ to nearly 3 feet tall with a maximum wingspan of 4 feet 9 inches, reside in a habitat alongside the 1,250-foot-long lazy river, Loggerhead Lane. The birds weigh between 4 and 6½ pounds.  In the wild, these birds are found in the Caribbean, northern coast of South America, and Galápagos Islands.  Flamingos live in tropical and subtropical saltwater lakes or estuarine lagoons. They eat larval and pupal forms of flies, brine shrimp and algae. Here are some fun facts:
Gray at hatching, flamingos attain their pink plumage by age 3
The bird's beautiful pink color comes from the carotenoid pigments in their food
The species tip their heads into the water and filter feed with their bills upside-down when feeding
More than a dozen Caribbean flamingos live at Aquatica San Diego
Take a video tour of the flamingo area:
To learn more, visit SeaWorld.org.
There is also a Freshwater Turtle exhibit just next to the Big Surf Shores wave pool that gives guests a turtle's eye view into a small turtle habitat and pond.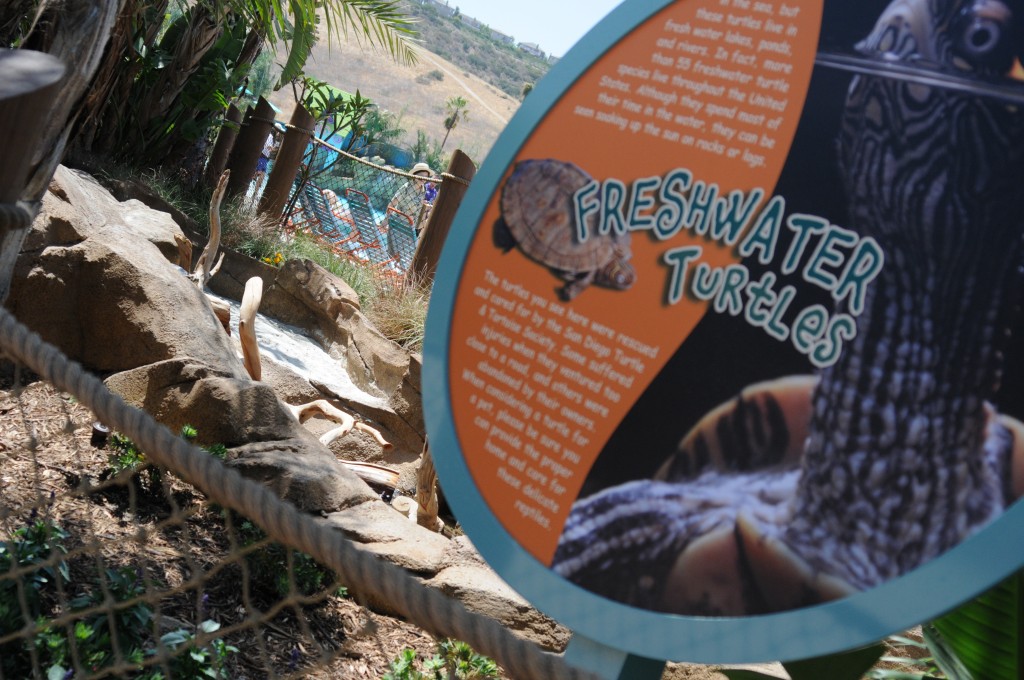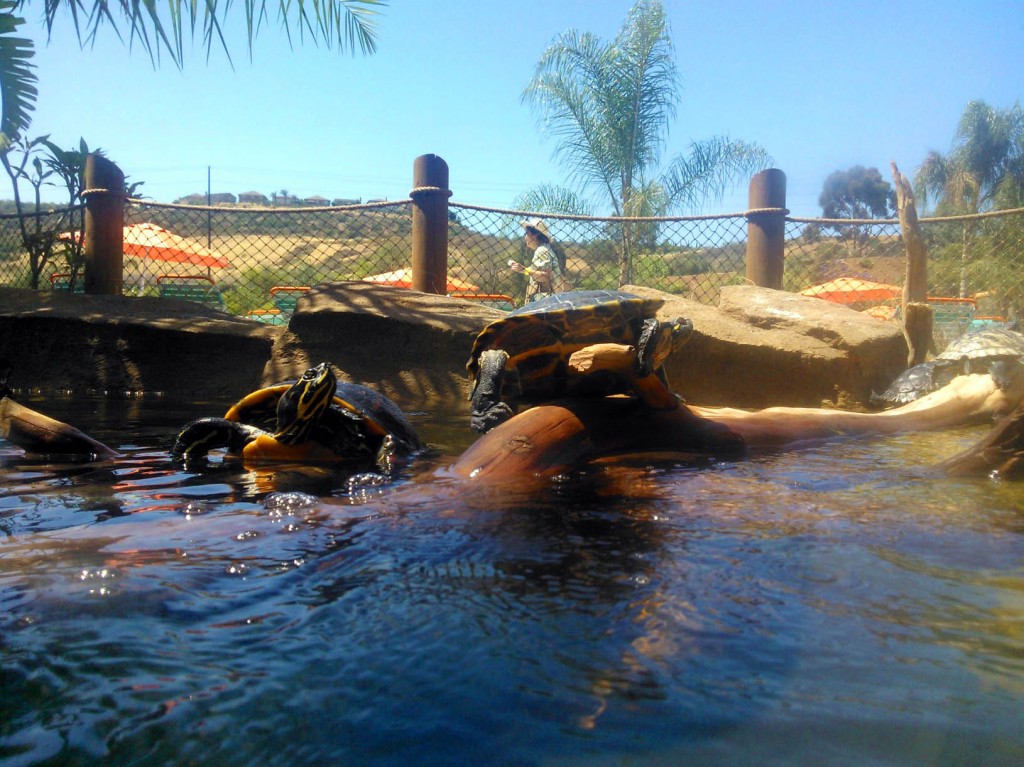 Some facts regarding the Freshwater Turtles from SeaWorld
Freshwater Turtles with shells 7 to 12 inches in diameter reside in a habitat between Big Surf Shores and the Retail/Culinary plaza.  In addition to the red-eared slider turtle species, which make up the vast majority of the turtles at Aquatica San Diego, there are also yellow-bellied sliders; Western Pacific pond turtles; and Mississippi map turtles.
In the wild, red-eared sliders are found from Illinois to the Gulf of Mexico and from the East Coast to western Texas.  They live in calm freshwater habitats such as ponds, marshes, creeks or lakes.  The reptiles eat small fishes and frogs, tadpoles, crawfish, aquatic insects and aquatic plants.  Red-eared sliders are popular pets. Owners who cannot properly care for them often "release" them into non-native areas, where they compete with and prey on local species.  When considering a turtle for a pet, it is best to make sure that you can provide the proper home and care for these delicate reptiles.
To learn more, visit SeaWorld.org.
Now let us take a tour through SeaWorld's newest park.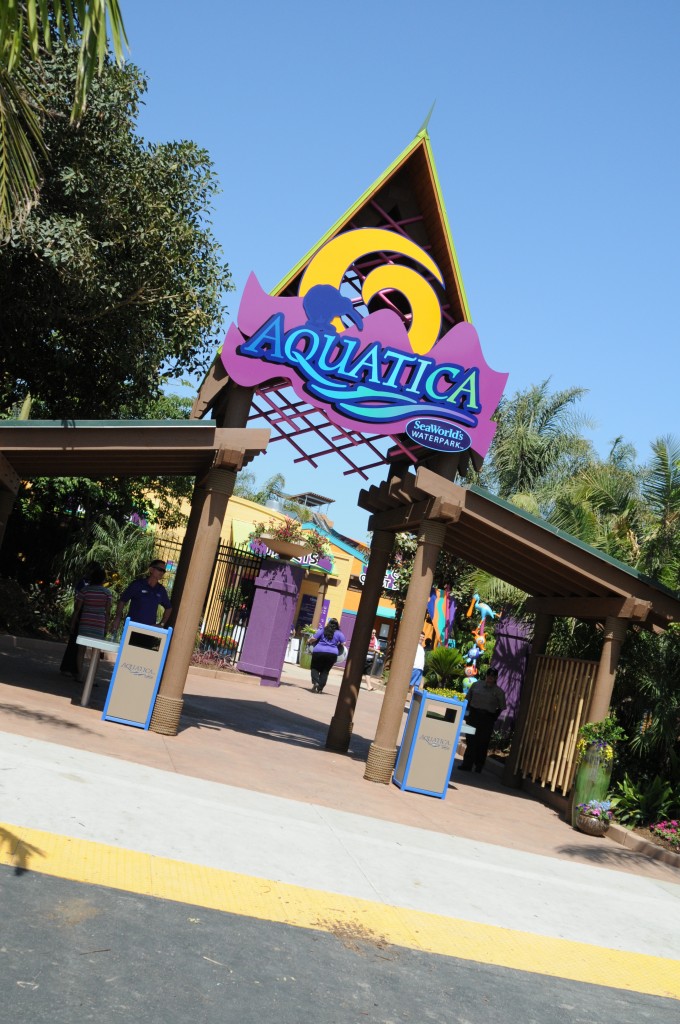 After passing through the main Aquatica sign, guests find themselves in a mini-hub area. To the left is the tickets and will call buildings, and the the right is a brand new turnstile area which has been moved to a new location.
The new turnstiles now state of the art and automatic, which move for you as you enter the park. Take note of all the foliage around the new turnstiles creating a berm. This helps create a more dramatic entrance to the park which was non-existent in its past life.
After passing through the gates and walking about 10 meters you find yourself in what is now the main entry plaza of the park with the Aquatica sign (seen below) directly in front of you. This area used to be an unthemed water play area which has been totally retro fitted and brilliantly rethemed creating an iconic location at the park.
Directly to the left stands the locker area and the main gift shop the Kiwi Traders. Here you can find your basic water park needs. Sun Screen, Towels, bathing suits, or park souvenirs.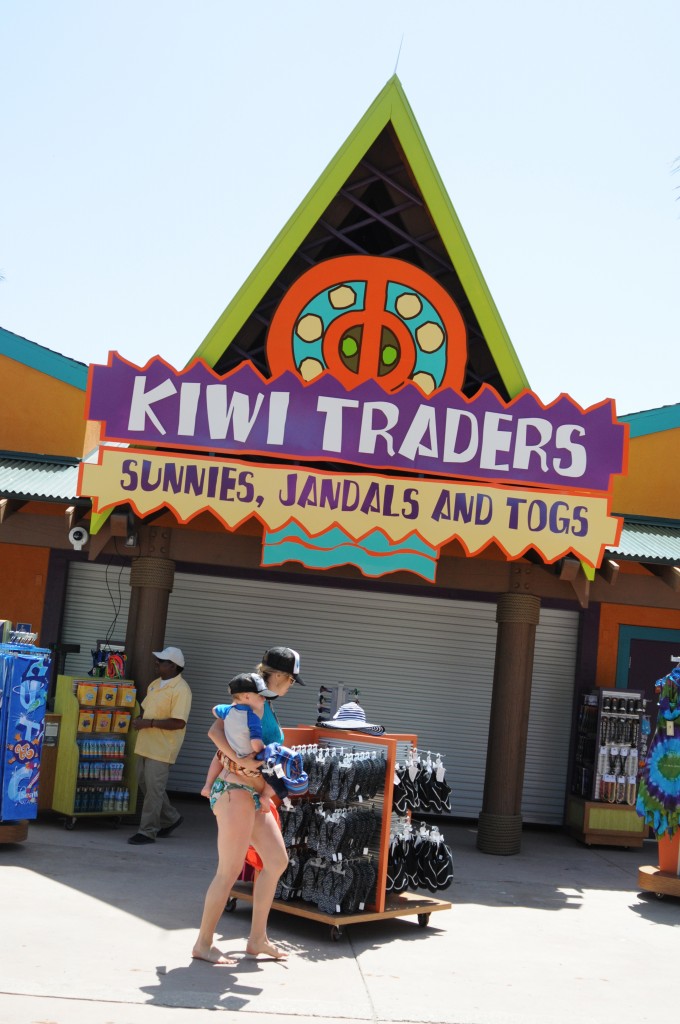 Just a few steps past Kiwi Traders is Big Surf Shores, the wave pool. Every water park fan will tell you the signature attraction of a water park is its wave pool.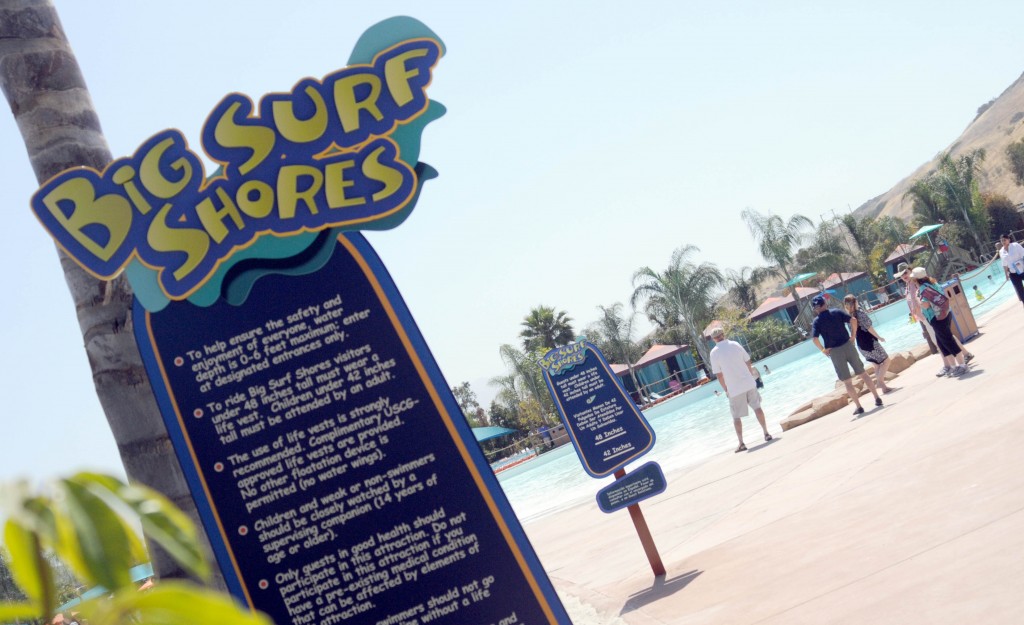 Aquatica boasts a unique backdrop taking concepts from both Orlando (with it's rock wall) and San Antonio (with it's tower structures) and combining them.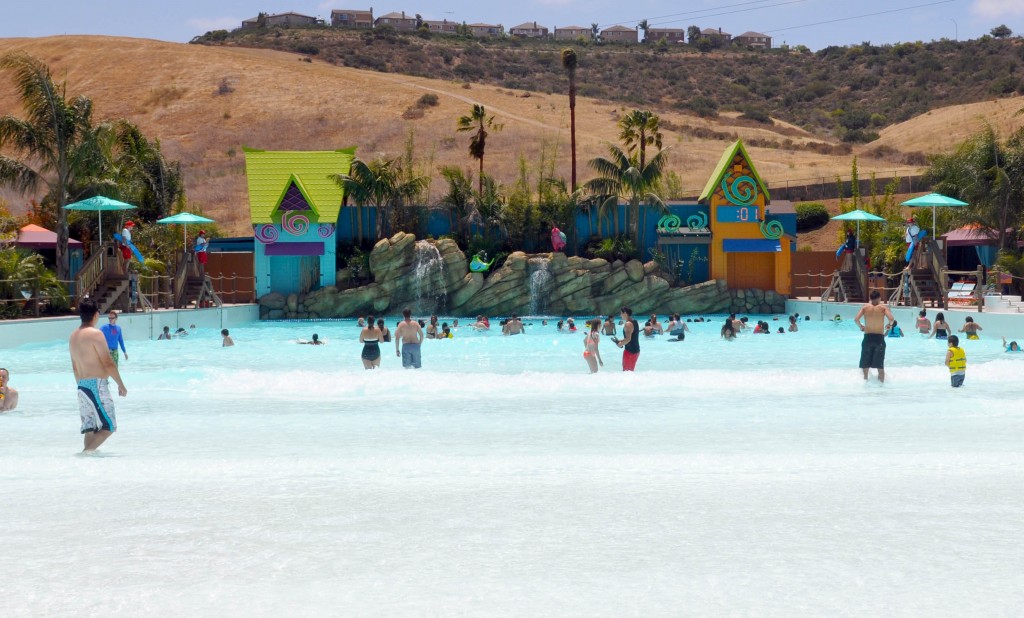 A closer look reveals some fun details including multiple water falls and characters.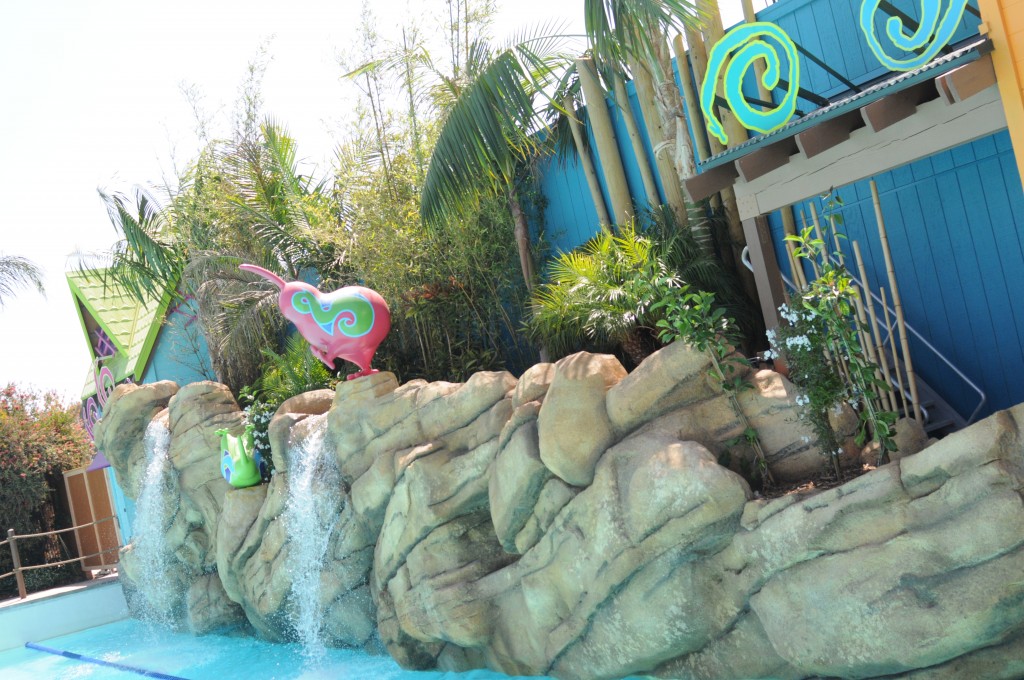 Surrounding Big Surf Shores is a 43,000 sq. ft. white sand lounge area where guests can relax and take in some rays. This is naturally the first area that most park guests will head to, to set up a base camp area for their day.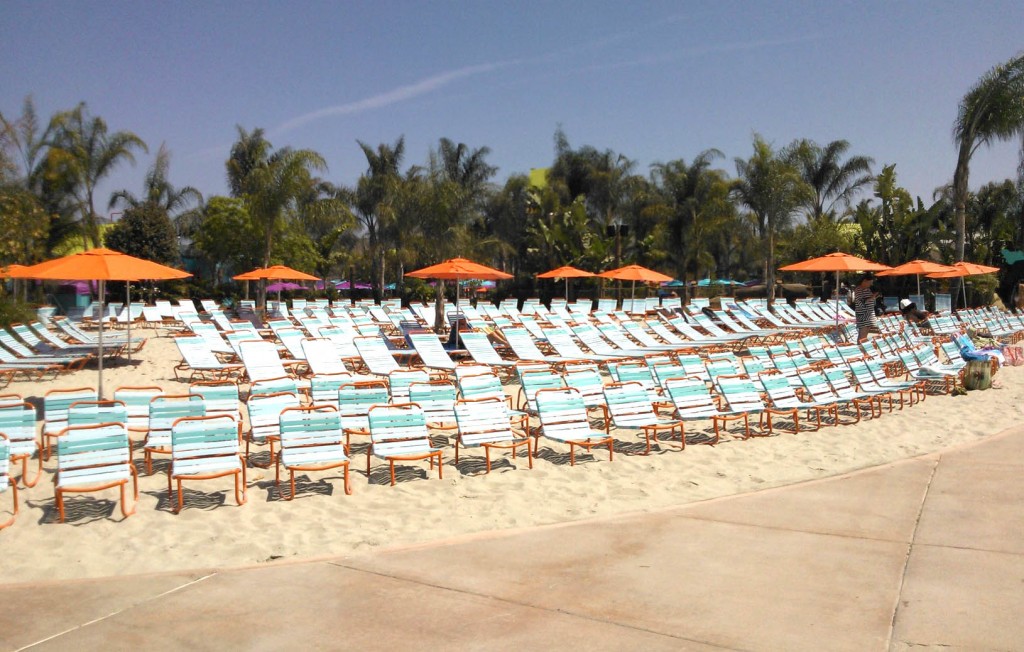 There is plenty of shade to go around. Take note again of the landscaping, this was a bare concrete area just a few short months ago.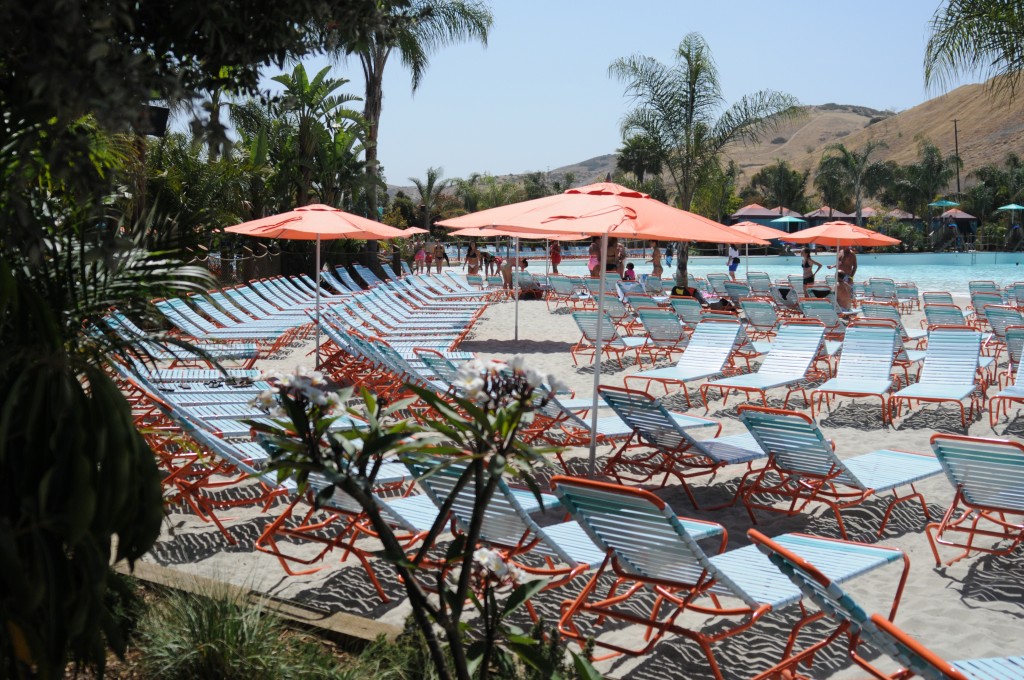 The tallest and most visible tower in the park is HooRoo Run, featuring 4 80 foot tall slides each different from one another.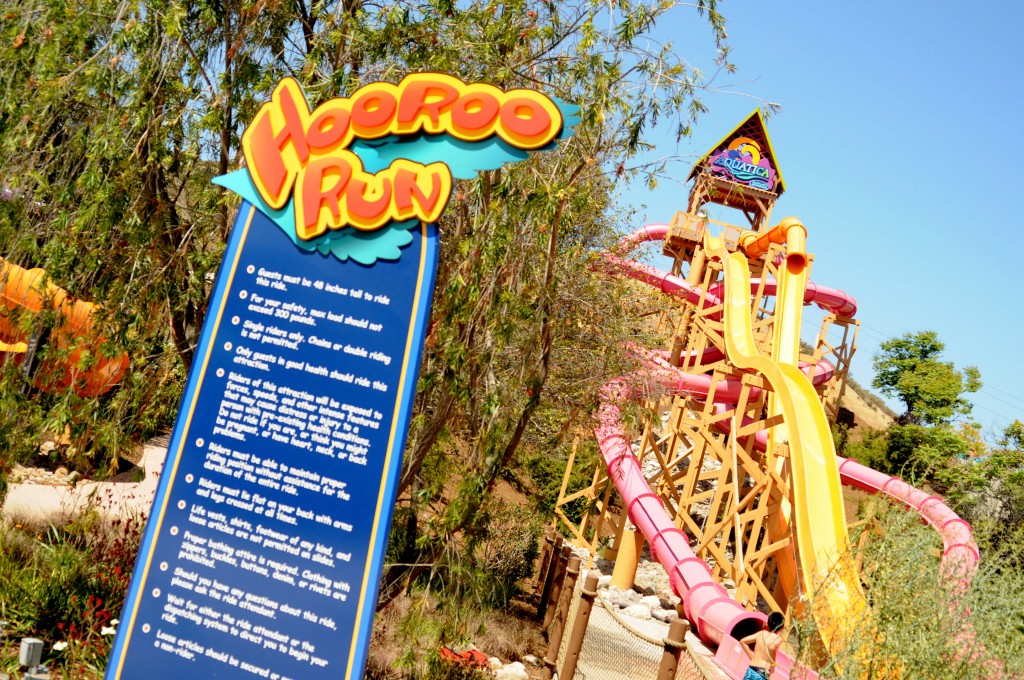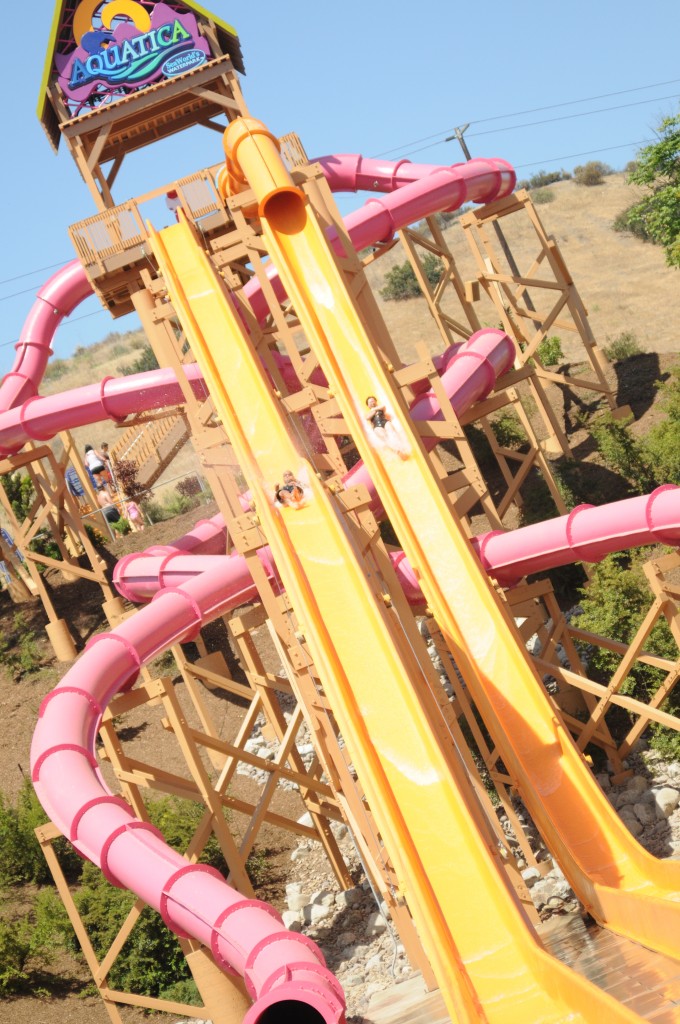 Flanking HooRoo to the right are WooHoo Falls and Kiwi Curl, both are inner tube ridden slides, and both share the same landing pool but feature separate towers.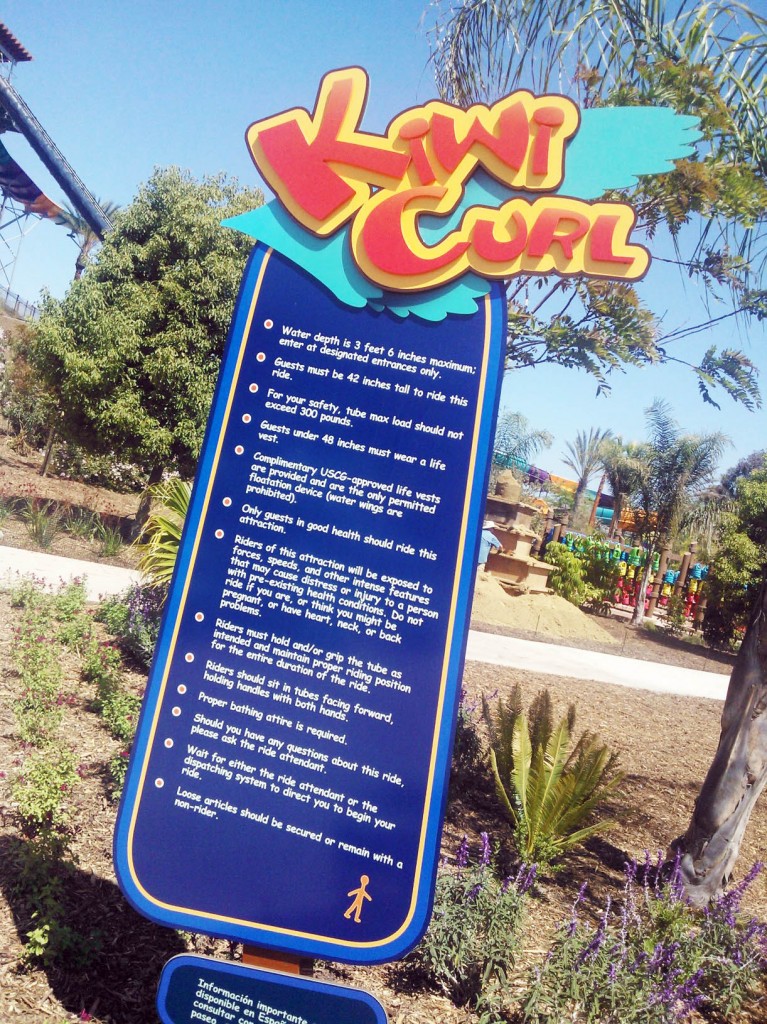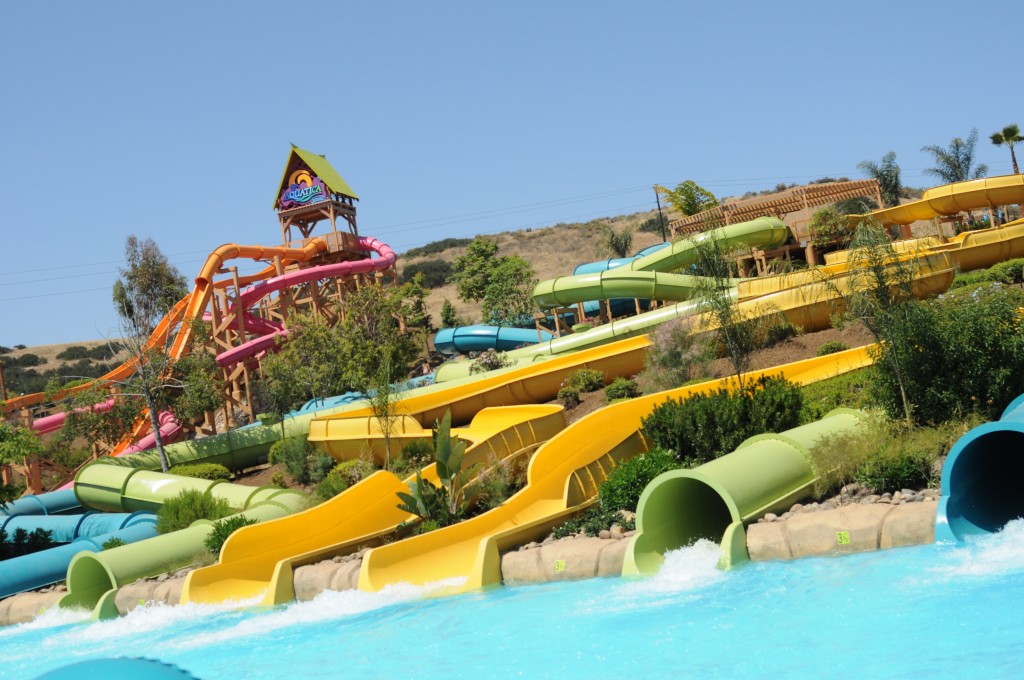 Take a ride on Kiwi Curl:
And to the far left of HooRoo run sits Whanau Way, a six person slide complex featuring 2 open aired slides and 4 enclosed slides.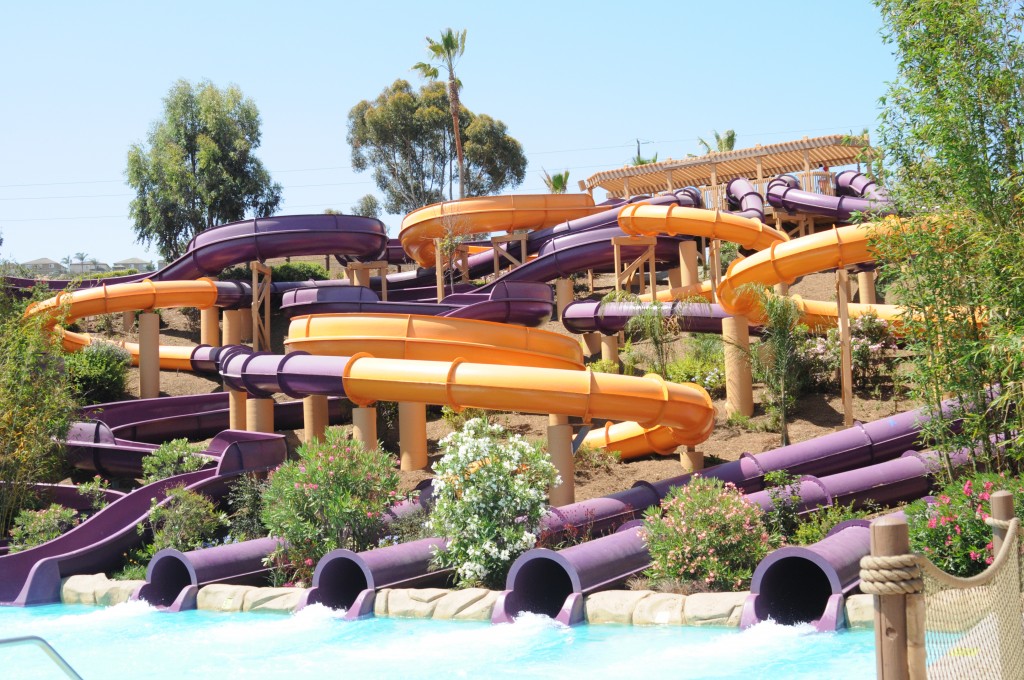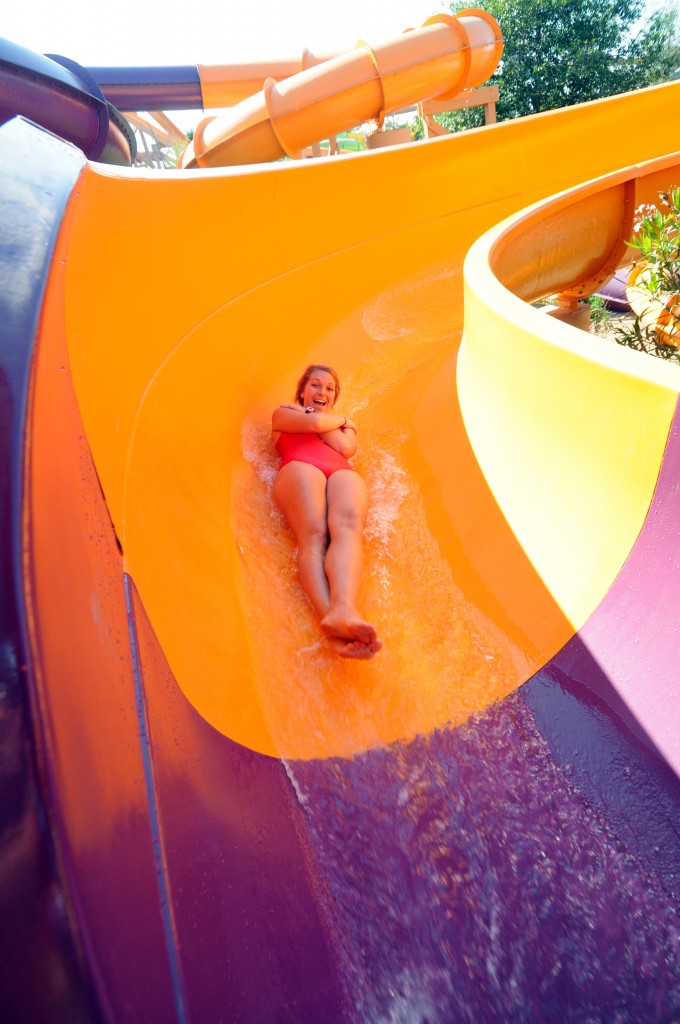 One of our favorite slides of the day was Walhalla Wave, a 4-person raft ride. The structure towers over its surrounding area making it rather ominous but it is all fun and games once on it.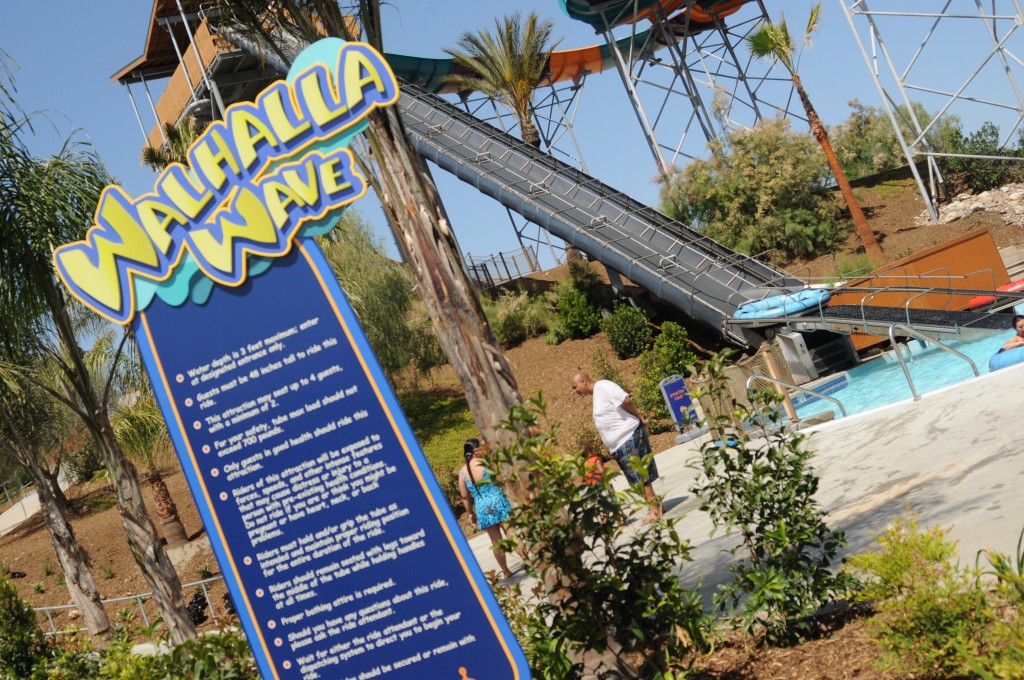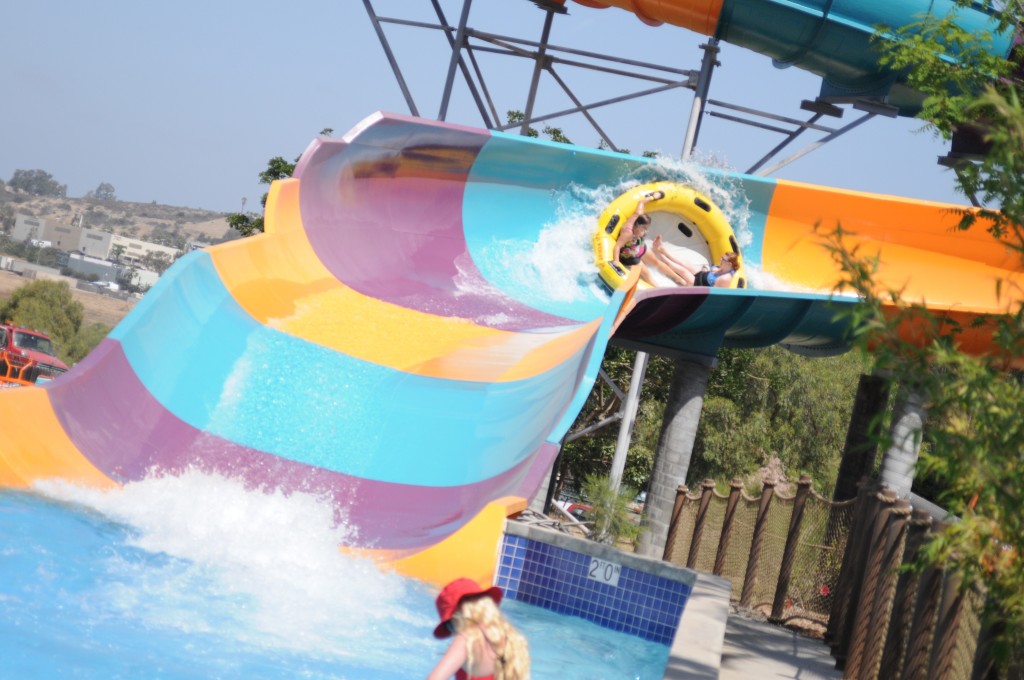 Towards the front of the park rests Tassie's Twister, a large funnel slide which has been completely refurbished from its past life.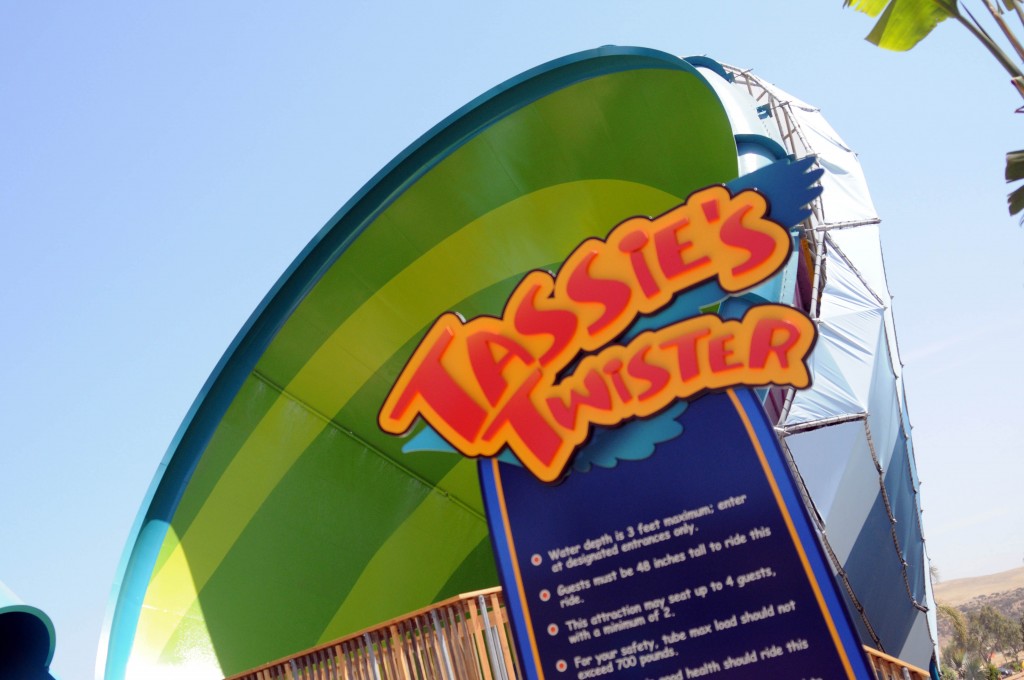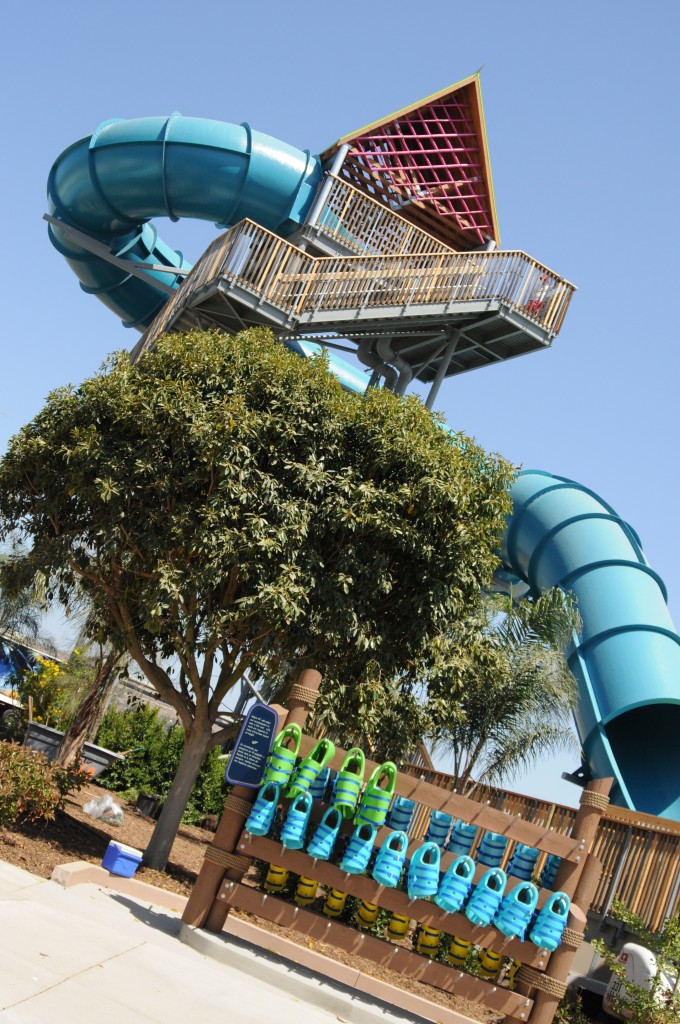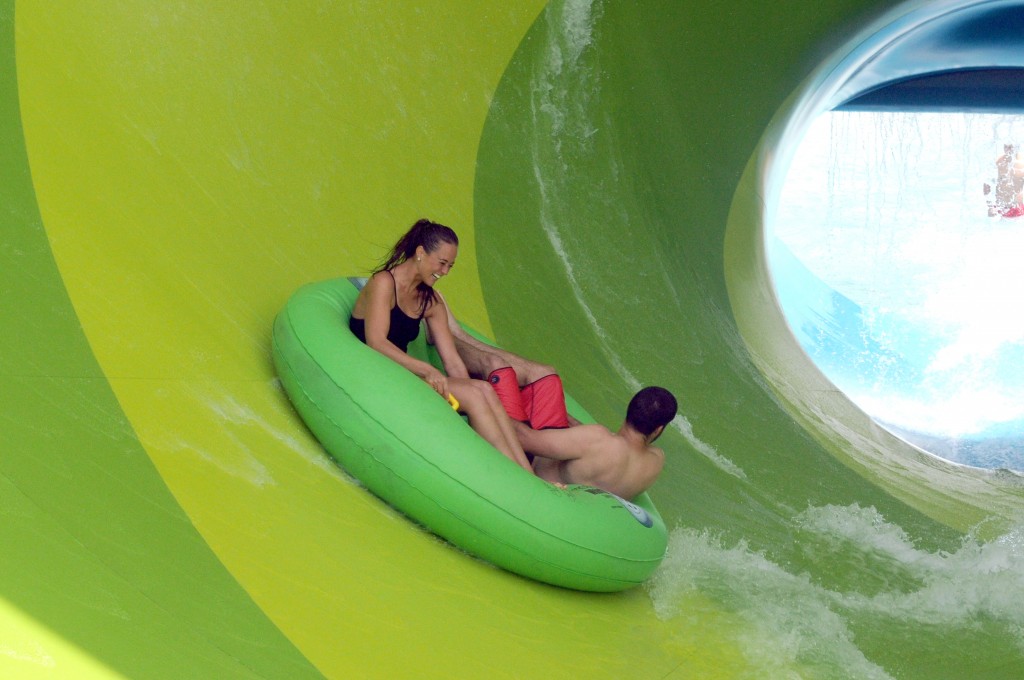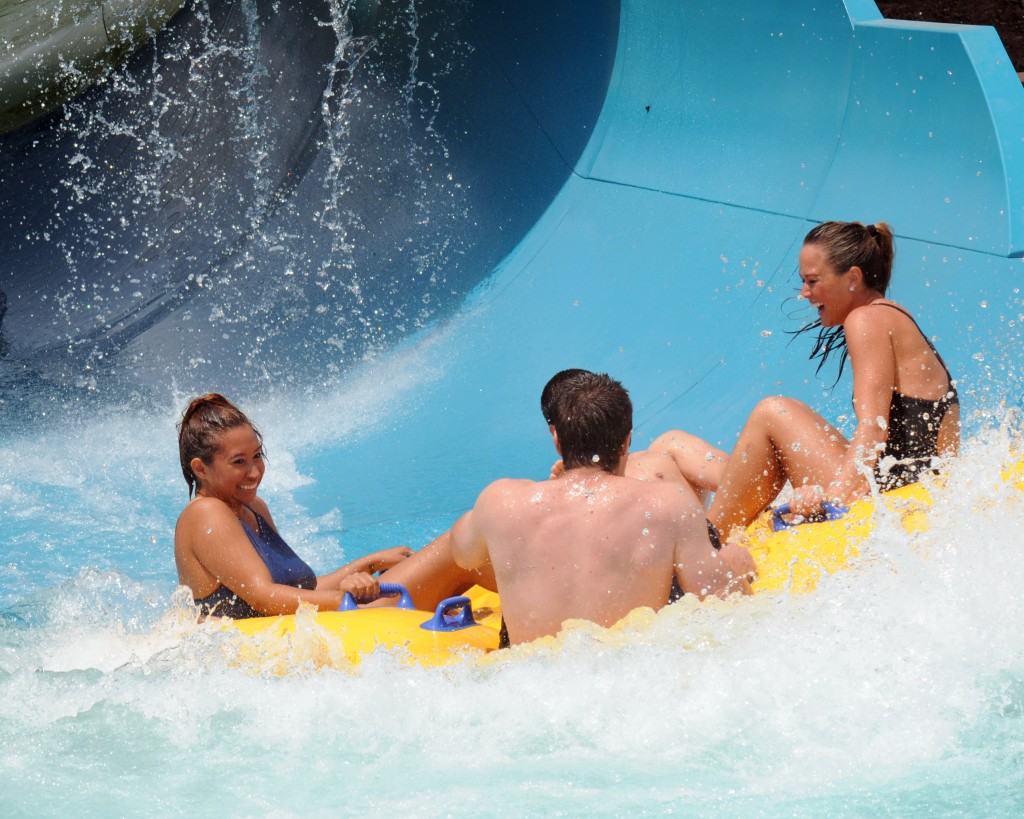 Go for a ride on Tassie's Twister:
Last but not least the family attractions that adorned the front end of the park. Walkabout Waters, the play area.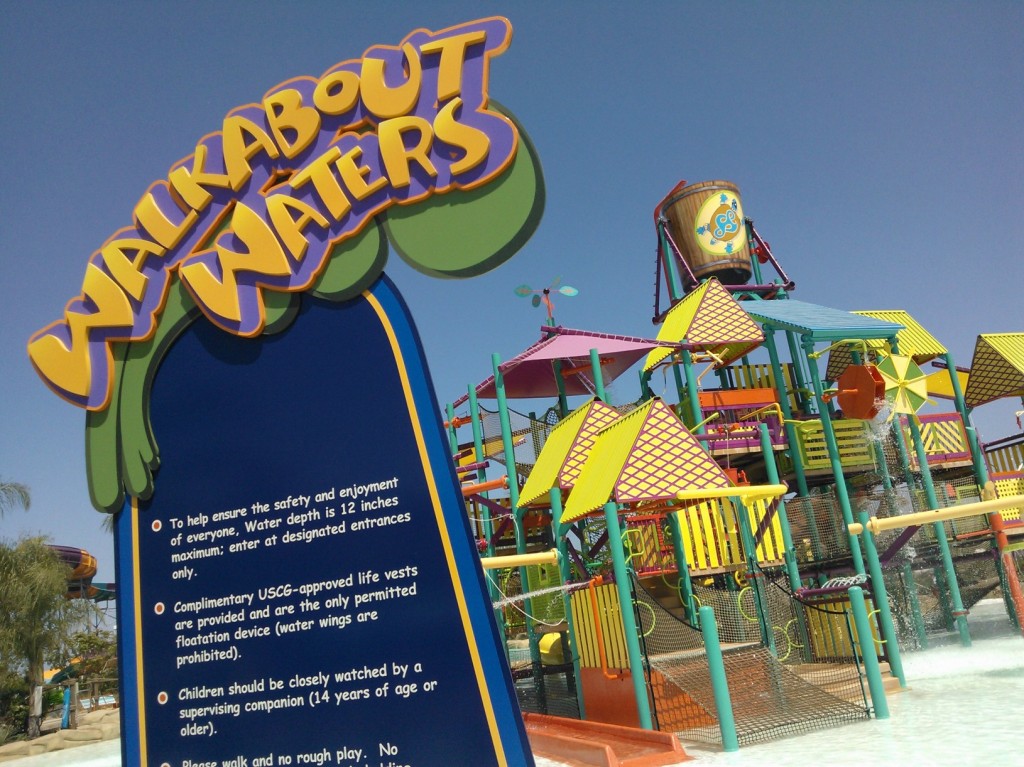 Slippity Dippity.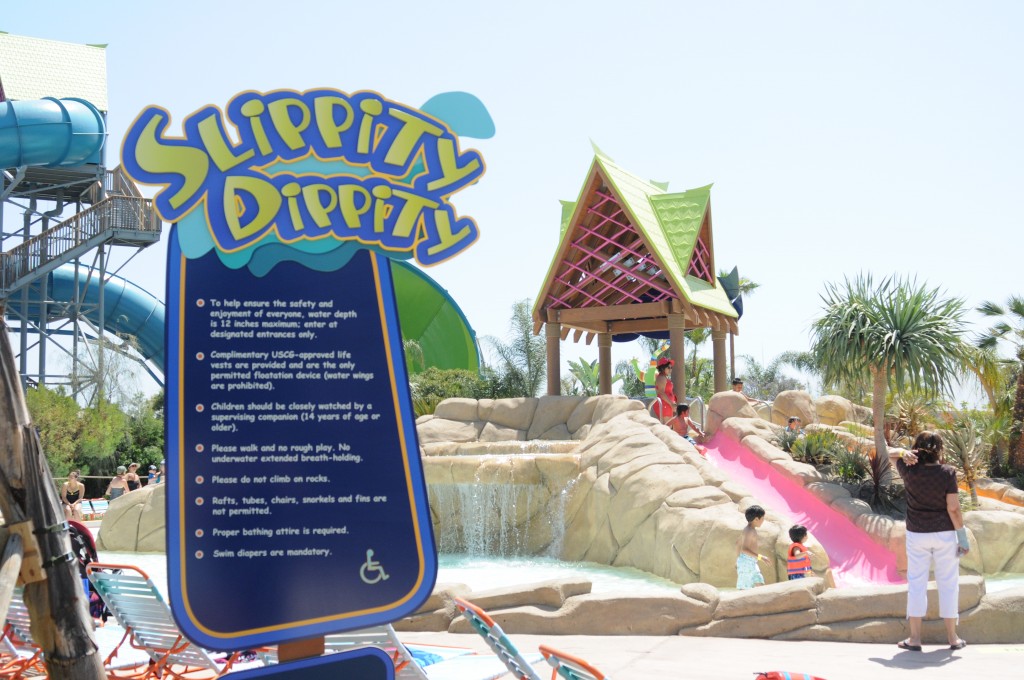 And the parks lazy river Loggerhead Lane.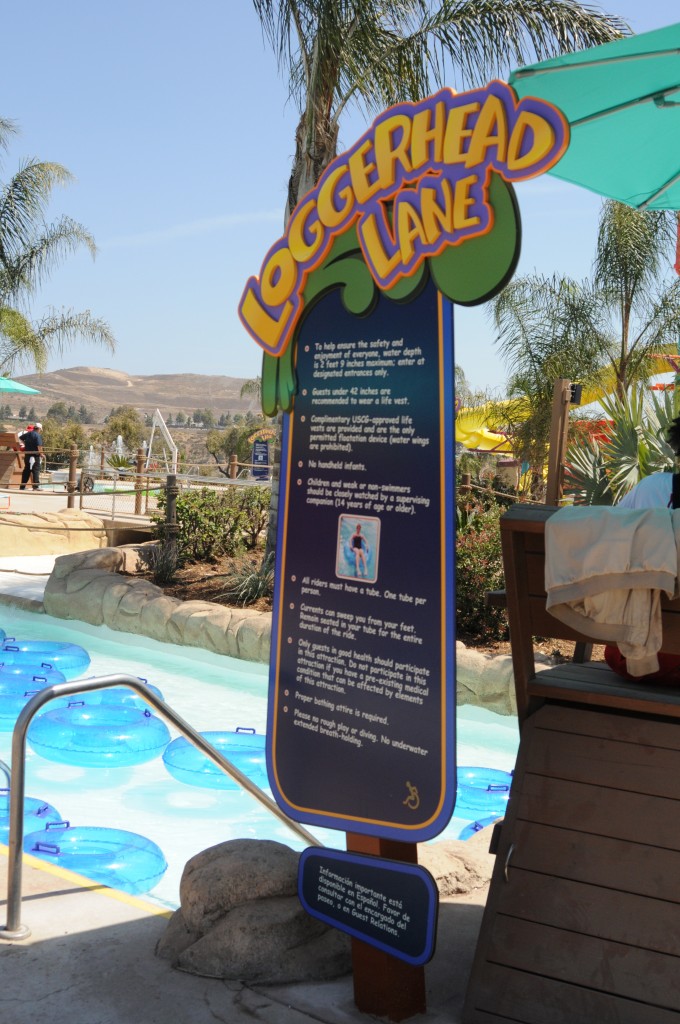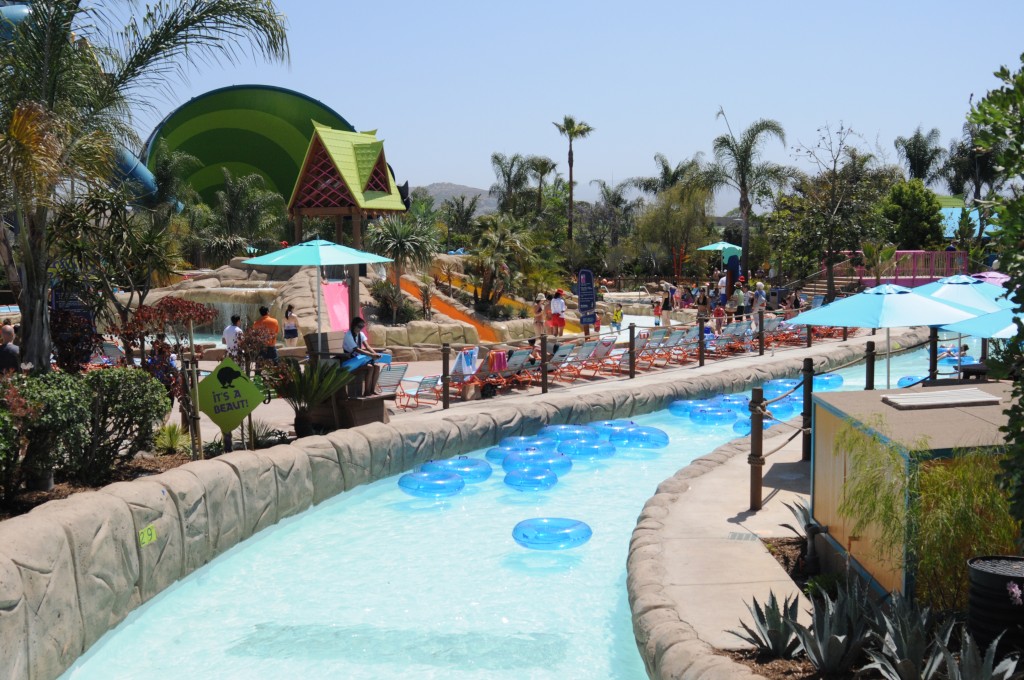 Our thoughts.
For most people that visit Aquatia, the typical guest won't realize that it takes the former location and shares many of the same slides as the former Soak City San Diego, a sister park tp Soak City USA (in Buena Park) which opened in 1999. But Soak City parks are often criticized due to their poor layouts and lack of any real landscaping and Soak City SD was no exception. Enter SeaWorld. In last 2012 SeaWorld San Diego announced they would be transforming this lack-luster park into Aquatica San Diego, and my gosh they were not kidding. The park was given a major overhaul to a point where it is nearly unrecognizable to it's predecessor. What the landscaping teams did is nothing short of brilliant creating a park that not only feels much larger than it used to be but added some much needed shade.
Unfortunately Aquatica did not receive any new attractions for it's first season which, but the park is surrounded by land that screams expansion in the coming years, and we really hope so. Especially attractions that involve animal interaction. Aquatica in Orlando, and San Antonio both have attractions that take guests under the water which would really solidify this park as a premiere destination. We highly recommending taking the trek down to Aquatica when you are visiting SeaWorld despite the 20 minute drive. It still feels as SeaWorld'ish as it should and would only make your vacation better.
Take one final tour around the park in our highlight video:
That's it for our tour and thoughts of Aquatica, stay tuned for lots of videos and be sure to follow us on twitter. @BehindThrills
For more information, visit the official Aquatica San Diego website by clicking here.