Central Florida has an all new mountain to add to it's ever growing range. While this mountain isn't in space, nor does it thunder, it does make a splash, however it's best feature is that it "Floats". Mount Cavora, the floating centerpiece of Legoland Florida's all new World of Chima was completed just in time for the grand opening of the all new expansion at Legoland Florida.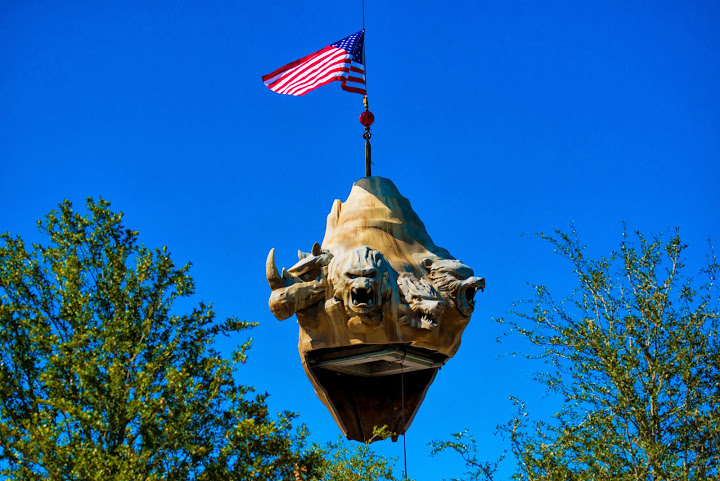 The floating mountain is the centerpiece of the all new World of Chima expansion. World of Chima is being built with a partnership with Cartoon Network who is debuting the all new World of Chima show at around the same time as the attraction opens. The area will feature three new attractions, the largest being the Quest for Chi River Battle Adventure.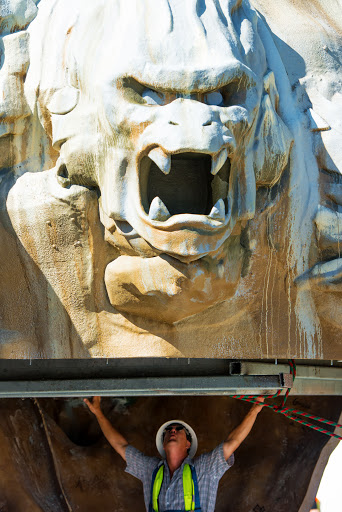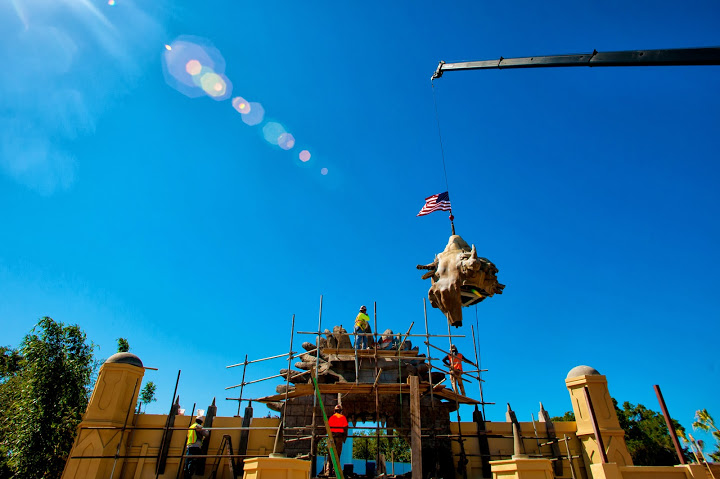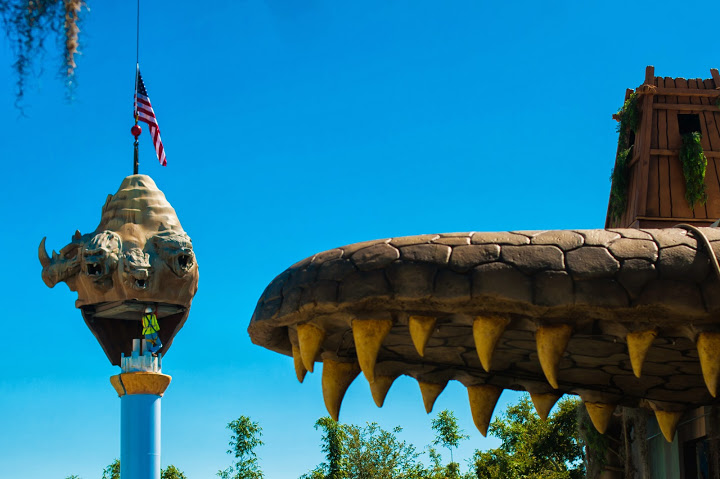 Here are some World of Chi and Mount Cavora fun facts:
The Mount Cavora 'rock' weighs 7,500 lbs; more than a large SUV!
The structure will pump 1,000 gallons of water/minute onto the ride path
The structure features the faces of the animal tribes represented in the Legends of Chima product storyline
The Mount Cavora 'rock' measures 40-foot wide by 23-foot high, but will tower 55 feet above The Quest for Chi, an immersive family water ride
At The Quest for CHI, guests will board watercrafts to become a part of the story, engaging in an interactive soaking battle through The World of Chima for the powerful energy source, CHI.
Outside of the main attraction guests will be able to unleash the power and race handheld ripcord vehicles at SpeedorzTM Arena.
Families will be further immersed in the story with the chance to meet characters Laval the Lion Prince and Cragger the Crocodile King, splash and play in Cragger's Swamp play area and experience a 4-D Chima movie.
The World of Chi 4D Adventure is already being screened in the park's 4D theater. The all new attraction comes just barely a year after the park's opening of the Legoland Waterpark, and just under two years since the park's grand opening. The park has already seen many other expansions, including the all new Star Wars Miniland which opened late last year.
Check out the installation of the all new Mountain and installation of the boats below!
The World of Chi at Legoland Florida opens July 3rd, just in time for the busy 4th of July celebration-Red,Brick&Boom. Guests can celebrate the 4th with a bang with fireworks all three days of the Independence Day weekend. The park will also have special 3D glasses that will turn the fireworks into millions of exploding bricks.
Stay tuned to us on Twitter @BehindThrills for more from the opening of the all new World of Chima at Legoland Florida.
For more information, including tickets to Legoland Florida, visit the official website by clicking here!