One of the coolest events of the summer is about to kick-off at Eastern State Penitentiary! No, it's not a Halloween in July event.. But this really is something special! The 19th annual Bastille Day Festival at Eastern State Penitentiary! Grab a Super Soaker and storm the walls! Whether you're a revolutionary or an aristocrat, there's something for you in this celebration of all things French!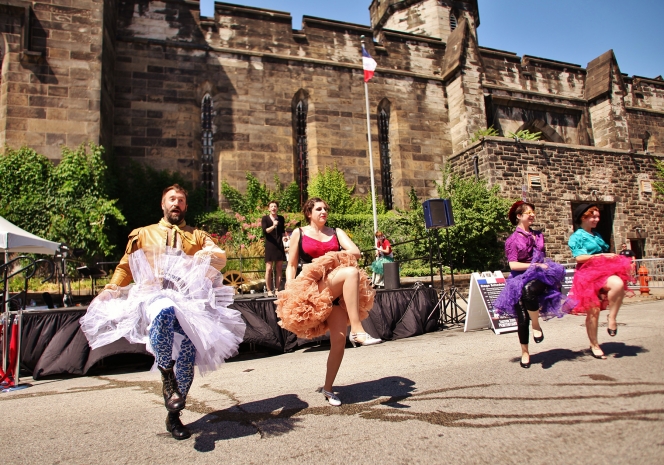 Eastern State Penitentiary is teaming up with The Bearded Ladies, an experimental cabaret troupe, to present the French Revolution in a spectacle of song, dance, and beheading for the penitentiary's annual Bastille Day festival, to be held Saturday, July 13. 2013. This "completely historically accurate" reenactment of the storming of Bastille will be emceed by the voice of Paris herself, Edith Piaf, and will include appearances by Napoleon, Joan of Arc, Benjamin Franklin, and a life-size French Baguette.
This performance, one of the largest free theatrical events in Philadelphia, will feature confetti cannons, stilt walkers, a cardboard horse, and a catwalk so long that it divides the whole of Fairmount Avenue.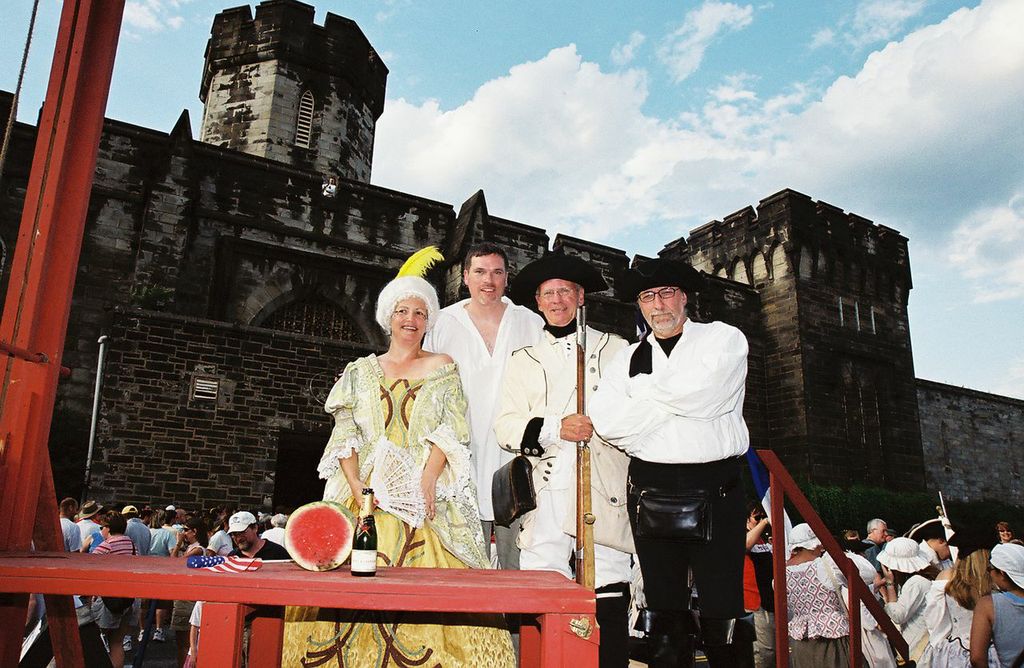 The free theatricale performance will begin at 5:30 p.m. and will culminate in a playful reenactment of the storming of the Bastille. Dozens of French revolutionaries will storm the grim walls of "the Bastille" (Eastern State Penitentiary), will capture Marie Antoinette (portrayed by Terry McNally, co-owner of London Grill and Paris Wine Bar) and, ignoring her mocking cries of "Let them eat Tastykake!" will drag her to a real, functioning guillotine as 3,000 Tastykakes are flung from the prison's towers!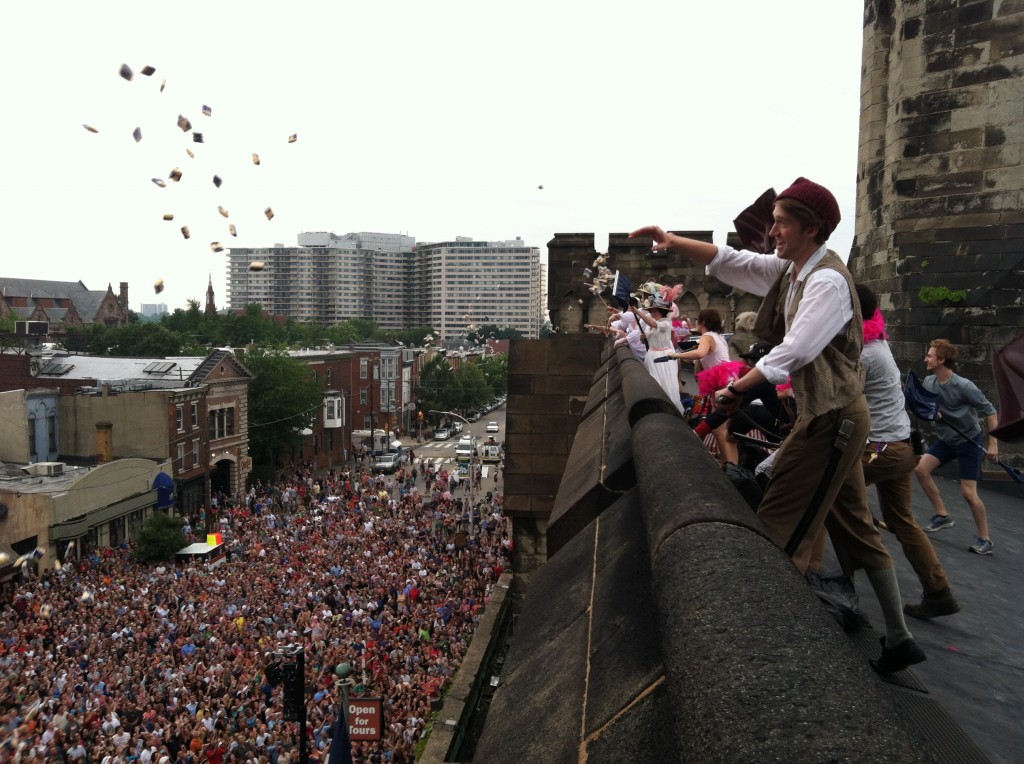 The performance will take place on Fairmount Avenue, free and open to the public. For those interested in a better (French Bourgeoisie) view, exclusive VIP seating is available for a $40 donation fee. VIP tickets include seating, beer and refreshments, heckling from the lower classes, and revolution goodie bags. VIP Tickets are available online now. General  admission will be available starting July 5.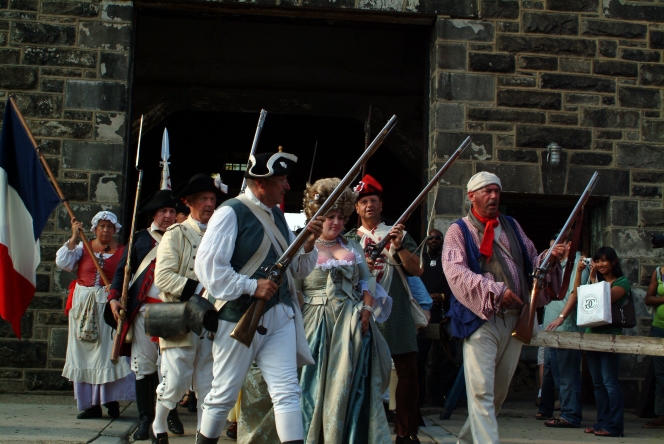 Following the beheading, local Fairmount restaurants will come alive with French-themed entertainment as well as food and drink specials, and the penitentiary will reopen for rare twilight tours at a discounted admission price ($10 Adults, $5 Students, Seniors and Kids).
If you're not up for the ESP twilight tours, join in at all the local businesses for the Bastille Day after-parties! For a after-party list (click here)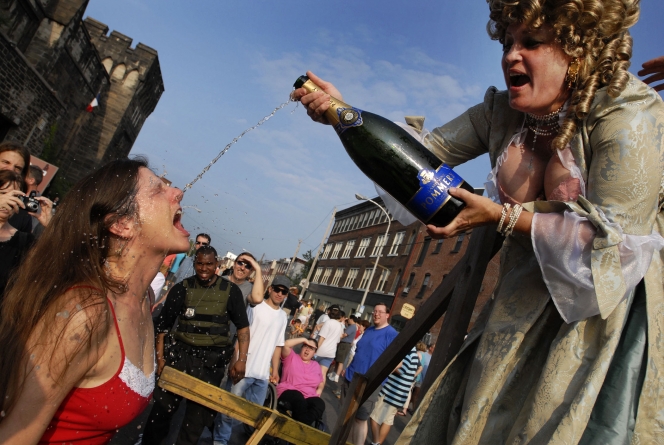 The Bearded Ladies will prep attendees for the event by releasing instructional videos on how to dance like a revolutionary. Check out easternstate.org/bastille-how-dance for revolutionary dance steps.
Bearded Ladies Cabaret is a troupe of artists who insist that art can be both intellectual and accessible, entertaining and meaningful, stupid good and just plain stupid. They fuse cabaret and theater to tackle the politics of gender, identity, and artistic invention with sparkle and wit. Bearded Ladies are always live, always smart, and never quite what you expect. Bearded Ladies are currently the cabaret company in residence at The Wilma Theater. Shows include: No Regrets: A Piaf Affair, Wide Awake: A Civil War Cabaret, Beards Are For Shaving: A 007 Cabaret, and Marlene and the Machine.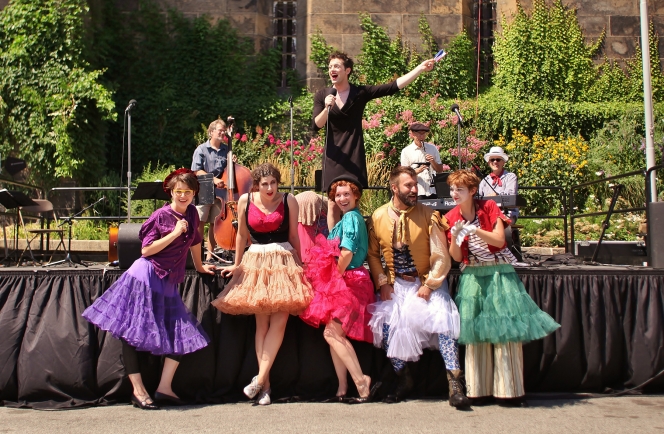 Follow along on twitter (@BehindThrills) as we will be tweeting LIVE from this historic event!
For more information and schedules, please call (215) 236-3300 or visit the official ESP website at www.easternstate.org.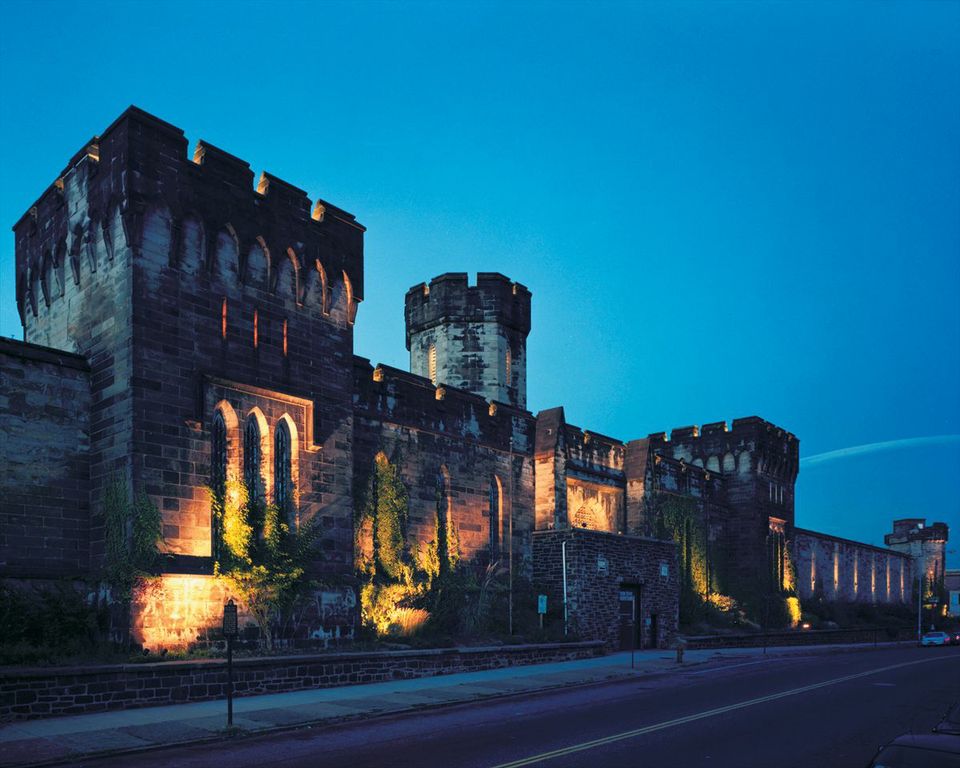 Eastern State Penitentiary
2027 Fairmount Avenue
Philadelphia, PA 19130