Just a handful of years ago, MTV defined itself as a company that would not be caught dead at an event like Comic-Con. How times and pop culture has  dramatically changed. Now 'Mtv Geek' is currently one of their most popular entities embracing all that is nerd related. So now that you have this huge nerd-based fans community, What do you do with them when you have them gathered in the palm of your hands at the worlds largest geek convention? You throw them a massive party of coarse! That is exactly what MTV did, and branded it the "MTV PARTY AT THE PARK" and it did not take long for this to get wild and one would expect from San Diego Comic-Con.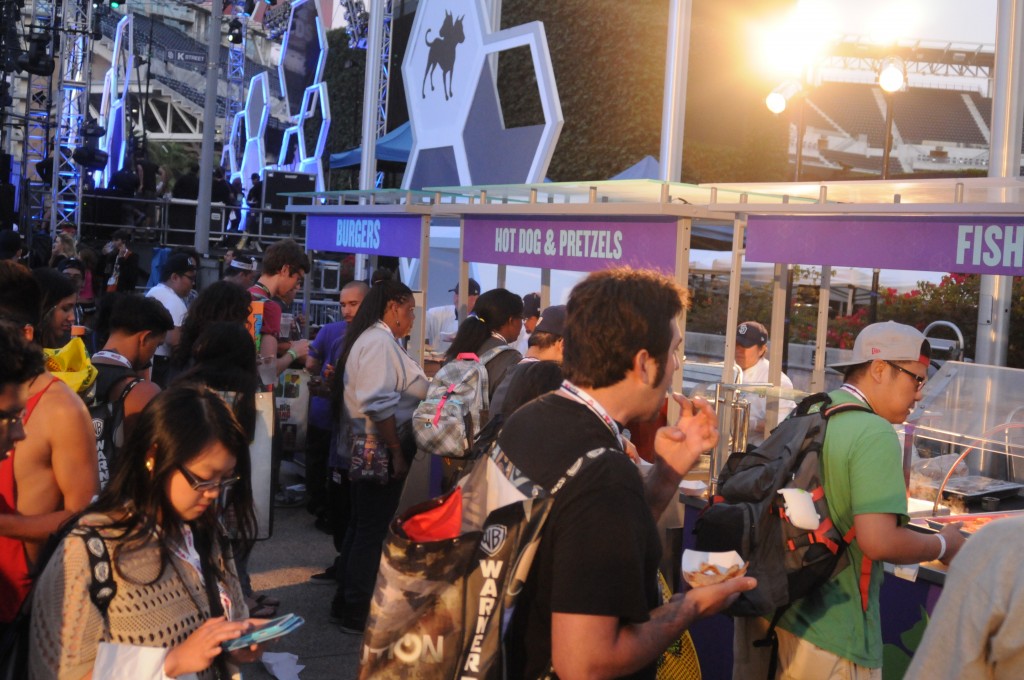 Of course one of the biggest draws to the event (as it would be to any event) was free food and free drinks. The food varied from good ol' fashioned Hamburgers and Hot Dogs to Veggie Burgers and Fish, they had a variety for everyone. The drinks were limited to 3 beverages (including wine and beer) per person but many people were able to get much more than was allowed and after a certain point they stopped checking how many item each attendee had so far, that was pretty obvious at the end of the event.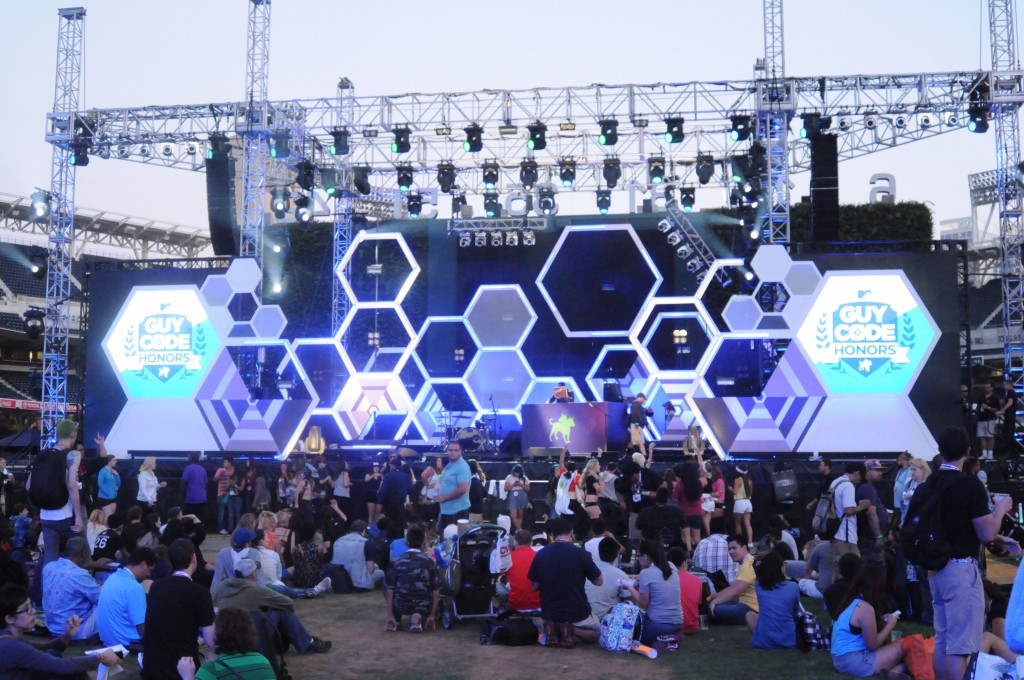 As one would expect there were two concert performances, one by an up and coming band called New Politics who had a high energy, super fun performance that really did a wonderful job warming the crowd up for the next performer Dillon Francis a popular electronic dance music producer.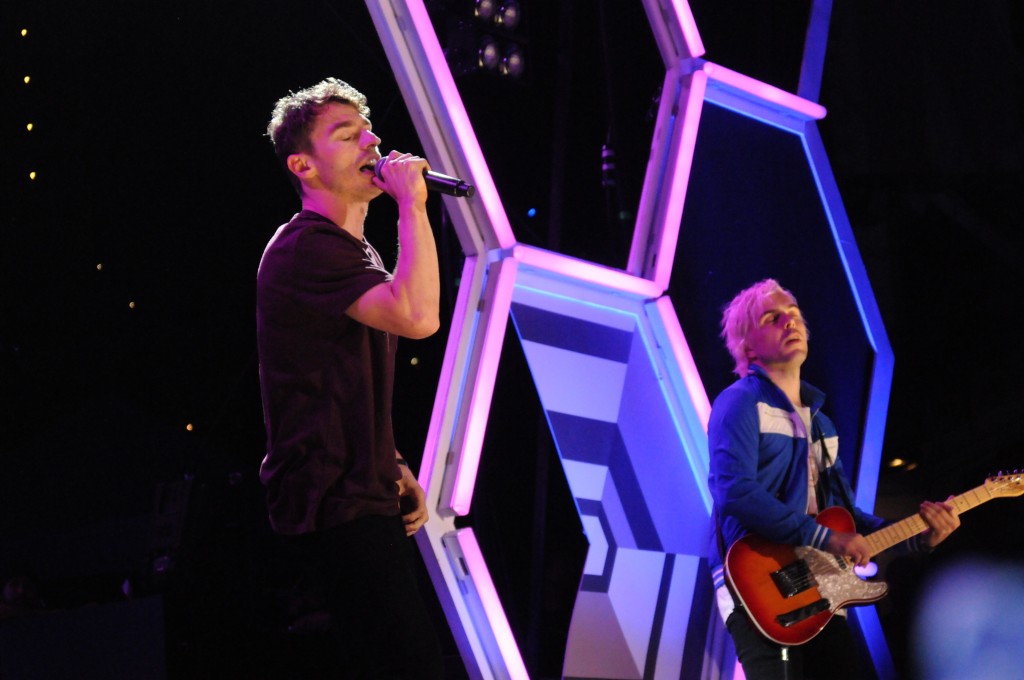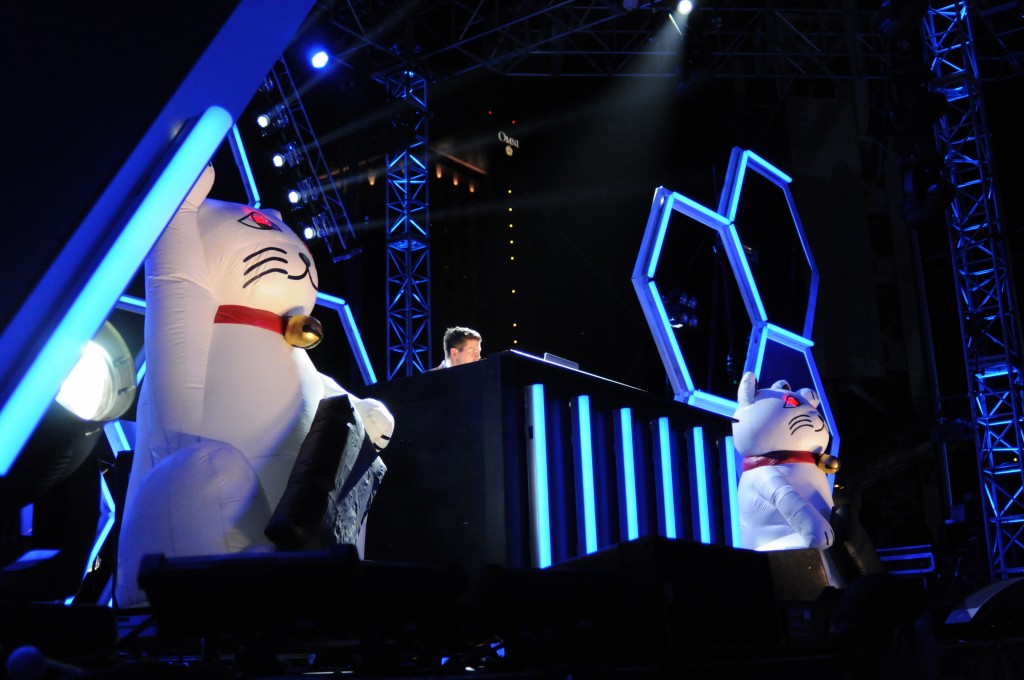 The event was also host to the taping of Mtv's Guy Code – Honors. A show about guys lifestyle and how to life a life using the "guy code". The concert performances were featured as well as many of the happenings off site. The event was very wildly accepted and many fans had a blast at this event. It was clear MTV wanted to make a good impression of the SDCC crowd for it's first year and they seemed to do just that. We look forward to a possible event next year.
(FULL GALLERY COMING SOON)
That does it for this look at the MTV2 Party at the Park be sure to stay tuned for the latest and greatest SDCC coverage, and follow us on Twitter @BehindThrills