Disney Parks will be celebrating the 60th anniversary of Imagineering this summer at the D23 Expo in Anaheim, California. In honor of the 60th anniversary, Imagineering will be hosting an "open house" at D23, which will offer attendees a look behind the magic at the creative processes. Past and present Imagineers will be hosting an entire day of panel discussions on Sunday, August 11th.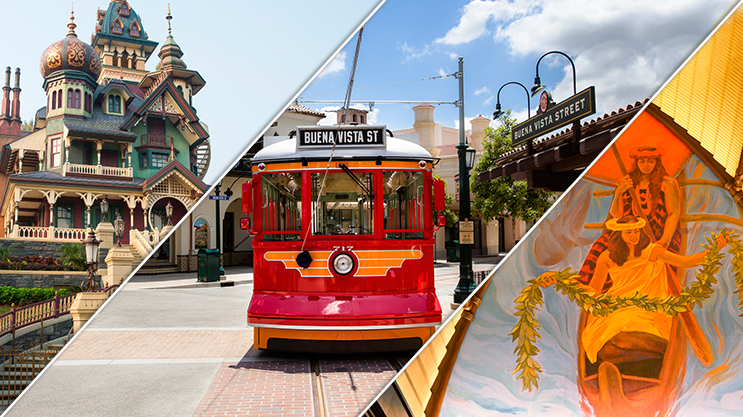 Fans will be able to get a glimpse of the "workspaces" of several project teams from around Disney's global portfolio, where clues to future attractions may be possible to spot. There will be an eclectic array of Imagineers, including: ride engineers, model builders, pre-visualization artists, special effects designers, inventors, and show animators
In addition to the Imagineering open house, there will also be 12 other presentations and panel discussions that will take fans behind the magic, including:
The Art and Artistry of Aulani – Imagineers Joe Rohde and Jeanette Lomboy will share the authentic tapestry of art and stories found at Aulani, A Disney Resort and Spa. 

Mayhem, Mischief, and Monkeys: The Magic of Mystic Manor – Join Imagineers Joe Lanzisero and others for the strange stories behind Hong Kong Disneyland's Mystic Manor, the newest and one of the most sophisticated attractions ever built.

Undiscovered Disneyland – Legendary Imagineer Tony Baxter shares rare and never-before-seen footage of the early days of Disneyland, from design and construction through opening day.

Broadcasts from Buena Vista Street – Enjoy the latest 'soundtrack' from Disney California Adventure's Buena Vista Street, featuring a live performance of Scary Symphony from radio station KBVS and a panel discussion led by Imagineers.

Disney Ambassadors – Join current Disney Parks Ambassadors from around the world as they discuss this renowned program and share insights about its rich heritage, current outreach efforts, and the importance of sharing Disney goodwill.

Voices of the Disney Parks – Back by popular demand, this panel of famous Disney voices will gather for an encore panel discussion, including recreations of some unforgettable Disney Parks sayings.

Charles Phoenix Presents – Noted humorist and self-proclaimed "retro daddy" Charles Phoenix shares some of his favorite images from around Disney, featuring classic kitsch, clashing colors schemes, and hairdos that truly defy gravity.
Sunday, August 11th will be a day dedicated fully to panels and presentations. Presentations will take place on Stage 23 beginning at 9:30am. Current and former Imagineers will explore a wide range of topics, including creativity and innovation in the parks.
Tickets to D23 are still on sale. Pricing is as follows:
D23 Members:
Adult:
One day: $50
Three days: $145
Child:
One day: $42
Three days: $121
Non-Members:
Adult:
One day: $57
Three days: $166
Child:
One day: $47
Three days: $136
For more information about D23, visit the official website by clicking here.