Transformers the Ride is a seriously action packed ride. The attraction has gotten rave reviews from fans, and have seen huge lines of eager N.E.S.T. recruits waiting to enlist in the battle against the Decepticons. But it's not very funny. Let Me Explain. With that much action popping out in hyper-realistic 3D, it doesn't have time to be funny. That's where the new recruit comes in.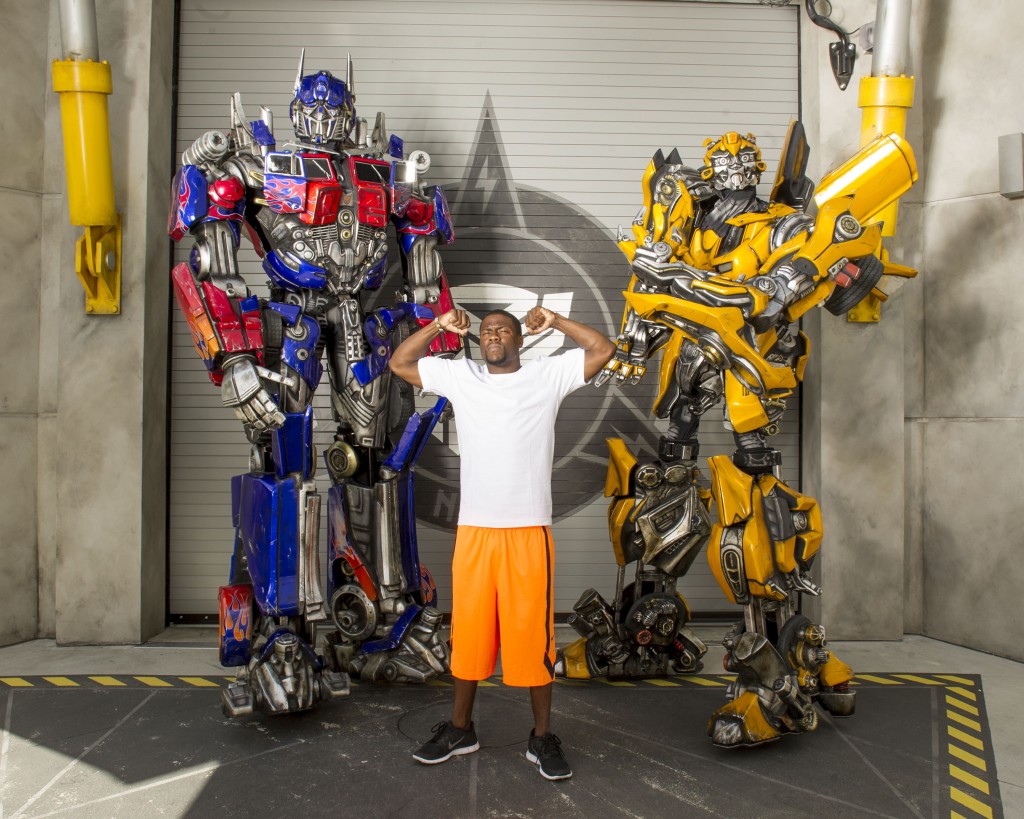 The comedian, who's had a very busy year with his own comedy film "Let Me Explain" and roles in other films such as "This is the end" was recruited by the Autobots to bring a little bit of laughter. Well, not really. He was enlisted to kick some Decepticon butt.
Transformers:The Ride 3D is Universal Orlando's latest big time blockbuster. Guests actually get to ride an Autobot, as they protect the Allspark and get it out of the city while under a Decepticon invasion.
Check out some action from the attraction:
Transformers is but one of the many attractions at Universal Orlando this summer. The park also recently opened the all new Springfield-Fast Food Boulevard and plans on opening the rest later this summer.
For more information about Transformers at Universal Orlando, visit the official Universal Orlando website by clicking here!