One of my favorite things about Disney is their merchandise. Disney constantly changes out their merchandise, which offers their guests a fresh look and also makes their merchandise collectible. Disney posted some photos of some new Hidden Mickey pins and character face t-shirts that will be coming to both Disney Parks.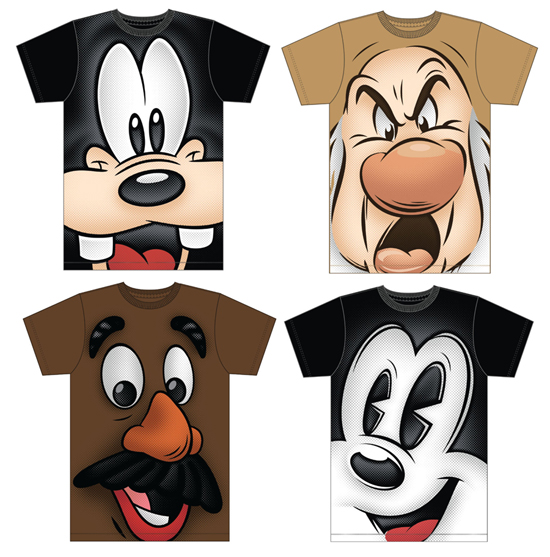 Disney will be offering Goofy, Grumpy, Mr. Potato Head, and pie-eyed Mickey face t-shirts for adults as well as two shirt options for boys that will feature Mickey Mouse and Buzz Lightyear. I personally love the pie-eyed Mickey and Goofy shirts. They will go on sale sometime in the next coming months at Walt Disney World and Disneyland.
Also coming this later is a new set of Hidden Mickey pins. Hidden Mickey pins are pins you can't buy at a Disney store. You can only get them by trading with cast members. The next time you head out to Walt Disney World or Disneyland, don't forget your pins to trade for this new set of Hidden Mickey pins.
Pins coming to Walt Disney World: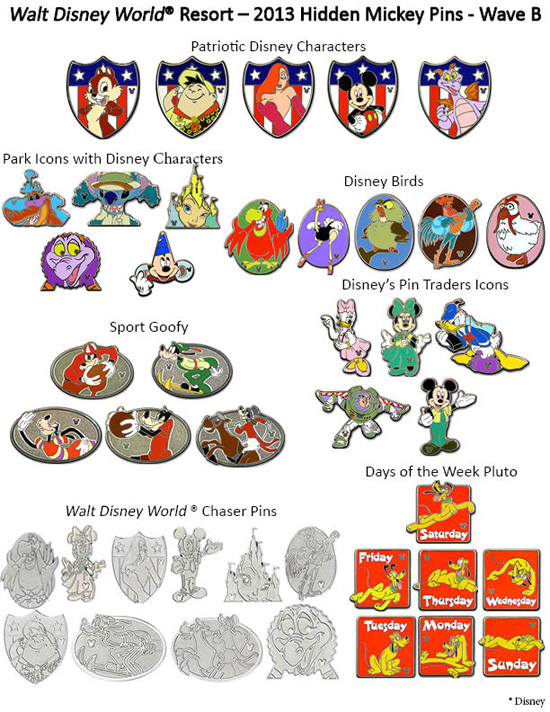 Pins coming to Disneyland: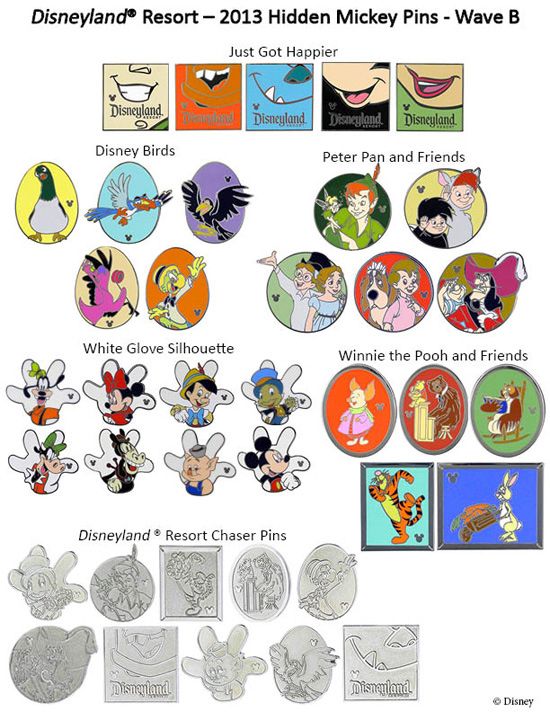 While both coasts will feature different pins, these pins will only be around for a limited time. Keep your eyes peeled because you never know when you're going to find that last pin to complete your set!
For more information about Disney Parks, visit http://waltdisneyworld.com or http://disneyland.com.
All photos courtesy of the Disney Parks Blog.
Need to get tickets? Click the banner below to get your tickets today!