San Diego Comic Con has kicked off for 2013, and will be giving fans a glimpse of the latest and greatest coming to the world of toys, comics, movies, TV, video games and even some theme parks for the next year. San Diego Comic Con is the largest and most popular convention of it's kind in the world, and is usually used by studios as a launching point for their biggest announcements. While the first day is generally seen as a preview, with no major presentations taking place, we were able to catch some pretty big news. Check out all of our pics from the Show Floor below.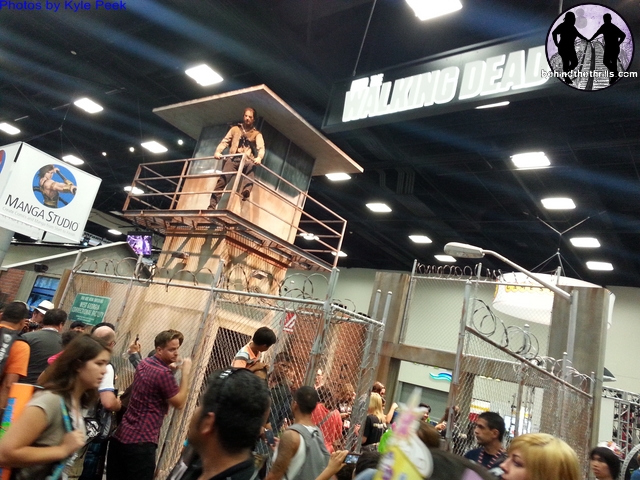 Probably the biggest hit of the show floor is the Walking Dead booth. AMC has gone all out to showcase their hit show, which is coming back this October for the 4th season. The booth features a static Rick standing on the prison watch tower, while walkers roam below.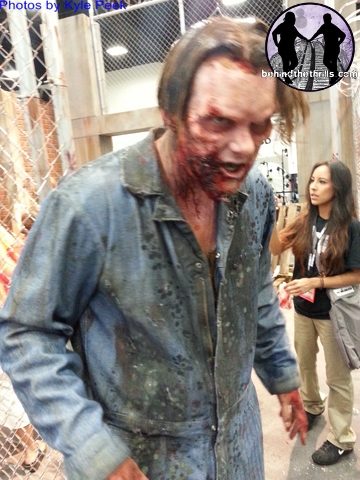 AMC has a huge presence with The Walking Dead this year. The season 4 trailer will premiere at the convention in just a few days, followed by an online release. Guests can feel what it's like to either be a walker, or a survivor in The Walking Dead Escape which opens Friday at PetCo Park, and then there's the huge panel that will be taking place on Friday. Rumor has it that there will be a huge announcement from The Walking Dead about another Halloween Horror Nights presence at Universal Studios Hollywood and Orlando.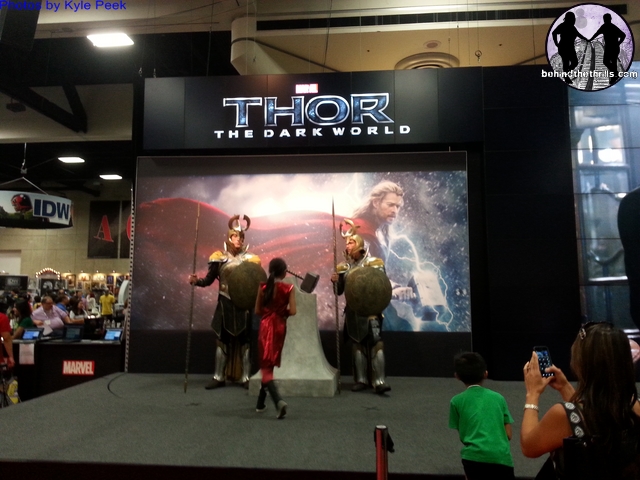 Disney and Marvel are making a huge push on the sequel to the God of Thunder franchise with Thor:The Dark World. Guests can test their worthiness to see if they have the power to wield Mjolnir, Thor's hammer. It's funny to see who the fans of the franchise are, as most people try to pull it out of the rock with all their might. Only those who are worthy can wield the power of Thor.
Disney will be making a huge presentation at Comic Con with Marvel, though it's not expected to be extremely revealing. Disney has their own fan expo coming in August with D23, where more big announcements and reveals are expected.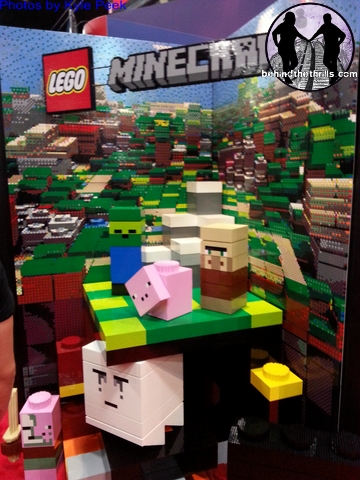 A big surprise for many fans of the game and of toys is that Minecraft will be expanding with two new Lego sets this fall. Last year one set was released and was a huge success, selling out a few times. This year will see the release of "Nether" and "Village" sets.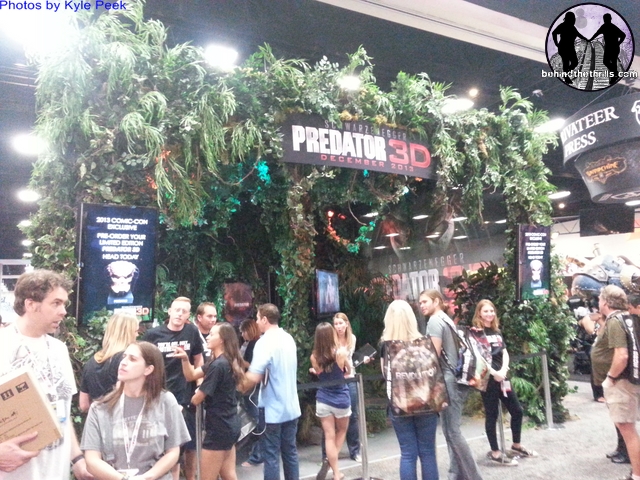 Fox started teasing a huge announcement in the Predator line up earlier this week. While many were hoping for a sequel to the latest film "Predators" it looks like fans may be a little disappointed. The original Predator will be coming back to theaters in 3D this December. The original film starred Arnold Schwarzenegger and was full of Stan Winston creature effects. It's considered a classic. While Fox may still surprise fans, it's likely that a 3D version is the only thing happening.
Check out even more pictures from the show Floor:
The full convention kicks off Thursday and will run until Sunday with most of the big announcements happening Saturday. Sty tuned here, and on Twitter by following us @BehindThrills for all the latest.
Hopefully tomorrow we will have the best thing about Comic Con-The Cosplay.