It was announced early this morning during the closing ceremony at Star Wars Celebration Europe II which is currently being held in Essen, Germany. The location of the next Star Wars Celebration will be held in Anaheim, CA in April 2015.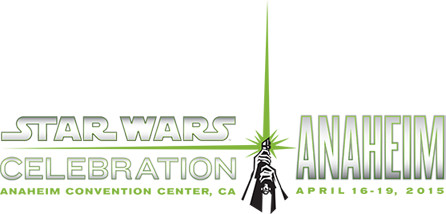 We are very excited about the move to Anaheim for a number of reasons. First of all, the Anaheim Convention Center will be the largest venue to ever hold a SWC event with the huge Arena of large scale presentations. On top of that the event in Anaheim will have added a day to the celebration moving from 3 to 4 days. Those two facts alone promise that SWC VII will be the largest they've had to date, and just in time for the release of Star Wars Episode VII. Plus there a may be a few surprises as well that justify the location change. Disney (located next door to the Anaheim Convention Center) will be teasing a future Star Wars attraction at this years D23 Expo, the time frame of this attraction would fit perfectly with the dates that SWC take place so we could finally get an announcement for a Star Wars Land (or possibly two) during that weekend.
This will be the first time since 2007 that a Star Wars Celebration has been on the west coast and fans are already buzzing about it's arrival in less than 2 years. Tickets go on sale August 7, 2013 at 7:00 AM PST, so act quickly.
For more information on Star Wars Celebration be sure to follow us on Twitter @BehindThrills