Last year The Walking Dead Escape in San Diego was a huge crowd pleaser, with tons of people braving the hordes of walkers in PetCo park. Those wishing to get a first hand look at what it's like to either survive, or become the apocalypse could join the hundreds in being either a survivor or the undead. After invading Philadelphia earlier this year, the apocalypse is back and bigger than ever. Will you become infected, or will you make a mad dash for the finish trying to survive?
This year the plague returns to San Diego Comic Con for a second round, and they've brought a little backup. The event this year will not only be bigger, but it will come packing some serious heat as new partners AMC promise this will be the biggest event yet.
"After overwhelming positive feedback from those who experienced 'The Walking Dead Escape: San Diego' last summer, we wanted to bring our fans an even bigger and better experience for 2013.  As promised, we will be upping the ante as we bring on board celebrated and renowned new partner, AMC," said Liam Brenner, founder of The Walking Dead Escape and Ruckus Sports. "With AMC's creative prowess, we are confident that this year's 'Escape' will be the most action-packed and thrilling event yet. We know fan expectations are high and hope to deliver beyond their wildest imaginations."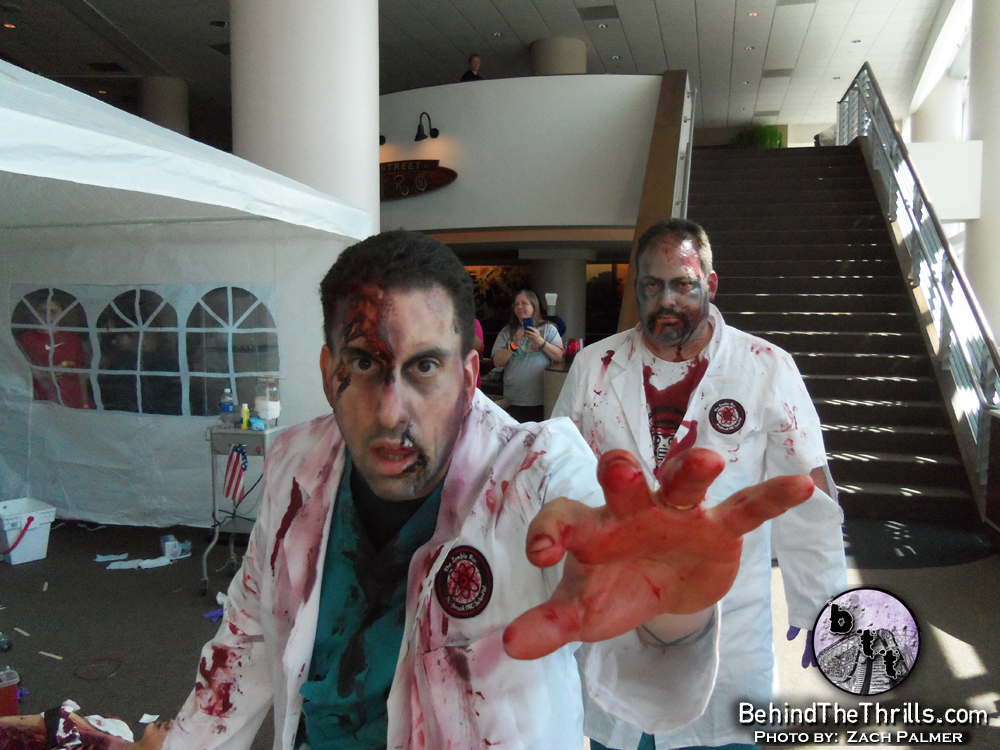 The event will once again team with Robert Kirkman's Image Comics to bring the event to life, and if that wasn't enough the event will join forces with KNB EFX Group, Inc. and its founder Greg Nicotero to serve as the Special Effects Make-up designer. The event will feature all new obstacles, and will even have The Walking Dead Fan Festival, an interactive "after party" featuring games, food, and merchandise from all facets of The Walking Dead universe.
The event is huge in scale and takes over the entire PetCo park. Guests can participate either as a survivor, a Walker or just as a spectator in the after party. While the event isn't a race, it is a survival course. Can you get through hordes of walkers and make it to the military installation at the end without being infected?
Check out the run from last year's San Diego Comic Con, which was shot in real time and not edited for time:
If you want a closer look at the experience, including a better look at the Walkers and the course from afar check out our video from The Walking Dead Escape:Philadelphia earlier this year:
Of course, all eyes will be on Comic Con, so expect to see tons of insanity coming from The Walking Dead Escape, and be sure to follow along with us on Twitter @BehindThrills for the latest live from San Diego Comic Con 2013!
For more information, including tickets and how you can become a member of The Walking Dead, visit the official Walking Dead Escape website by clicking here!