It's Wednesday… sort of, well the video was uploaded on Wednesday night, but it's around that time for another edition of BTT Weekly! This time we bring you the 5th edition and travel all the way across the country to the magical land of HOLLYWOOD! Where Universal Studios held their annual Extreme Make-Up event. Also we visit the House of Horrors before it closes its doors to become Universal Monsters Remix: Resurrected for this year's Halloween Horror Nights event.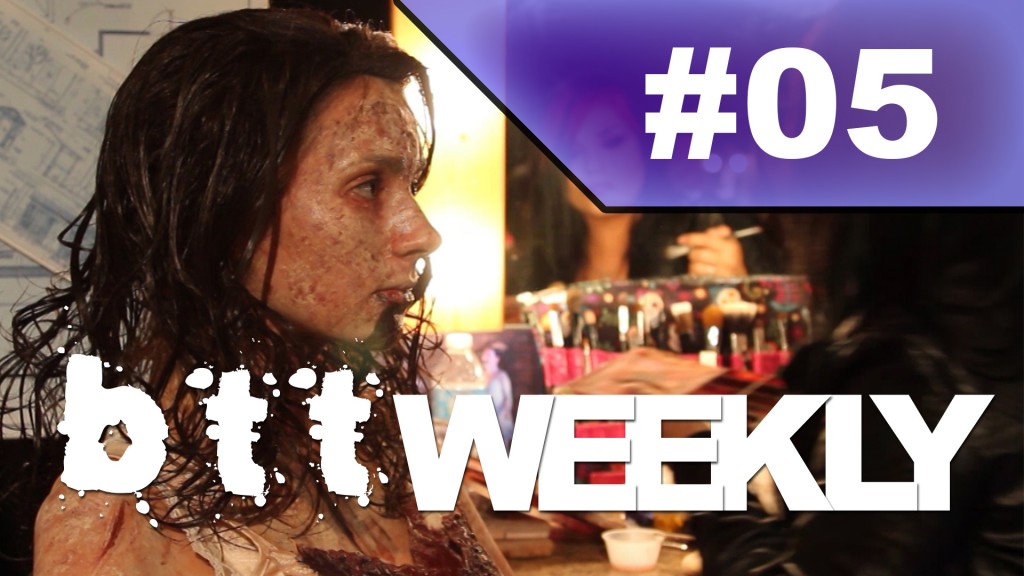 [youtube=http://www.youtube.com/watch?v=xw-bmbQ_6X8]
This year Universal Studios Hollywood has an all new line-up of mazes, scare zones and entertainment for guests to enjoy at Halloween Horror Nights 2013, and media was invited for an in-depth behind the screams look at what it takes to put on this massive event. This year HHN Hollywood will showcase The Walking Dead: No Safe Haven as well as a Terror Tram Ft. The Walking Dead and a very special Walking Dead scare zone located on the historic Universal backlot. In addition to AMC's The Walking Dead, Fans of HHN can experience Evid Dead: Book of the Dead, based on the 2013 remake. Insidious: Into The Futher which will be based on last year's popular film as well as feature scenes from the upcoming film Insidious: Chapter 2. Black Sabbath will be receiving their own maze based on their all new album 13, and a brand new maze El Cucuy ft. Danny Trejo will haunt guest's nightmares based on the latin legend. Also two scare zones will be based on properties, The Purge and Curse of Chucky will fill the streets of Hollywood and bring death and terror to all who enter…
That does it for this weeks BTT Weekly, be sure to follow us on twitter @BehindThrills for the latest in HHN and Theme Park News.