Tonight Halloween Horror Nights Hollywood has made their final maze announcement and it sure is something to get excited about. El Cucuy: The Boogeyman will take residence in Hollywood with celebrity narration by non other than Danny Trejo himself. This is the only original themed maze this year and fills the spot that La Llorona (now at HHN Orlando) previously took. (It terms of having a local folklore maze).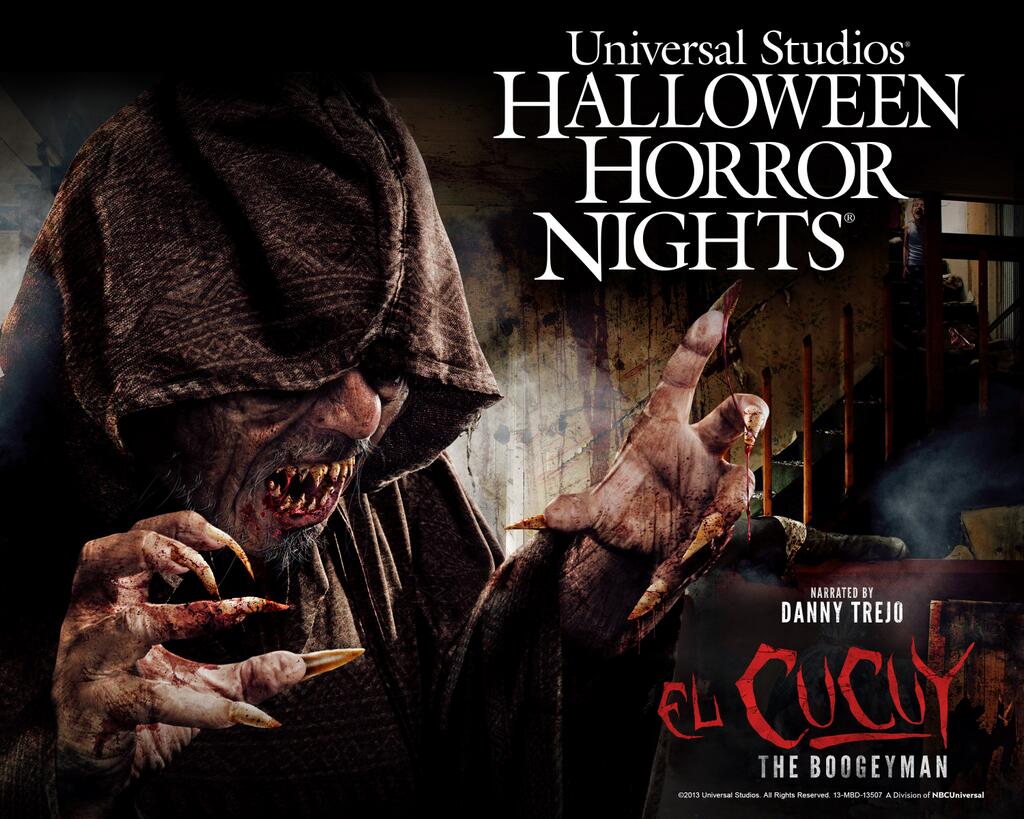 El Cucuy, is a monster in Spanish folklore very similar to the Boogeyman in the US. He is said to haunt your nightmares and takes residence in his victims closet or under their bed. Typically anything horrifying or scary would be referred to as El Cucuy.
This maze will be narrated by hispanic actor Danny Trejo as they wander through the terrors El Cucuy brings to his victims.
[youtube=http://www.youtube.com/watch?v=QByGZ2BbWBA]
This was the last maze announcement for HHN Hollywood, more Scare Zones and a special VIP Experience are still awaiting their announcements. Be sure to follow us on twitter @BehindThrills and you can Visit HHN Hollywoods official Website here.