Richard M. Sherman and Alan Menken were on conference call today to chat about their upcoming performance that will be taking place at the D23 Expo in Anaheim, California. We were given the opportunity to participate in the conference call.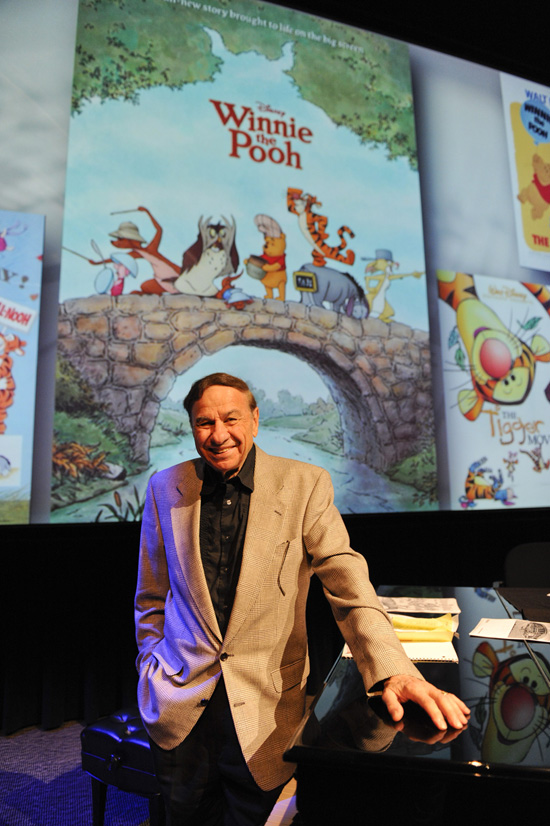 Richard Sherman and Alan Menken will be performing The Disney Songbook together on Saturday, August 10th at the D23 Expo. Sherman and Menken talked a little bit about their career and their songs.
Here are the highlights from today's conference call.
Highlights:
Alan's performances cater to young audiences
Alan Menken is largely known for his Disney works
Picking the right material for a performance is always a challenge; There's so much to choose from so they choose from a sampling of their work
They will be playing the piano and talking to the audience during their performance this weekend
Alan and Richard will be sticking with a lot of well known songs, but there are a lot of lesser known works as well – In fact, they proposed a concert for their lesser known works
So many factors have to take place before a song becomes reality
Seeing the performance in person will be a great surprise
Menken says he is working on a Disney Cruise Line version of "Tangled"
"Kiss The Girl" was expected to be a hit from The Little Mermaid but it ended up being "Under The Sea"
Sherman always tries to write something fresh and catchy. He writes fun songs with catch phrases.
Sherman's songs are driven by personalities.
Sherman never feels like he's working – he's always trying to have fun! He likes a good challenge.
Sherman and Menken were blessed with being able to write upbeat songs. There's nothing cynical and depressing.
You can listen to the full version of the conference call below. Just hit play!

For more information about D23, visit the official website by clicking here.
Get social with us!
Follow us on Twitter @BehindThrills and like us on Facebook @BehindThrills.