If you've been following Howl-o-Scream's event story this year, you'll know that they have been revealing 13 evils that are going to come out and play this year. So far, the park has unveiled #1 The Possessed, #3 The Hunter, #4 The Butcher, #6 Voodoo Queen, #7 The Surgeon, #10 The Cannibal, and now #13 The Clown. There are only six more evils to reveal, with two more coming very soon.
Meet #13 The Clown.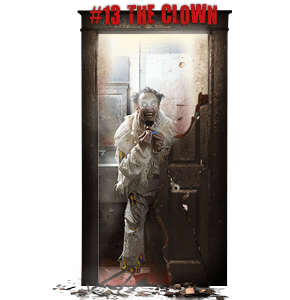 Who is The Clown? The Clown is a paranoid and very superstitious character. He has been taunted by others as being a freak and shunned by others, so he has relied on his toys to keep him company, but eventually takes his aggression out on his toys. You're next. Unlike a traditional clown, The Clown won't have you laughing.
You will encounter The Clown in one of Howl-o-Scream's returning houses, Circus of Superstition 3D at Busch Gardens Tampa. Circus of Superstition is the first returning house to be announced for 2013. Other houses that have been announced for this year also include Death Water Bayou where you will encounter #6 Voodoo Queen and The Basement where you will encounter #4 The Butcher.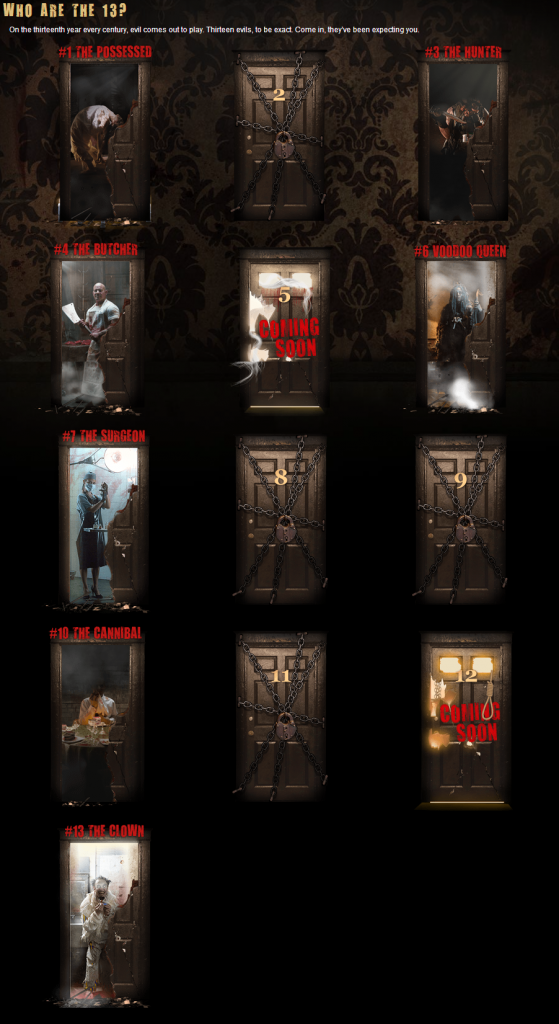 #5 and #12 are coming soon. Can you take a guess as to who they are? Tell us in the comments below.
For more information about Howl-o-Scream at Busch Gardens Tampa, visit the official website by clicking here.
Get social with us!
Follow us on Twitter @BehindThrills and like us on Facebook @BehindThrills.