For coaster lovers nationwide, August 16th is fast approaching which means……… National Roller Coaster Day!
A common question among fans is "Why was this day chosen?" Well, On August 16th of 1898, Edwin Prescott submitted a patent for the first looping roller coaster which later became the loop-the-loop at Coney Island. So to celebrate, National Rollercoaster Day was born.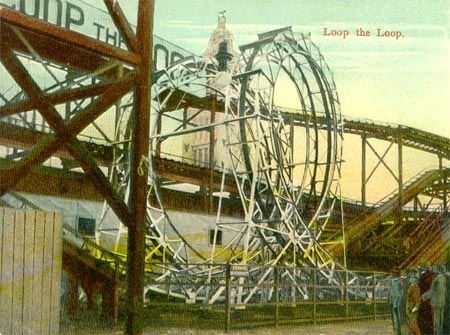 Some amusement parks honor this day hosting special events while some parks don't acknowledge the day at all. For example, the past few years Buffalo Bill's Resort & Casino in Primm, NV has been offering free rides on their coaster "Desperado" to anyone who stops by on National Roller Coaster Day. 2013 will be no exception!

We're celebrating National Roller Coaster Day a little different this year by letting the fans name "The Best American Coaster"! We have a list of the top 50 steel, and the top 50 wooden coasters in North America. You choose your favorite in this winner-take-all slugfest!
You can select your top 3 favorites daily until the poll closes August 14th.
[polldaddy poll=7301039]
We've taken 100 of the most popular roller coaster in America, and put them against each other. You decide the winner. Yes, we do have wooden coasters battling against steel coasters, and while many will say "each type is different" we are looking for the best in all categories! Which coaster is the best coaster in America? The best will rise above the labels of steel or wood!
It's simple, we will close the poll on August 14th. Between now and then you can choose 3 coasters per day. At the end of the voting, the coaster with the most votes, wins!
This isn't for an amazing award or trophy, but this is for bragging rights, and the right to call your coaster "The Best in America!".

This poll is now closed. Be sure to check the top ten winners!
Be sure to follow along with us on Twitter @BehindThrills for daily updates on the best coaster in America!