SeaWorld Parks and Entertainment, which includes Busch Gardens and Sesame Place has had a long standing tradition of honoring active duty military by giving them a free daily admission once a year to any of it's parks. The park is now honoring veterans with a special discount now until November 11th, 2013. The discount gives veterans, as well as active member military 50% off when they register in advance, online.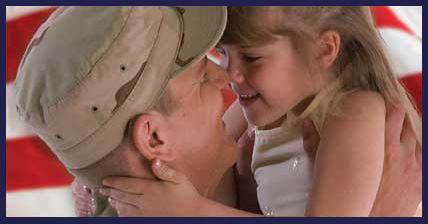 "We're proud to extend this special offer to the 22 million U.S. veterans and their friends and families in celebration of their service," said Jim Atchison, President and Chief Executive Officer of SeaWorld Parks & Entertainment. "It has always been our honor to host members of the military and their families at our parks each year, and this extends that appreciation even further."
Up until now, SeaWorld offered active duty military (and only active duty military) a free one day admission, once a year. Now, the park still offers the one day admission for active duty military, and they also offer half off to veterans and those active duty military who have used the one free day. Up to six tickets can be purchased online (click here) in advance. This deal is not available at the gate, or on the phone.
This offer is available at the following parks:
SeaWorld Orlando, SeaWorld San Antonio, and Sea World San Diego
Busch Gardens Tampa and Busch Gardens Williamsburg
Sesame Place
This is a limited time offer, and only qualified service members and veterans are able to take advantage of this offer.
For more information, or to purchase tickets, visit the official SeaWorld Waves of Honor website by clicking here!