Join the Revolution at Cedar Point! More than 1,000 racing enthusiasts will flock to Cedar Point amusement park/resort when the "Best Amusement Park in the World" welcomes some of the best athletes in the world for the fourth annual Revolution3 Triathlon in September. Whether you are a triathlete or just looking for a fun way to get in shape, the weekend-long event will have something for you, including a new Glow Run along the Cedar Point Beach!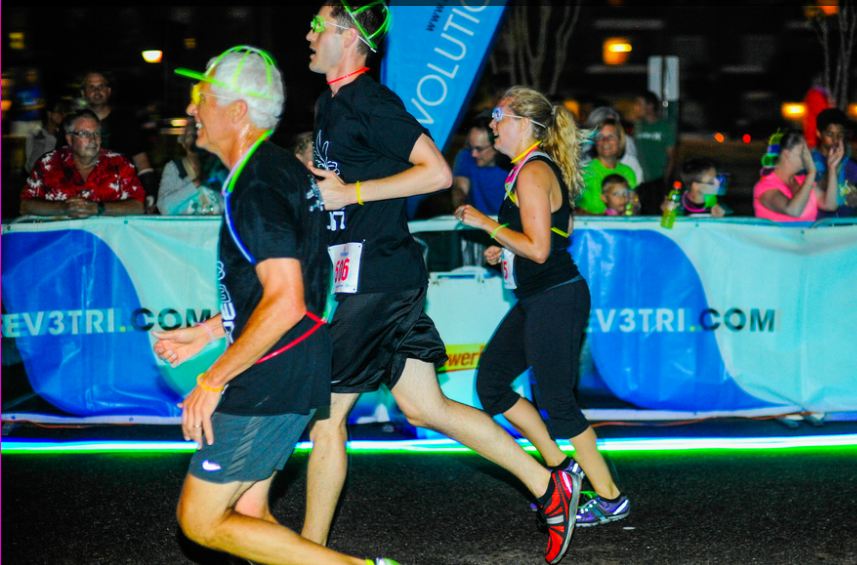 The highlights of the weekend of races, which will take place Sept. 6-8, 2013 at Cedar Point, are a FullRev Triathlon (140.6 miles) and a HalfRev Triathlon (70.3 miles). Both races begin on the historic Cedar Point Beach along Lake Erie with the course winding through Erie County and the City of Sandusky. Additional races include a SprintRev, KidsRev and a LittleRev race, each featuring various distances.
New this year is the Rev3 Glow Run, which allows participants to take part in a non-timed 5K or one mile fun run that's perfect for the entire family! Each entrant will receive a glow-in-the-dark T-shirt, a glow stick and access to a post-race movie and snacks. The Rev3 Glow Run takes place at 7:20 p.m. on Friday, Sept. 6. Special prizes will be available for the flashiest, brightest, and most reflective racers, so get your glow on and let your creativity show!
Video from the Knoxville, TN Glow Run!
http://vimeo.com/66170005
To register for the new Glow Run only click here!
For the Rev3 Triathlon pricing and to register click here!

For more information about any of the races, visit the official Cedar Point website here.