Just when he thought Megatron was defeated, and his reign was over, actor Tyrese turned the corner only to find that he was face to face with the leader of the Decepticons once again. Instead of running and hiding, or waiting for Mark Wahlberg to come to the rescue, Tyrese did his duty as an official member of N.E.S.T. and held his ground.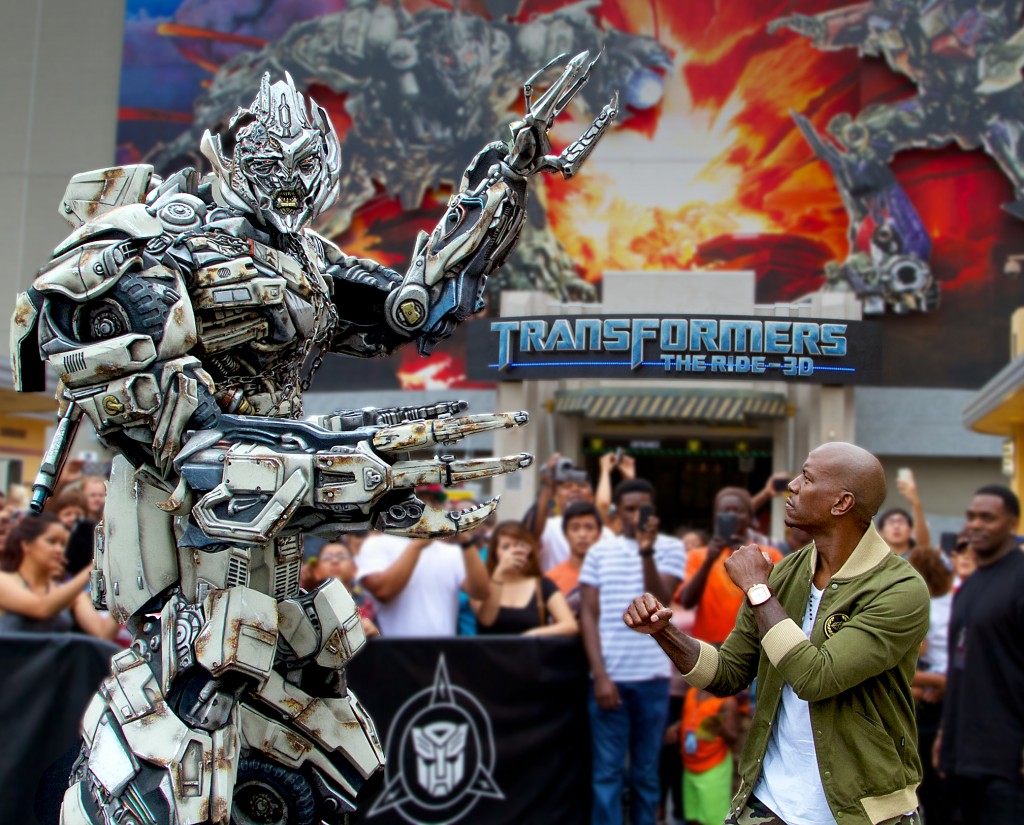 Tyrese Gibson, one of the stars of all three Transformers films and this summer's blockbuster Fast and Furious 6 poses with Megatron in front of Transformers:The Ride 3D at Universal Studios Hollywood.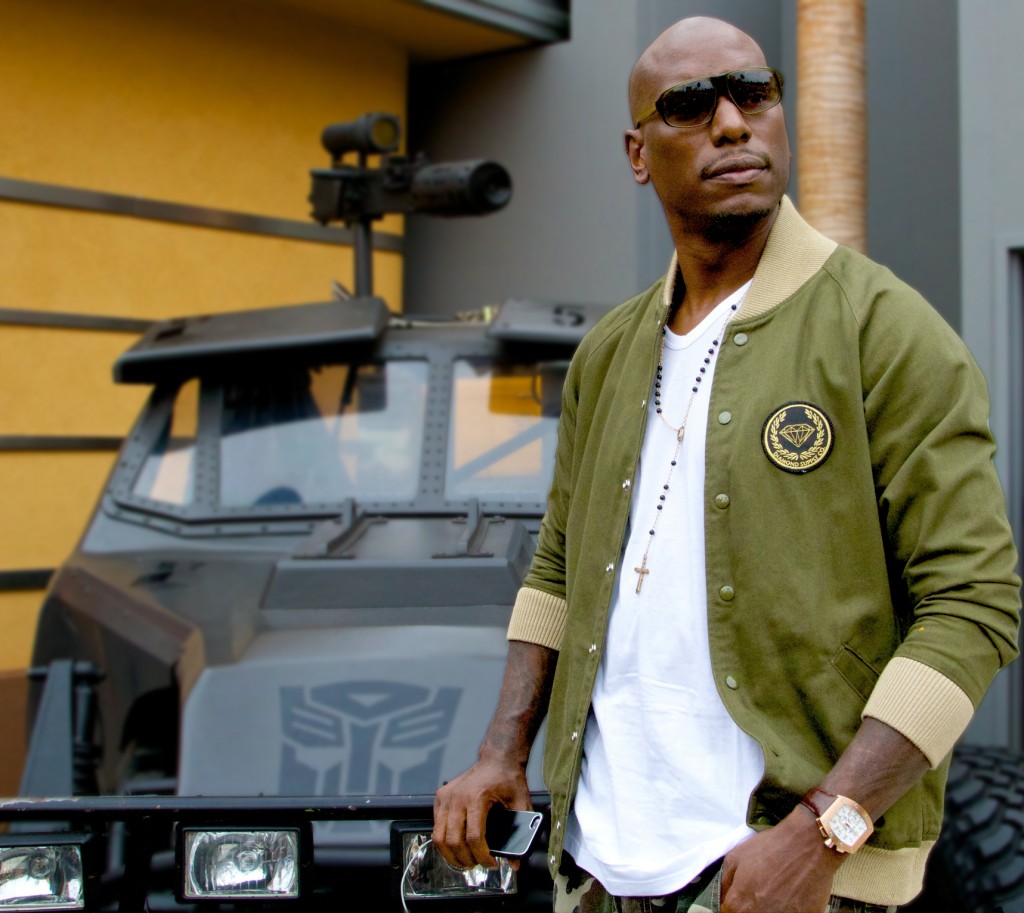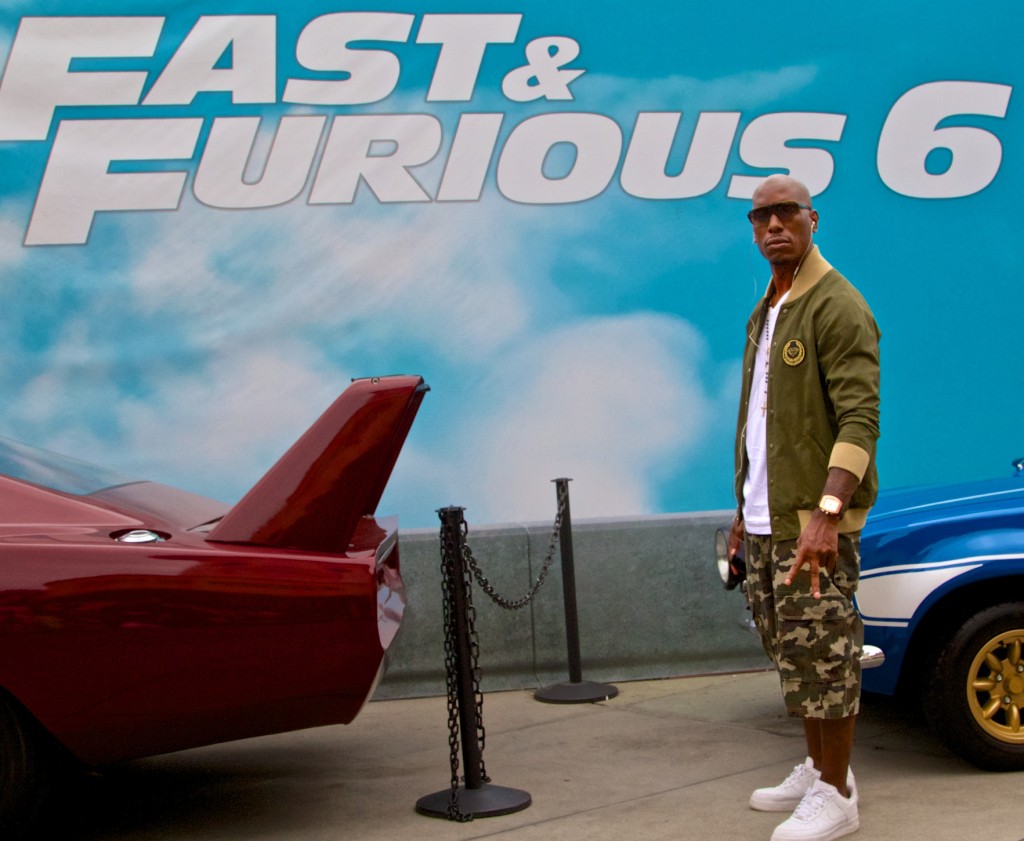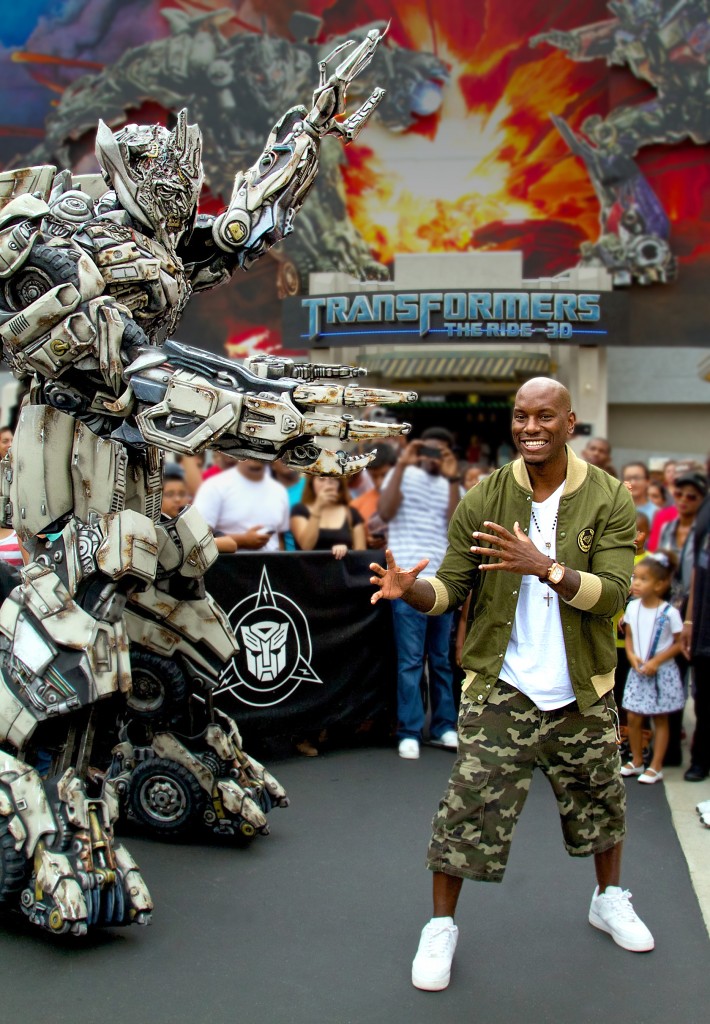 Guests at Universal Studios Hollywood can take on the Summer of Survival with talking interactive Transformers. The meet and greet characters interact with guests, and ask questions making the experience come to life in an even bigger way.
For more information about Universal Studios Hollywood, visit the official website by clicking here!