Universal Orlando has been building the tension for Halloween Horror Nights 23 up until this moment. With #HHNRevealWeek in the rearview mirror and the end of August just days away. Opening night is less than 30 days away and Universal Orlando has revealed their final house to complete an 8 house line up for Halloween Horror Nights.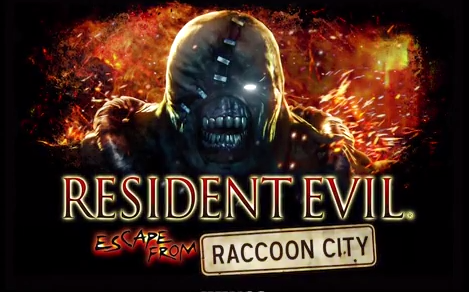 Resident Evil: Escape from Raccoon City will be coming to life this fall at Universal Orlando. The house will be completely based on the video game series, not the movies. The house will be based off games 2 and 3.
Last year Universal broke into new territory with Silent Hill at Halloween Horror Nights in both Orlando and Hollywood. That house was based on both the video game series and the films. Resident Evil sets an all new precedent by being the first house at Halloween Horror Nights to be based solely on a game series. Could this pave the way for even more horror based video games to be translated into houses in the future? Bits of video games were loosely translated in the past and incorporated into other themes. In 2011, for example, the house Saws n Steam had several scenes eerily reminiscent of the hit game Bioshock.
Guests can expect to see many different set pieces taken straight from the games, according to the official @HorrorNightsorl Twitter page.
If you want a preview of the facade search the first stage of Resident Evil 2… Arukas! Spell Arukas backwards and you get another classic Capcom character! #IamavideogameNERD
Yes we thought it would be cool visually to feature one room in a PAUSED state. We also recreated the exterior of the RPD station. This will play home to a battle with Nemesis!
"It's such a great delight to work with Universal on a haunted house based on the Resident Evil games," said Yoshiaki Hirabayashi, Producer of Resident Evil 6. "The games have become synonymous with survival horror and we look forward to delivering a new way for consumers to experience the Resident Evil world we have created in the haunted house at Halloween Horror Nights."
While this is the first time Orlando has based a house solely on a video game series, Universal Japan had their entire event based off of Resident Evil in 2013. The event combined huge costumes, live battles in the streets and even houses.
"Resident Evil is a perfect final addition to Halloween Horror Nights 23," said Michael Aiello, Creative Director for Universal Orlando's Halloween Horror Nights. "We were able to create incredibly elaborate sets that plant you right in the midst of Raccoon City's apocalyptic nightmare, along with terrifying adversaries that will send them running."
Resident Evil: Escape from Raccoon City joins the rest of the Halloween Horror Nights line up, and completes tje event.
Houses
Cabin in the Woods
Evil Dead
The Walking Dead
American Warewolf in London
Havoc: Derailed
After life – Death's Vengeance
Urban Legends: La Llorona.
Scare zones
While the entire street experience will be based on The Walking Dead, there will be set scare zones in place. Last year, largely due to construction, the scare zones were scrapped in favor of a huge roaming street experience. This year the scare zones are back with each area representing a different scene from seasons 1&2 of The Walking Dead.
Here's the rundown:
THE FALL OF ATLANTA
The smell of death is in the air as you make your way past an iconic tank, sandbag barriers, and decayed rotting corpses on your journey through this decimated city. But be warned—the city's not empty.
WOODLANDS
Tread carefully through these woods, as you never know who you might encounter. Lurking deep in the hidden depths are unforgettable scenes and characters from Seasons 1, 2 and 3.
SURVIVOR'S CAMP
There's no one telling ghost stories at this derelict campsite, but there are plenty of undead. Will you dare to go closer to the eerily abandoned RV? Keep your wits about you or you might become a ghost story yourself.
THE FARM
Something's burning and it's not a Sunday roast. Gasoline fumes ignite your senses as you encounter the smoldering remains of a singed country farm. See and smell the putrid barn, the red tractor, and more as you learn what's causing that horrifying stench.
CLEAR
Turn around and live—proceed and face your fate. Stick together as you head down this street, because the spiked barriers are there for a reason. If you refuse to heed the spray-painted warnings, you're in for a terrifying walk that will feel like an eternity.
Shows
Bill n Ted's Excellent Halloween Adventure returns for their 23rd year. It's just not Halloween without this raunchy romp through pop culture.
Also returning is Rocky Horror Picture Show-A Tribute. The show is essentially a best of with highlights of the cult classic acted out on stage.
For more information about Halloween Horror Nights, visit the official website.
Get social with us!
Follow us on Twitter @BehindThrills and like us on Facebook @BehindThrills.