Yesterday the eagerly awaited Universal Plaza removed its walls along with a massive new sign spelling out the letters "UNIVERSAL" facing towards the parks main entrance. This will surely become one of USH's brand new park icons fitting perfectly with the iconic globe, the neon sign as well as the grand archway at the entrance of the park. Special thanks to Jon from www.InsideUniversal.net for allowing us to use images.
Courtesy of www.insideuniversal.net
Prior to the unveiling of Universal Plaza, the area that UP now occupies was quite literally a black hole in the center of the park. Surrounded by massive trees and once used for the Wild West Stunt Show, the area basically served as a location for a Halloween Horror Nights maze as well as the large scale Grinchmas snow play area and tree lighting ceremony (which now currently don't have a home).
Now the entire area has been opened up to allow the heavy foot traffic that is sure to come when Despicable Me, and WWOHP open up in later years.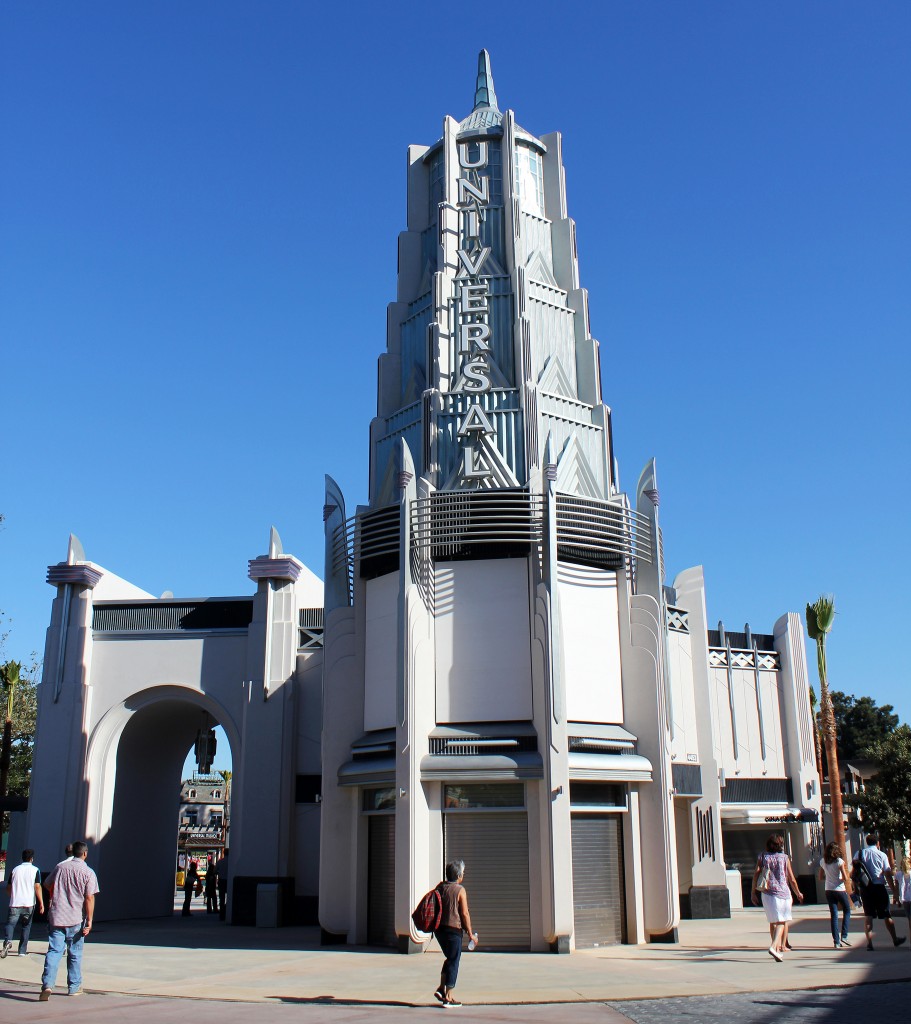 Courtesy of www.insideuniversal.net
The lower portion of the tower will serve as a Hollywood Ticket office, where guests can get free tickets to actual TV show tapings that take place on the Universal lot. Behind the new icon sits a water play area that will be great for those brutally hot days in the park.

Courtesy of www.insideuniversal.net

Courtesy of www.insideuniversal.net

Courtesy of www.insideuniversal.net
In addition a brand new Pinks hot dog location was added to the park serving some of the best hot dogs around.
Overall Universal Plaza is a welcome addition to the park, it fills in a major foot print and really opens up the park in a way that has not been seen before. Plus in the years to come its real purpose of allowing for greater crowd control will really come in to view.
For more information be sure to follow us on twitter @behindthrills and thanks to www.InsideUniversal.net