We've said it a million times, Halloween can be kind of rough for a kid. There's all the monster movies that play on TV, then you have all the real life monsters at local haunts. Kids really want to be part of everything, but it's sometimes just too scary, and more times than not, it's very scary. Leave it to Disney to not only come up with a fun way for kids to get in the Halloween Spirit, but also for the adults to have a little fun with Mickey's Not So Scary Halloween Party. It takes the best parts of Walt Disney World magic and kicks a little spookiness in gear with special Halloween Parades, Fireworks and shows. We were invited out as part of the Disney Parks Blog "Treat Up" to take a look at all the Halloween fun.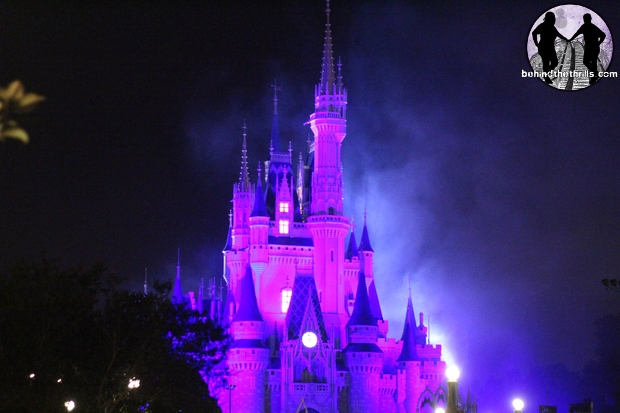 Mickey's Not So Scary Halloween Party is an upcharge event (meaning it's not included with daily admission) that brings out the spooky while being a perfect match for their target audience, children and families. The event features Trick or Treat stations around the park with many candy stations, and candy trails. The event also has special character meet & greets that you normally don't see, as well as a special Villains show, parade and fireworks display.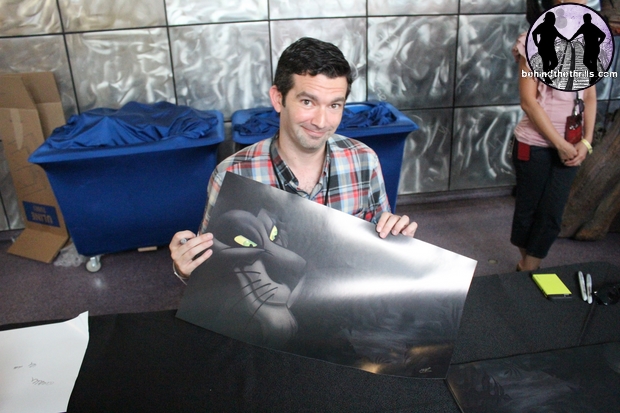 As part of the festivities, The Disney Parks Blog had a series of special Villains posters commissioned. Each poster features a different Disney Villain with glowing eyes of some kind. The artists were on hand to talk about the special posters and sign them for select guests. Also on hand were the people responsible for making Mickey's Not so Scary Halloween Party what it is.
Check out this talk from two of the show directors and planners.

The event honestly has undergone few changes throughout the years. However, it's still a great event for the little ones and those just wanting some good clean Halloween fun. There are no chainsaws or scary clowns…but there is the Haunted Mansion.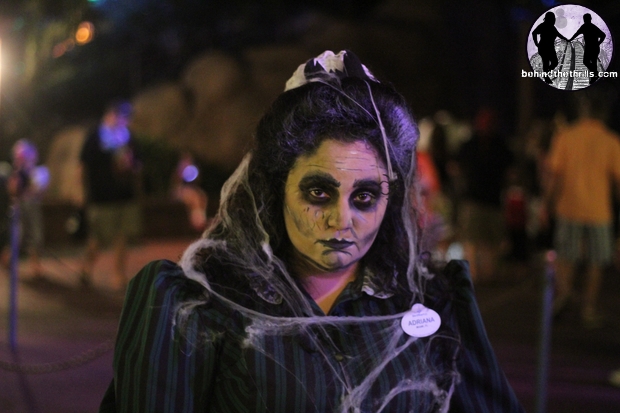 The Haunted Mansion is a creepy place to begin with. When you add Halloween to the mix, you get butlers and maids made to look even creepier than normal, and an odd glow all around the Gracey Mansion.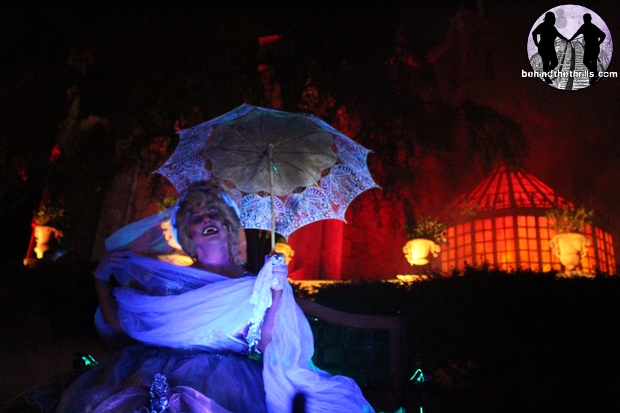 You also meet some very interesting people…or should we say characters. We ran in to Madame Renalda Dubois, who was taking a break after spinning around for hours in the ballroom.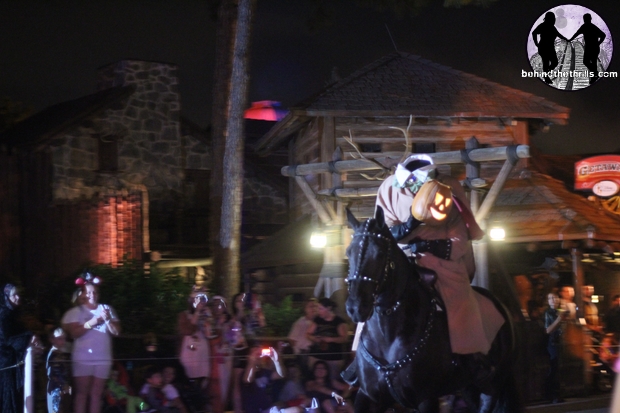 Also on patrol is the Legendary Headless Horseman of Sleepy Hollow. No one is quite sure why he lost his head, but you certainly don't want to be in his way or you might lose yours!

The Headless Horseman rides out about ten minutes before every parade to clear the path.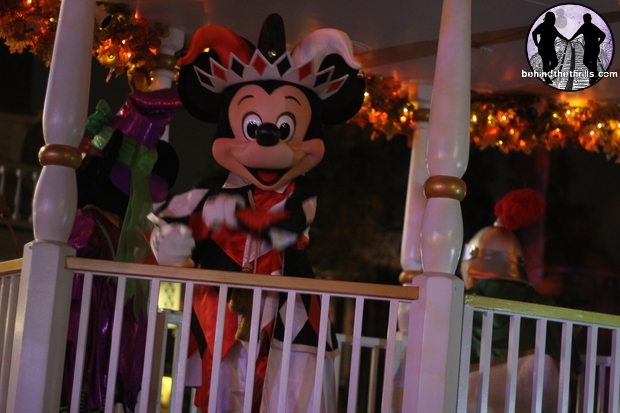 The Boo to You Parade features all of your favorite Disney characters, as well as some that you don't see very often. Mickey and the gang are all wearing Halloween Costumes, as well as handing out treats.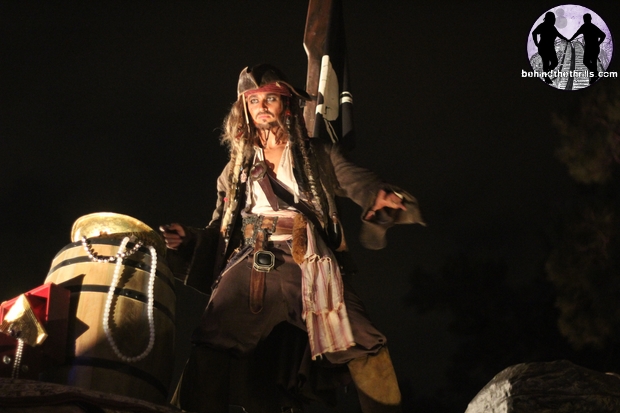 The absolute coolest thing in the parade is the inclusion of some of the characters from the attractions. Of course we get pirates, but we also get the entire crew from The Haunted Mansion, including the hitchhiking ghosts. The whole thing is wrapped up with some villains who get down and silly.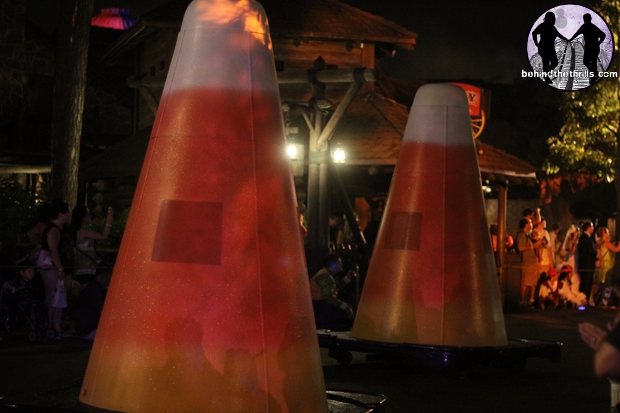 It wouldn't be Halloween without candy…and they have a bunch of it as rolling candy corns xome bobbling by.
Check out the full parade: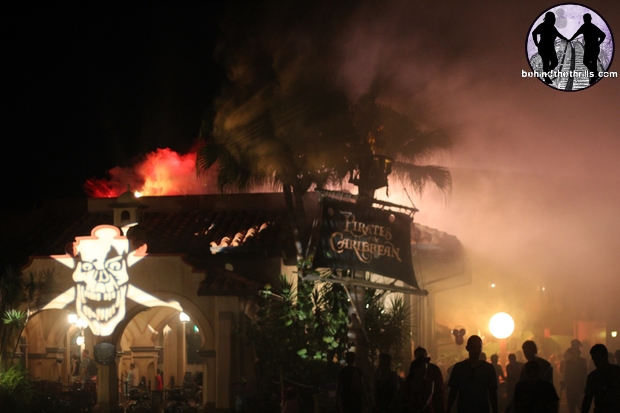 All of your favorite attractions are open as well, but because everyone isb hunting for candy or watching shows, the wait times are usually at a minimum. Of course the best time to ride is during fireworks, but you miss some really spectacular spooky fireworks.

Check out even more from Mickey's Not so Scary Halloween Party.
For more information about Mickey's Not So Scary Halloween Party, visit the official website by clicking here!