In 2010, Busch Gardens Tampa made you go "Alone" through a house that was in your face and loud in an upcharge experience. This year the park is taking guests through a journey of psychological terror with their all new haunted upcharge experience, The Experiment. Instead of screaming in your face, The Experiment takes a different approach, and gets under your skin by testing just how far you will go to face your fears and how much you can take before you reach your breaking point. What's your breaking point?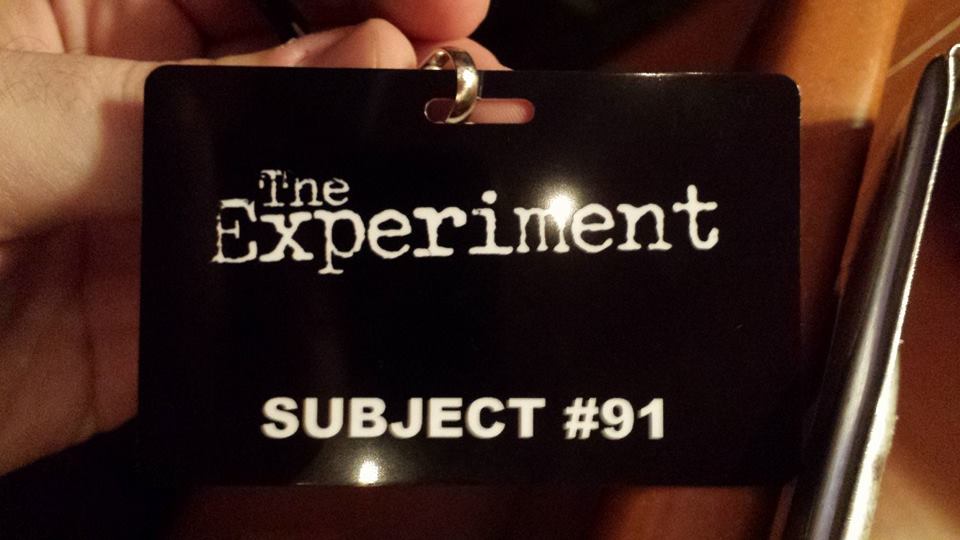 Please note, this brief and relatively spoiler free review was done by a reader who paid for the experience. No member of the Behind The Thrills Staff took part of the Experiment.
The Experiment presents a quandary for Haunt fans. How far will you go to test your limits and face your fears? The Experiment is an upcharge house, meaning that it's not included with the price of admission of an event that you already have to pay to get into. And so begins the first test…will you pay to face your fear?
Like Alone before it, The Experiment is an intimate experience. You can take up to three people with you (for a fee), but once you're in, you are the only guests in the house. The experience is set up very much like a doctors office, or research center. In fact you are given "subject numbers". The actors record your experience on clipboards, not letting you see what is written down. You have a series of tests performed on you such as sight and hearing tests. You are face to face with perfect strangers in a very eerie environment. You are then put through a series of tests to measure your squeamishness. You do things like inject "bleach" into the skin of another test subject (no, you really don't inject anything but it is done through some very convincing effects), put your hands in a blind box full of roaches to find a key. Then of course there's the snakes. Yes…real live snakes.
The ending has a very "Saw" like ending with you searching for a button in a very nasty bathroom..just like the original Saw film. After that, things go horribly wrong.
Overall the experience was very similar to the Alone house. It was very in your face, and very intimate. If things like snakes and bugs scare you, then this is most likely not for you. Busch Gardens tries to push the limits of terror and what they can do, and it's an effective test.
So what exactly happens? Well, we can only tell you that if you want to see how terrifying it really is, you'll have to book your own Experiment to see what happens and how far you are willing to go.
For more information about The Experiment, including how to book your own experience, visit the official website by clicking here!
Thoughts and pictures were given by James Leavor, an avid haunt fan and Level 9 Adventurer. James enjoys haunt season, fine foods, and wrestling dragons in his underwear. Why he let's dragons wear his underwear is another story for another time.