This Friday, September 27th, Halloween Haunt will unleash more than 450 monsters. Kings Dominion's Halloween Haunt will be entering it's 13th season this coming Friday. This year's event features two brand new mazes, and a brand new live show, totaling the park in at 10 haunted mazes, 6 scare zones, 5 live shows, and more than 20 thrill rides.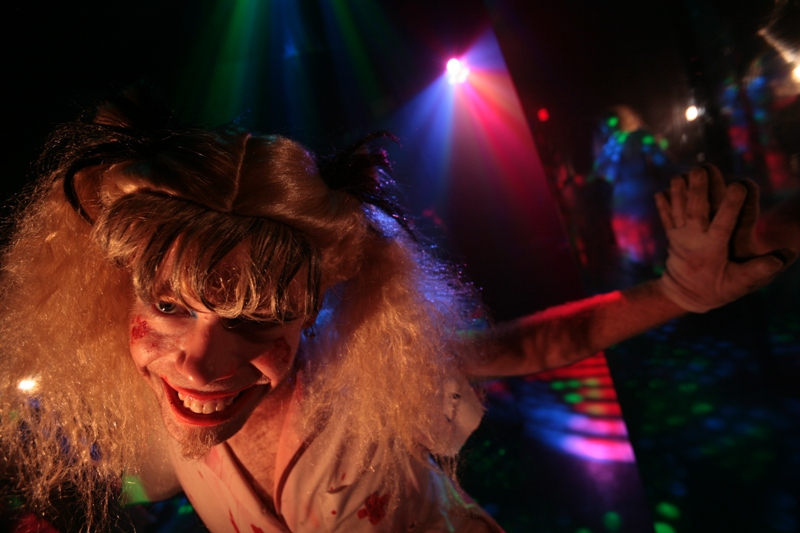 Opening night of the event will feature a Monster Bash Block Party. At the Monster Bash Block Party, guests are encouraged to dress up and join the 450 monsters. There will also be a live DJ from Q94's Jackson, plus a funnel cake eating contest, screaming competition, prizes, and more! You aren't going to want to miss the fun and festivities on Friday.
"This year, there's more to fear than ever before for Halloween Haunt," said Kings Dominion Vice President and General Manager Pat Jones. "We're excited to open two new mazes along with a new live show this year and I promise our guests that Kings Dominion is the place to be for the region's best Halloween scare."
It looks like Kings Dominion is going the same route as their sister park Knott's Berry Farm by offering a lot to see and do. Based on how much there is to see and do, this makes Halloween Haunt an event that you'll need to do over the course of a few nights to see and do everything. But that's not a bad thing! Going multiple nights gives you the opportunity to not only see everything but to go back and see what you love the most.
This year's maze line up includes:
Miner's Revenge (NEW)
Zombie High (NEW)
Blue Ridge Bloodbath
Doll Factory
No Vacancy
Club Blood
Medieval Macabre
Outbreak: The Evolution
Cornstalkers
Slaughter House
This year's scare zone line up includes:
Cleaver Brothers Carnival
Necropolis
Feary Tales
Primevil: The Kuru Curse
Ironworx
The Lair
This year's show line up includes:
Blood Drums
Overlord's Resurrection
Edge of Darkness
Uprising
Haunted House 3D
For more information about Kings Dominion or to purchase tickets, click here to visit the official website.
Get social with us!
Follow us on Twitter @BehindThrills and like us on Facebook @BehindThrills.