Howl O Scream at Busch Gardens Williamsburg has taken the traditional scare zones of their past and added a good sprinkling of gore and atmosphere with the all new Terror-Tories making their debut on Friday the 13th at Busch Gardens Williamsburg. The event this year is kicking off several new experiences that takes the traditionally family part of Halloween at Busch Gardens Williamsburg and bites it in the neck.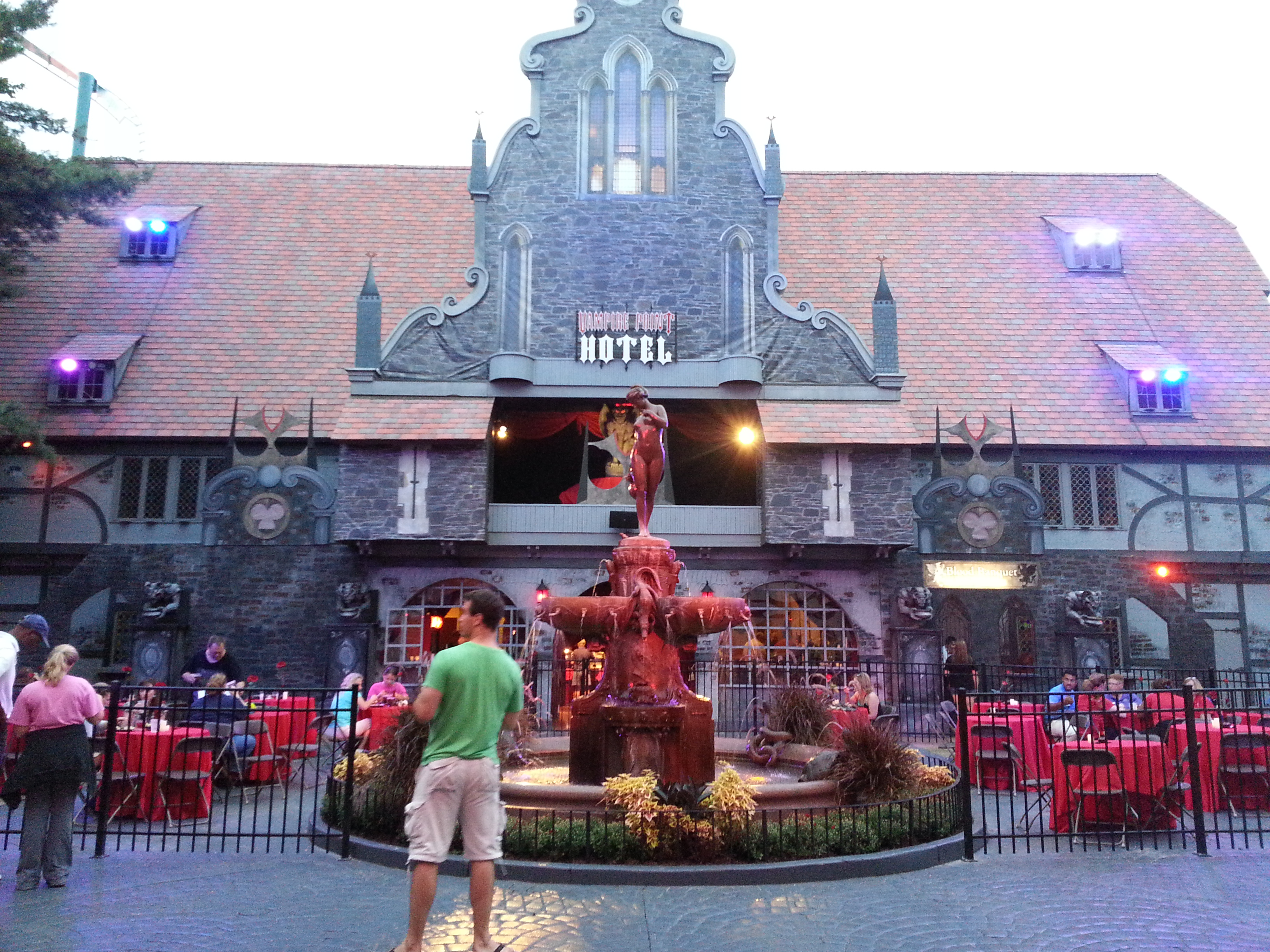 This year at Busch Gardens Williamsburg there are several new dining options, as well as scare options for Howl O Scream that are decidedly more adult in nature than they have been in the past. The all new Terror Tories take their traditional scare zones and amp things up with darker elements and a more savage, and sometimes gorier feel to things.
Here are a few highlights:
Ripper Row-Jack the Ripper roams the streets filled with characters in costume. Sometimes it's obvious who the bad guys are, other times it's not and you'll get caught off guard.
Demon Street-Paris is burning. Lots of fire, not a lot of smoke. The atmosphere felt like a huge party, though it would have been great to dance in the streets while "ash" fell on your head. This is going to be one to watch as the bugs get worked out
Vampire Point-Vampires are those creatures that no matter what you do to them, they always seem cool…as long as they don't sparkle. This is definitely one of the bloodiest areas, good with some gore.
Ports of Skull-Finally pirates done right! These aren't singing and friendly pirates, these are the guys that you don't want to turn your back on! They are the scurge of the seas, and now of Busch Gardens.
The areas were filled out very nicely, and as the event goes on, the areas will have even more details that bring everything to life.
The new house Cut Throat Cove takes over right from the Terror-Tory and bleeds into it nicely.  The house seems endless with lots of great new scares, and great scenery. With the accompanying area, it brings the whole story of Pirates laying siege to a town to life.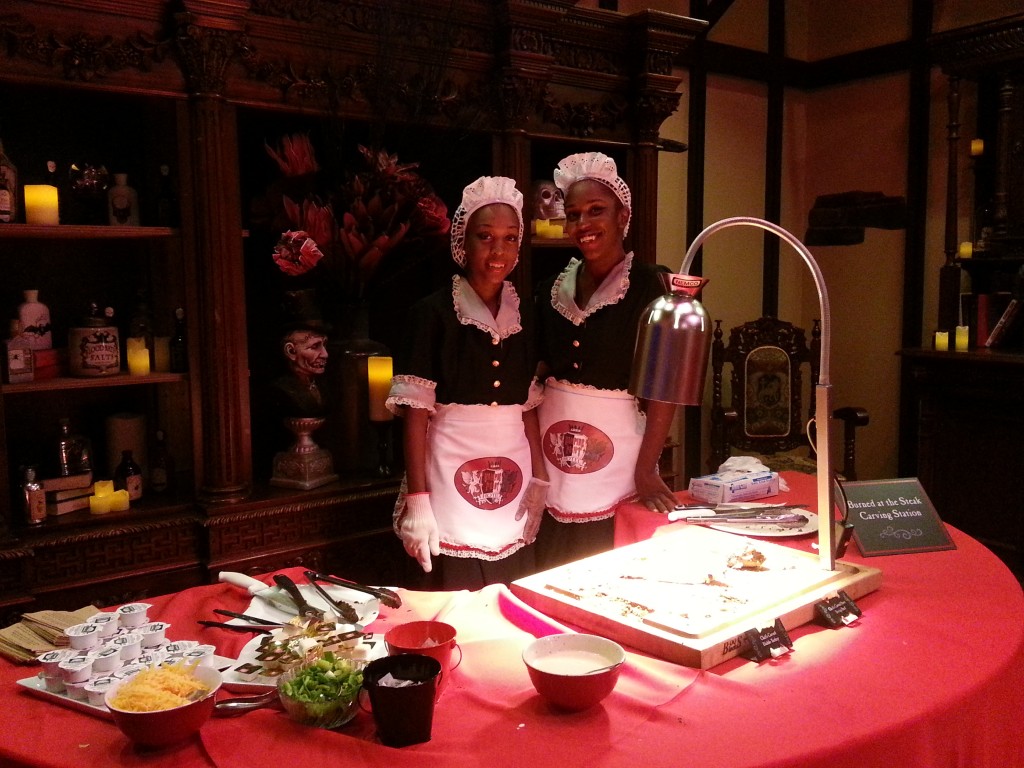 The other new features this year are the new dining areas. We were able to sample the all new Blood Banquet at the "Vampire Point Hotel". It was an all you can eat buffet style meal that was what you would expect from the three time "Best Food Destination" award winner, but it was the atmosphere that gave this experience what it needed. The Slaughtered Lamb (guess that movie reference!) Stew was to die for though. We don't want to give too much away with this experience, but it's something you just need to try for yourself. It's completely interactive and you may want to watch your neck.
Check out even more pictures from Howl O Scream at Busch Gardens Williamsburg

Can't view the slideshow? Click here to see all the picture goodness!
For the past three years it seems that Busch Gardens Williamsburg has pushed the envelope more and more. This year the alcohol flows a little more than in the past, and that's an absolute good thing. The screams come more frequent, and it creates a true party atmosphere, especially with the Pirates..after all, we all know why the rum's gone. The biggest problem with Howl O Scream, isn't really a fault of the park. It's the families. Every year they try to juggle the family friendly programs during the day, and make things a completely different experience at night. Most of the parents, however, don't get the hint and are seen dragging their screaming kids through the park. Howl O Scream is going after more horror than creeps, and it's going to be hindered by the fact that they are a great family park during the day. Unfortunately, you can't be both a family park that doesn't close and an amazing horror destination. Still, the scares are there, and so is the atmosFEAR. One of our favorite things were the hanging pumpkins in Scotland. The smell of melting pumpkins and wax was everywhere. With a truly haunting atmosphere, it's great to see Howl O Scream stepping things up for their 15th year.
Stay tuned all this week as haunt season kicks it into high gear! Follow along on Twitter @BehindThrills for the latest updates!
For more information about Howl O Scream at Busch Gardens Williamsburg, visit the official website by clicking here!
This article was submitted by Tiffany Hines of Norfolk, VA. Tiffany is a soccer mom by day and super haunt freak by night!