Every year Knott's Scary Farm hosts its Scare School events. For an entire week, the cast and crews for each maze show up and get some one on one time with their new homes for the Haunt season. It gives the talent a chance to not only preview their maze but learn more about their characters as well as work with other monsters on setting up scares. On Tuesday night we attended the preview for two upcoming brand new mazes for the 2013 season. Dominion of the Damned and Black Magic. While we can't share too many details about what Is in each maze (with the exception of a few goodies), we can say that both have exceeded our expectations and we will go into detail a little bit later.
Check out our video coverage with video from inside both mazes.
[youtube=http://www.youtube.com/watch?v=G9YhKA6AJ5k&feature=c4-overview&list=UUPRJMG-WJdS3Tq6B2pGChBQ]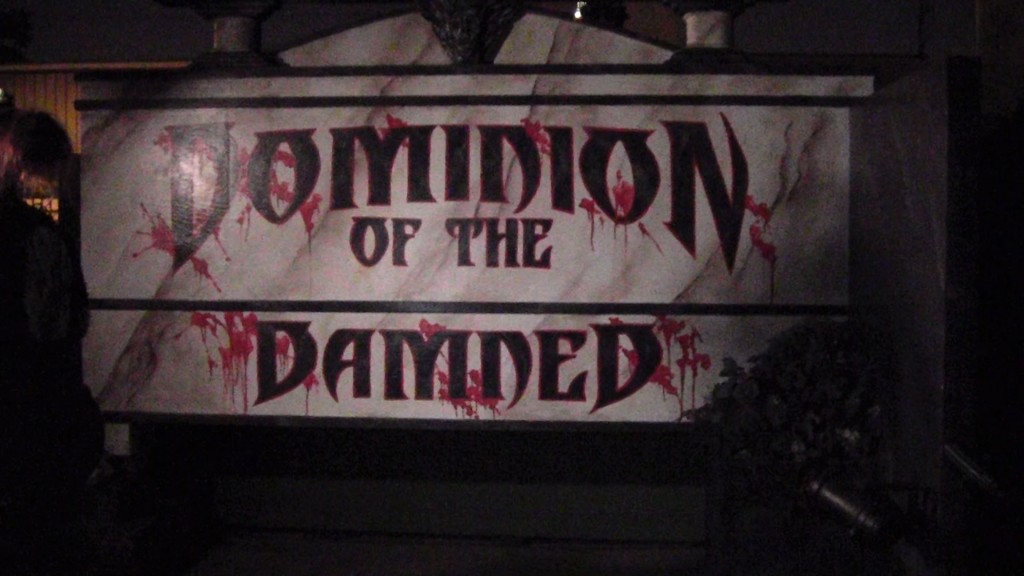 The first maze of the night was Dominion of the Damned, the sequel to last year's popular reboot of the historic maze 'Dominion of the Dead'. This maze is a bit tougher for the talent at haunt because this maze showcases the talent more than any other. So they really have to be on their A-game. They were fantastic during our walk-through, very in your face, and very creepy just as it should be.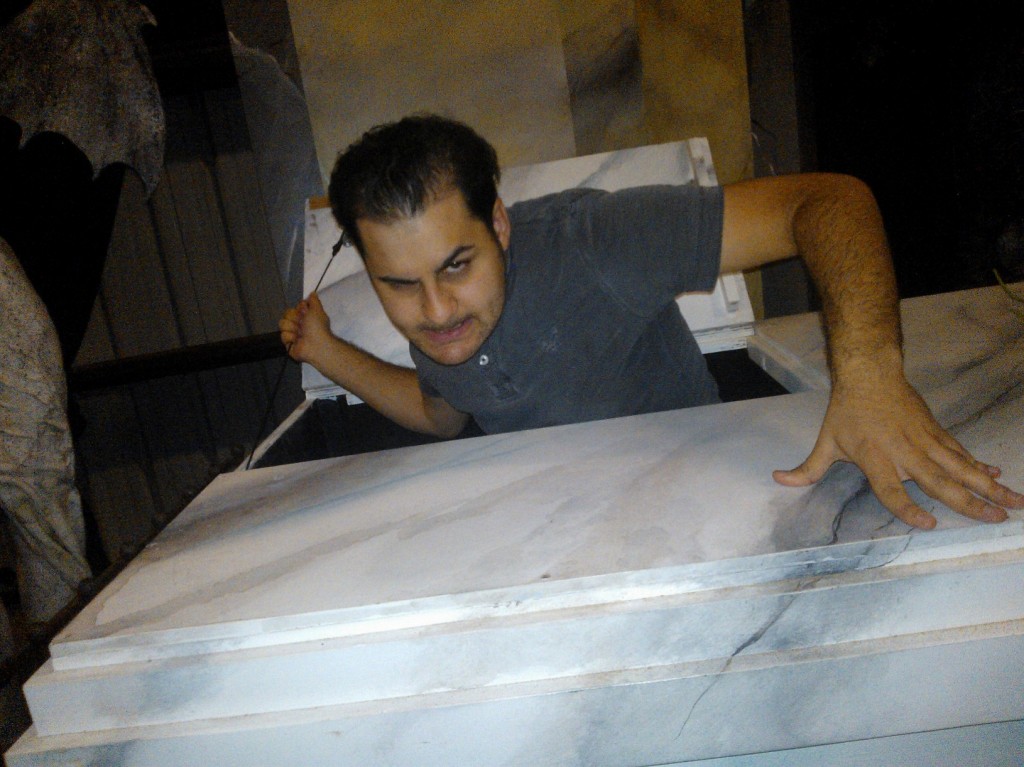 As for the maze itself, without spoiling too much I can say that there are many similarities between Damned and Dead as well as many brand new things as well. Overall the changes ended up greatly improving the maze for me personally. Check it out for yourself when haunt opens.
The 2nd maze of the night was Black Magic, one of this years most anticipated mazes designed by Haunt vet. Daniel Miller. This maze asks a big what-if question. What if Houdini was more than just a magician, what if he was involved with the occult and after his passing came back to haunt the Faux theater. A very cool and original concept that was executed in a wonderful way, with a sprinkle of inspiration from the popular video game series Bioshock, giving this maze a very unique feeling.
This maze is doing some amazing things involving magic and talent. There is a room dedicated to actors who perform magic tricks live inside the maze. There is a spectacular 'magic' teleportation scene as well as some BIG surprises is the last portions of the maze that Haunt fans will enjoy. Certainly caught us off guard.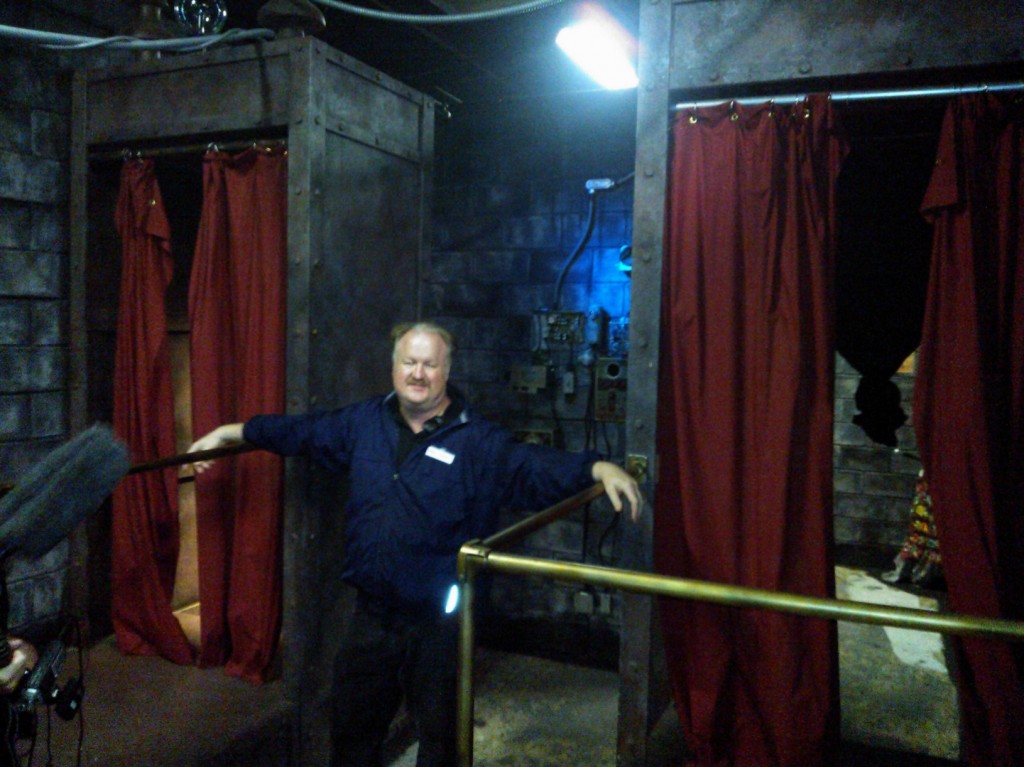 Houdini's Prop Room.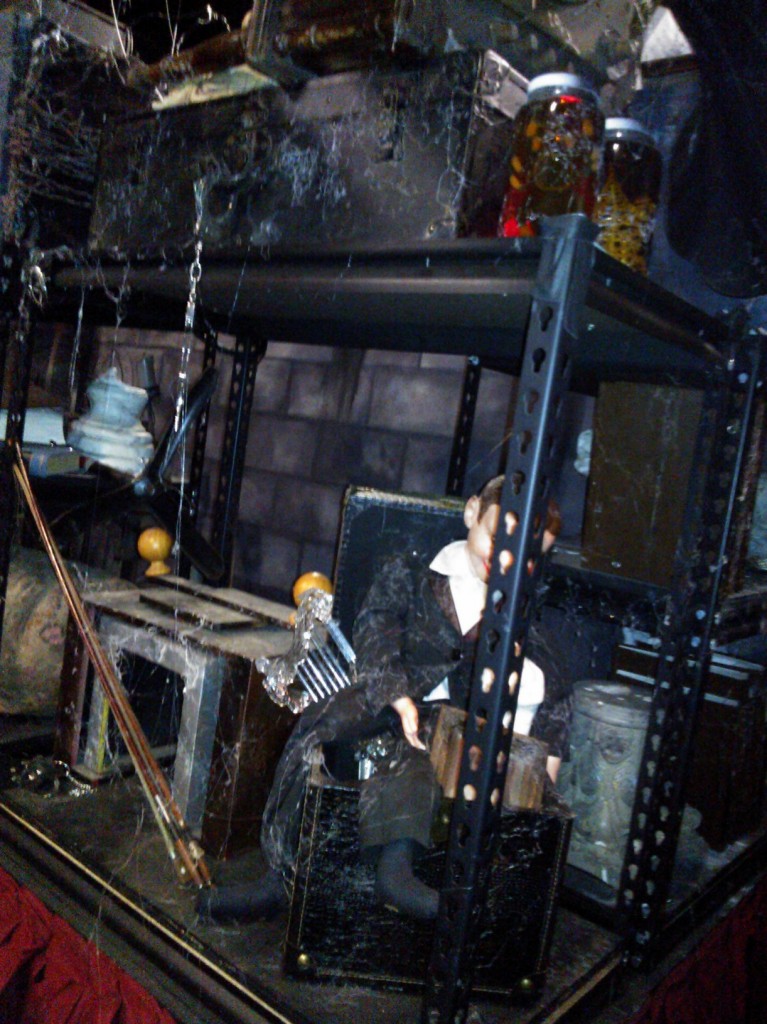 "Backstage"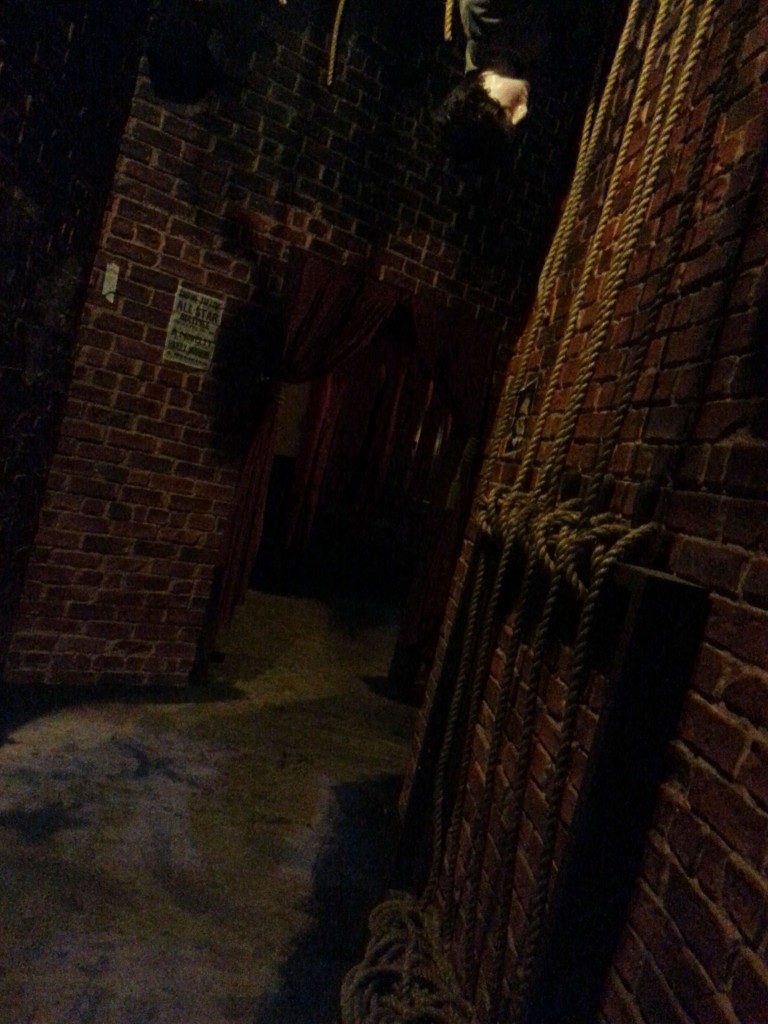 Both mazes are welcome additions to the haunt family.
If that wasn't enough, this week's episode of BTTWeekly takes you inside Scare School even more and gives you an idea of what it takes to bring the monsters to life!

Check out even more pics from Scare School!

Thanks for checking us out and be sure to follow us on twitter @BehindThrills and Knott's @Knotts
Halloween Haunt at Knott's Berry Farm starts September 26, 2013.
For more information on Haunt at Knott's Scary Farm, including tickets, visit the official website by clicking here!