It's amazing how much Universal Orlando still has under construction, even after completing huge projects like Springfield and Transformers. The Wizarding World of Harry Potter:Diagon Alley is still under construction, but Cabana Bay Beach continues to grow by leaps and bounds. We take a look at all the new construction happening, plus all the gory Horror Nights goodness coming in less than two weeks!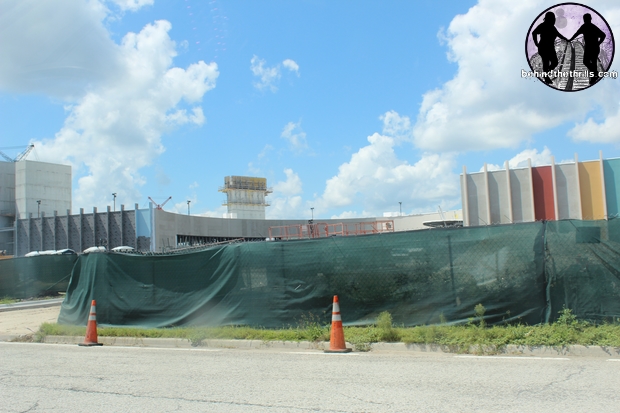 What was once an empty wasteland of dirt hills now has the makings of a hotel! Cabana Bay Beach is moving along at lightning speed, and you can start to see some of the many features forming over the construction fence. The family suites will be the first to open next year, and will include a huge pool with a massive dive tower that you can see in the center. You can also see what appaers to be the main entrance and lobby forming.
In CityWalk, Pastamore and Latin Quarter both are undergoing major renovations. Rumors are swirling, but nothing solid has been confirmed just yet. Many rumors have more seating, and a newer menu coming to both.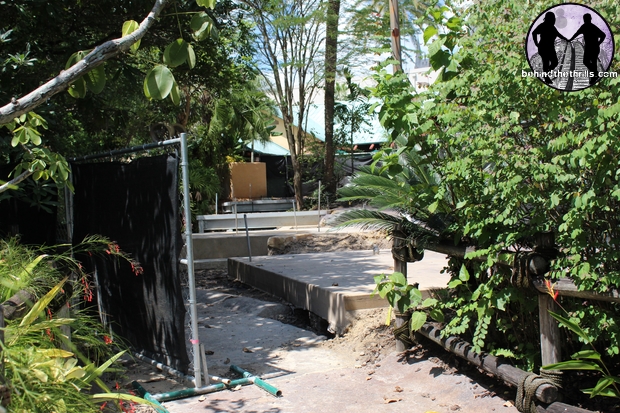 Jurassic Park work continues, as rumored games are installed. The games will be just one step of a whole new expansion rumored to be coming in 2015. The gaming area is how the Simpsons expansion started, with just a few carnival style games going in, and eventually more work happening. This picture was taken from the queue area of Jurassic Park River Adventure.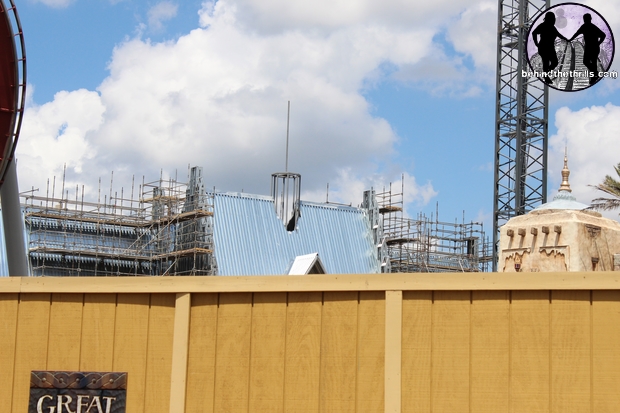 The Wizarding World of Harry Potter is moving along rather quickly, as the train station is taking steady shape. Many have spotted the Hogwarts Express trains on site, though they are in an area of the park that can not be seen by the public.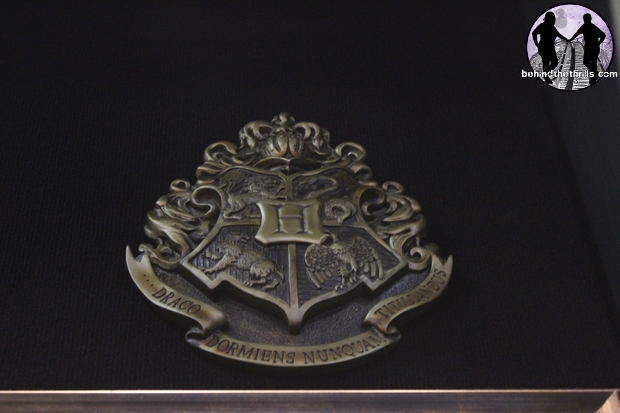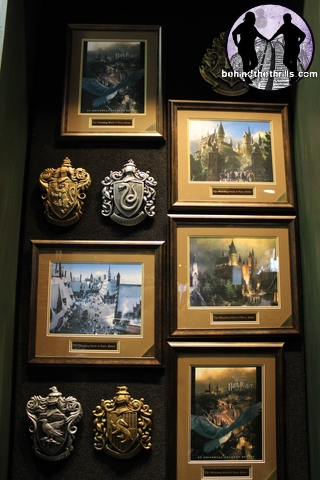 Speaking of Harry Potter, the Island Traders gift shop in the front of Islands of Adventure has an all new selection of Potter merchandise. Guests can now purchase framed concept art of the Original Wizarding World of Harry Potter, as well as huge gold and silver house crests. The four house crests, as well as the Hogwarts coat of arms is for sale at around $52 dollars a piece. The pieces are about a foot wide by about a foot and a half tall and are hopefully coming to our wall soon!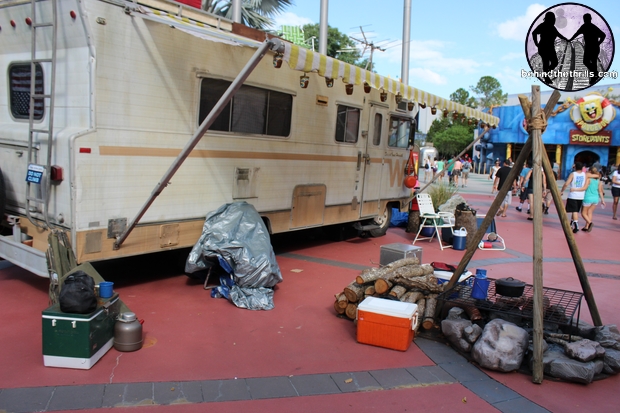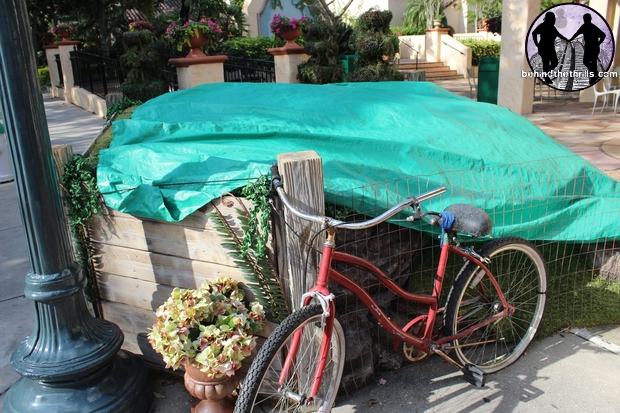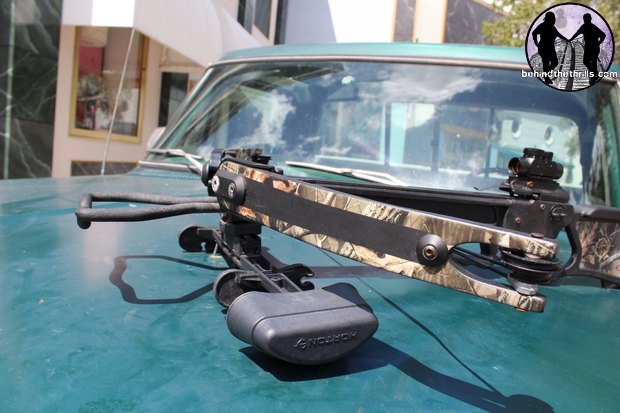 Walking Dead props continue to make their way to the streets, with a tank on the way very soon. The entire street experience will be Walking Dead this year, key episodes providing scare zone props this year.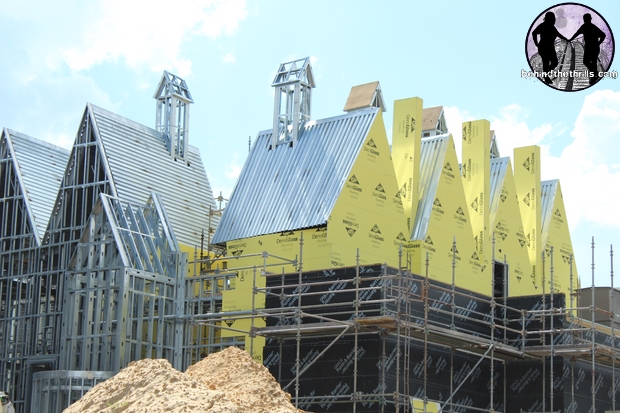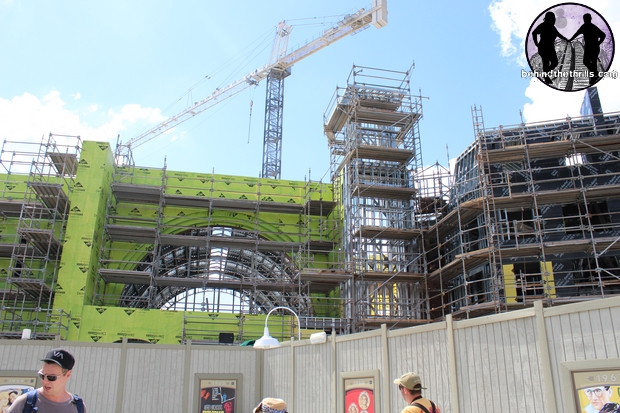 Diagon Alley isn't expected to open until 2014, but work is still going almost around the clock as the walls are completely up and windows are starting to take shape. The new area will feature a Gringott's ride, as well as new shopping, dining and a train station where you can board the Hogwarts Express at Platform 9 3/4 to go to Hogsmeade.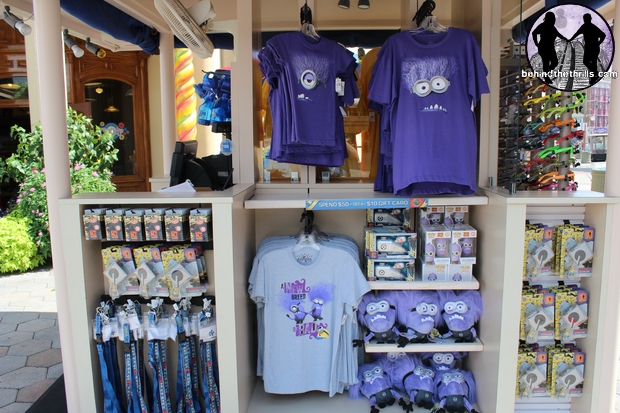 If you have seen Despicable Me 2, then you can become an evil Minion with all new Evil Minion Merchandise available at Universal Studios….or let me translate. "BAH..plbbbbbbbbbt!"
Take a walk through even more Walking Dead and construction in our video update!
Stay tuned as we bring you even more Halloween Horror Nights goodness later this week. We will be getting a sneak preview of the event, and will give you all the glimpses we see! Be sure to like us on Facebook.com/BehindThrills for all the latest!
For more pictures, view our slideshow below!

For more information about Halloween Horror Nights, or tickets to Universal Orlando, visit the official website by clicking here!