Evil will be taking root in just a few more nights at Universal Orlando. Halloween Horror Nights 23 will be kicking off on Friday, September 20th. With just a few more days until the start of the event, a strange package arrived on our doorstep this afternoon. Universal Orlando has been known to send gifts to select members of the media. Each year the gift ties into the event, so let's take a look at what's inside the package.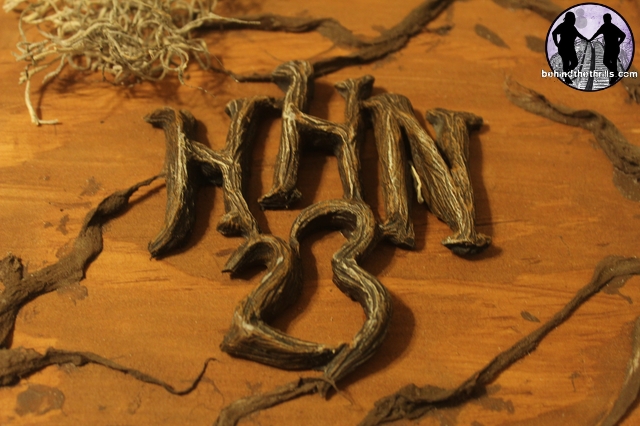 When we opened the FexEx box, we found another box with a note on it. The box looks like it came straight from the forest. It's covered in roots, moss, and even what looks like tree-bark shaped like "HHN 23". The box was locked with a padlock, but luckily, Universal Orlando also sent a key to open the box with.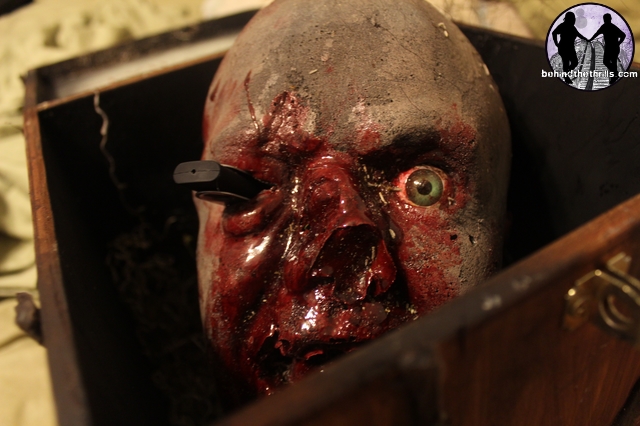 A HEAD! Universal Orlando sent us a severed head. Someone also took one of his eyeballs and replaced it with a USB drive. It looks like whoever this head belonged to also had their teeth and nose kicked in pretty good before they were decapitated.
Check out more photos of the Halloween Horror Nights 23 gift:

If you are unable to view the slideshow, click here.
Instead of doing an un-boxing video, we decided to something special this year. Check it out.. if you dare.
The USB drive had a lot of photos of Halloween Horror Nights 23. The gifts that Universal Orlando send the media always do a great job of building up anticipation for the event.
Check out some photos from this year's event:

If you are unable to view the slideshow, click here.
Although the event doesn't officially kick off until Friday, September 20th, be sure to follow along tonight as we will be tweeting live from Employee Preview. Click the links below to follow us!
Get social with us!
Follow us on Twitter @BehindThrills and like us on Facebook @BehindThrills.
Need to get tickets? Click the banner below to get your tickets today!