Universal Orlando announced that the Legendary Truth would be returning this year at Halloween Extreme back in May. The Legendary Truth was born in 2008 with investigations of Dr. Mary Agana, although the interactive games truly began in 2005. You were given pieces to investigate on the Halloween Horror Nights website and your goal was to put them all together. The website gave you a clue as to where in the park you needed to go and when you needed to be there. Universal's interactive in-park experiences have grown significantly to include online games. Horror Unearthed was a big ground breaker last year for Universal Orlando. They included  online games as well as in-park play through the use of an RFID card which tracked each player's status and was linked to their online account.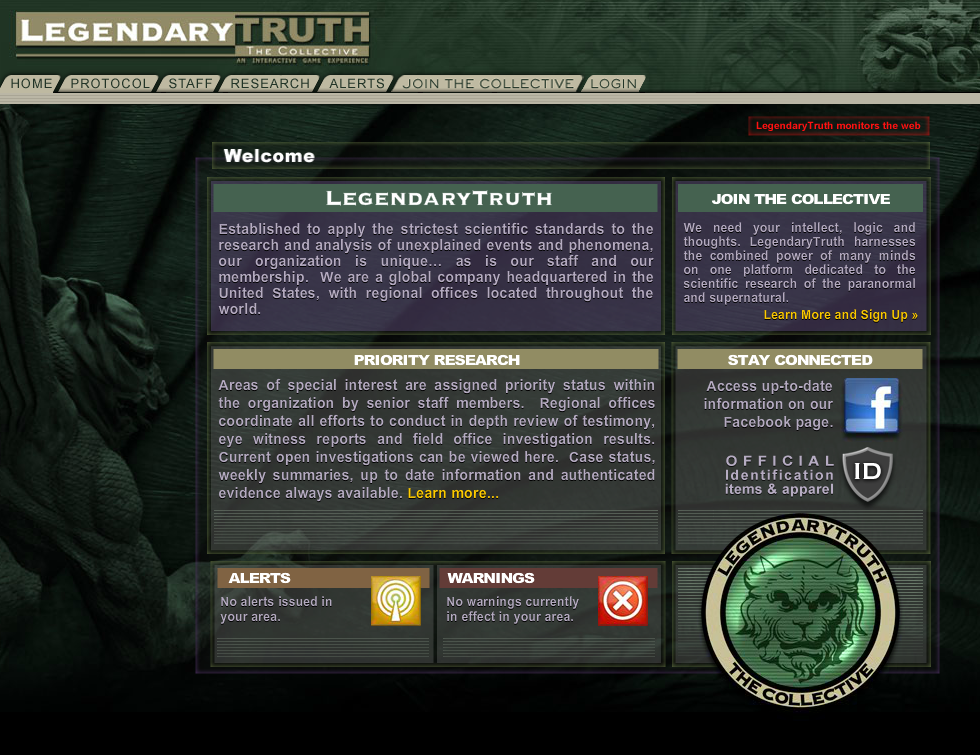 Earlier today, Legendary Truth issued an alert that stating that the Legendary Truth headquarters has been resorted. The Legendary Truth website is back up and running and they are getting ready for the games to begin.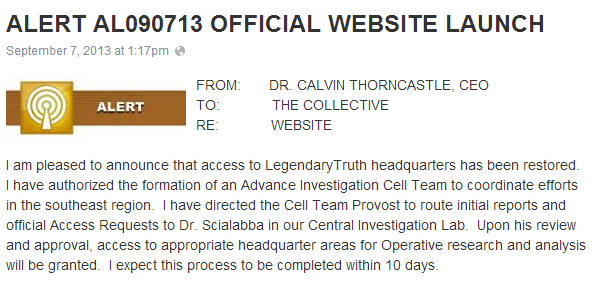 Now if you go to LegendaryTruth.com or HHN23Experience.com you are greeted with a really killer mission statement:
If you visit the Login page, you are able to log in, and scroll around the research areas as well as the investigations. There are no operatives as of yet. You are also given access to a mansion that looks like it is Legendary Truth Headquarters. There are seven levels to the mansion, four main levels and four sub-levels. There are seven Fridays (six and a half weeks) in this year's run of Halloween Horror Nights, so it appears that there will be a new level opening every week. What horrors will await us in the dark on every level, every week?
Horror Unearthed, last year's online game and interactive in park experience,  kicked off just a few hours before opening night of Halloween Horror Nights 22. This year, we expect the online portion to start within the next ten days (per the Legendary Truth Alert) and in park play to start within the first few nights of opening night. This year the park is advertising the in park experience, and including it for everyone who purchases the multi-night ticket,  Frequent Fear Pass. Of course, stay tuned as we will be keeping you up-t0-date on status changes of the Legendary Truth interactive experience.
If you haven't already registered for the Legenday Truth, you can register by visiting the official Legendary Truth website. It's free to register and only takes a few minutes of your time!
Get social with us!
Follow us on Twitter @BehindThrills and like us on Facebook @BehindThrills.
Need to get tickets? Click the banner below to get your tickets today!