Dollywood is right in the middle of their biggest expansion to date, with the opening of not only an all new on-site resort, but an all new family coaster. Firechaser Express is being billed as the nation's first dual launched, forward and backward launching family coaster. Today Dollywood released a full animated ride on the coaster, which gives an idea of not only the features on the coaster, but also a bit of the themeing.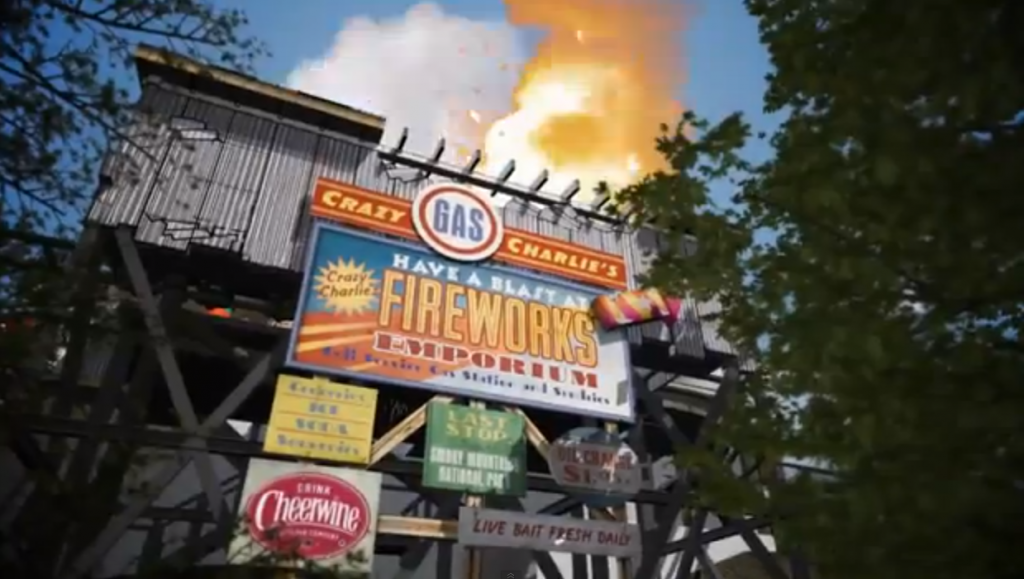 Firechaser Express is the second Gerstlauer coaster in the park, with the first being Mystery Mine. Like Mystery Mine, this Gerstlauer is expected to pack a punch. The coaster will be themed to the volunteer firefighters of the Smoky Mountains. The first launch will take riders right out of the station and through twists and turns. Then you climb to the top of the look out tower on the lift hill and rush back to action.
The final, and probably best looking moment is the rush into the Fireworks Emporium. The coaster gets blasted out of the fireworks area and back through some track and into the station.
The thing to note here is that the the fireworks emporium should feature some really big effects and pyro. It's one of the coolest features on Mystery Mine, and should work here as well.
Stay tuned for more about Firechaser Express, and be sure to follow us on Twitter @BehindThrills for the latest!
For more information about Firechaser Express, be sure to visit the official website by clicking here!