Disneyland is notorious for taking their classic attractions and putting a holiday spin on them. Space Mountain becomes Ghost Galaxy during Halloween, It's a Small World gets a Christmas make over, and of course Haunted Mansion merges Halloween and Christmas with Haunted Mansion Holiday, featuring the characters from A Nightmare Before Christmas. Now, according to MiceChat, another classic attraction is getting a holiday make over. .and this one may be more fun than the back side of water.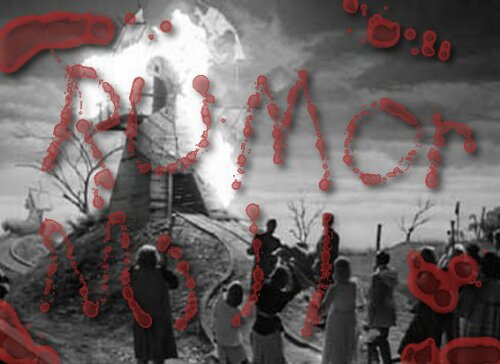 According to Disney super fansite,MiceChat the rumors are more than swirling that the Jungle Cruise, which takes guests to all of the jungles of the world and back again, will get a Christmas make over this year, and will be known as The Jingle Cruise.
Say what?
Out of all the unlikely scenarios, this one sounds so ridiculous, that it just might work. According to the rumors, the layover will have a very small budget and will take guests on a yuletide joy ride.
It will be very interesting to see if this rumor comes to fruition, and see what could become of it, simply because without a major rehab, there doesn't seem like a whole lot to do. Skippers in Santa hats, with boats decorated with Christmas lights cracking Christmas jungle jokes is about the limit. The other option is that it becomes a carolling cruise in which the skippers lead guests in a sing along of their favorite Christmas songs. And the third option, the entire ride is decked out in Christmas lights which dance to music or have jungle themes.  The only problem with that, the attraction becomes strictly a night time ride. With the amount of people the ride sees, that would not be a very likely option.
Keep in mind at this point Jingle Cruise is just a rumor, but it's a rumor that we should know more about soon, as it's scheduled to happen this year.
If it does come true, it will be one more attraction layover that Walt Disney World fans in Orlando will be jealous of. While Disneyland parks around the world get holiday layovers for many rides, the world's most visited theme park, Walt Disney World does not. Many west coast fans credit this to Disneyland having a more "local" market, while Walt Disney World has more international visitors. The argument is that international tourists do not want to see holiday layovers, qnd possibly missing out on original versions. This theory gets disproved year after year by those who flock to other destinations to see their holiday layovers. With another massive expansion at Universal Orlando underway, and many others rumored to be in the pipeline, it feels like only a matter of time before the Orlando Disney parks adopt the same holiday layovers. I for one know that it would be incentive enough to spring for a Disney annual pass myself.
Update 10-23
According to the official Disney Parks Blog, Jingle Cruise is happening. Even more, Jingle Cruise is happening at both Disneyland and Magic Kingdom in Florida. The attraction will feature Christmas decorations as the skippers get homesick for the holidays. Some decorations will be from home, others will be made in the jungle. The skippers will also be cracking yule tide jokes. There may also be a Christmas radio broadcast in the background. The attraction will open at both parks in the early part of November.
Stay tuned for more as we hear it, and for the latest, follow along with us on Twitter @behindthrills for the latest.
For more information about Disneyland , including tickets visit the official Disneyland website by clicking here!