Are you ready for some football? No? Then are you ready to hear the screams of cheerleaders as they maneuver some of the most terrifying houses that Busch Gardens Tampa's Howl O Scream has to offer? In what has become an annual sacrifice, Howl O Scream at Busch Gardens Tampa played host to the hordes of Tampa Bay Buccanneers Cheerleaders. Did they survive their meeting with The 13? Can you? You have one week left to find out.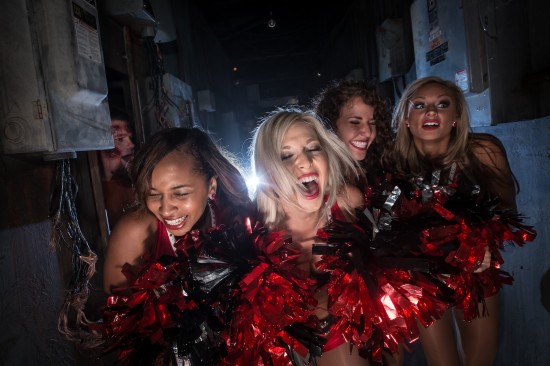 It's always fun to see those who normally don't attend events like Howl O Scream go through haunted houses. You never know just what you're going to see, and what will happen. Luckily for us there's video evidence of just what happens when you send a team of cheerleaders through a haunted house with huge…pom poms.

The amazing thing is that not one dropped their pom poms as they screamed their way through the houses! Check out even more pictures below as the Tampa Buccanneer Cheerleaders made their way through Howl O Scream.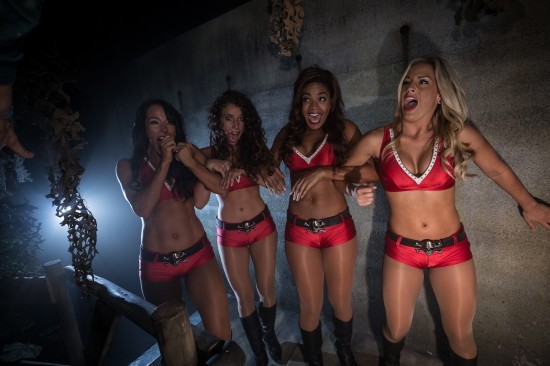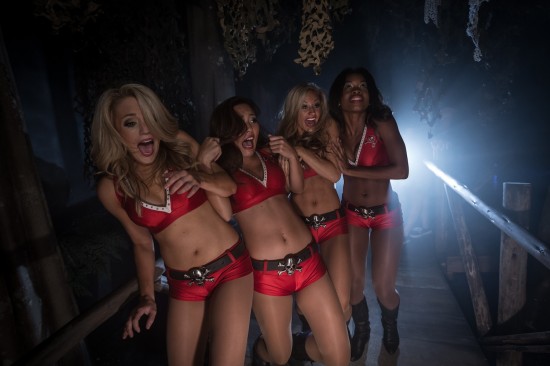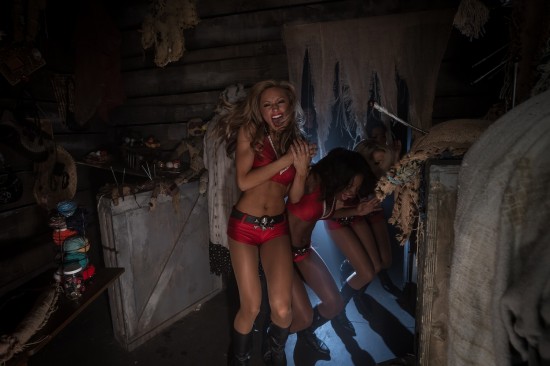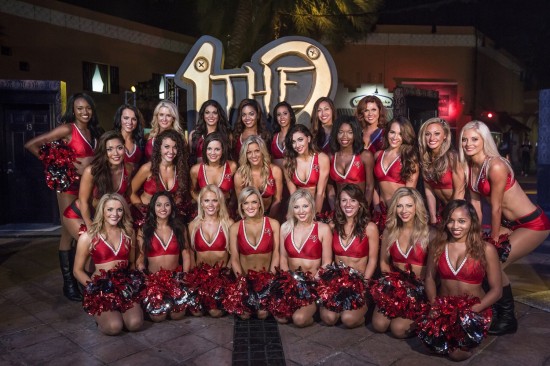 Howl O Scream wraps up haunt season next weekend, and will kick back in high gear Thursday night and wrap everything on Saturday October 26th. There is still time to not only book your tickets and face The 13, but also face the all new Experiment, the one of a kind upcharge house available only at Busch Gardens Tampa. This year Howl O Scream at Busch Gardens Tampa features two all new, non upcharge houses. Death Water Bayou has you meet the Voodoo Queen, while The Basement makes you face the Butcher and his mama.
Be sure to stay up to date on the latest Halloween happenings by following along with us on Twitter @BehindThrills.
For more information about Howl O Scream at Busch Gardens Tampa, including tickets, visit the official website by clicking here!