World if Warcraft has been a global phenomenon in the gaming world for a few years. Now Universal Studios, in partnership with Legendary Pictures is hoping that phenomenon spreads to the big screen, and beyond with the announcement that the long in development World of Warcraft movie will hit theaters December of 2015. With thr announcement of such a large property coming to theaters, many are speculating that Universal theme parks aren't far behind.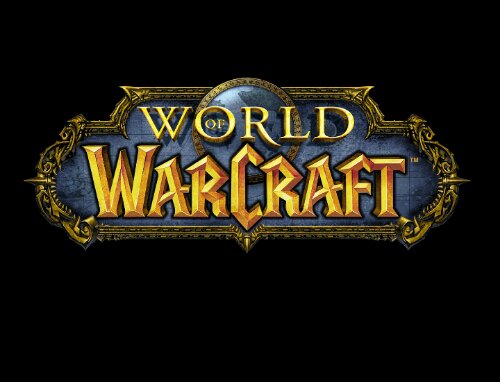 The hugely popular online game is coming to theaters on December 18th, 2015, according to Ain't it Cool News, and will be directed by Duncan Jones. There are no stars attached to the film, and cameras haven't even started rolling yet, but not only does the film have a release date, it also has theme park buzz. According to theme park news and rumor juggernaut, Screamscape, plans for a theme park attraction could already be on the table. After all, Universal and Legendary just signed a partnership that will bring not only films, but also theme park attractions to life.
Well before we start booking our vacations into the orc filled realms of Pandas and M-Night Mohawks, let's take a look at why this could and could not happen.
The biggest reason right off the back that this may not happen is the movie itself. While the excitement is building, it is still two years away. If the film does not make boatloads of box office gold, you can pretty much bet that Universal won't take the chance on theme park attractions.
On the other hand, video game to film adaptations are the final frontier. In the 90's there was an unsuccessful run for video game movies. There was also the same problem with superhero movies.  All it takes is one film to break that stigma, much like Spiderman did with comics. And why not? Most video games have elaborate storylines, and amazing actors attached anyway, why not take that jump from the consoles to big screen? There are several other video games making their way to the big screen as well, which should make the transition easier for WOW. Need for Speed hits theaters in 2014, while Assassins Creed breaks in 2015, and of course Halo makes it's debut as a web only tv show sometime very soon.
Video games are already starting to make their way into theme parks, with Angry Birds having a themed area at Kennedy Space Center. The horror genre saw Silent Hill, based mostly on the films, take root at both Universal Orlando and Hollywood's Halloween Horror Nights. This year Resident Evil is calling HHN Orlando home.
The other big problem is where in the world (of Warcraft) will they build it? The obvious choice is in Orlando, which is slated to get not only another Harry Potter area, but also a rumored Jurassic Park expansion, and a rumored Lord of the Rings section. While current areas could easily be rethemed, the options are getting less and less room to grow at the closed in Orlando parks.
Then of course there's the demographic. Areas like Harry Potter and Simpsons have a large appeal across generations and genders of people, not to mention international appeal. Would WoW have the same appeal? Video games are traditionally dominated by the 13-35 male market. Is that enough of an edge for Universal to dump hundreds of millions of dollars into something that may not work?
Regardless if the plans are out there or not, the one fact remains…Video Games are the next step in entertainment. We are going to see an influx of new movies, TV shows and more based on the current trend of video game titles. Whether or not they are huge successes and change the landscape of the entertainment industry, the way comic books did, remains to be seen, but it's going to be a fun ride regardless!
What game would you like to see turned into a theme park attraction most? Let us know in the comments below! Be sure to follow us on Twitter @BehindThrills for the latest info!
For more information about the current attractions at Universal Orlando, including tickets to the amazing Wizarding World of Harry Potter, visit the official website by clicking here!