SeaWorld is set to premier "AnimalVision" on Wednesday, November 13th at 1pm. If you've ever thought of swimming with Penguins and Turtles, SeaWorld is giving everyone the chance to do it – virtually from the comfort of their own home. This new interactive system will allow anyone near the internet to visit their website and view their webcams, which will stream live 24/7!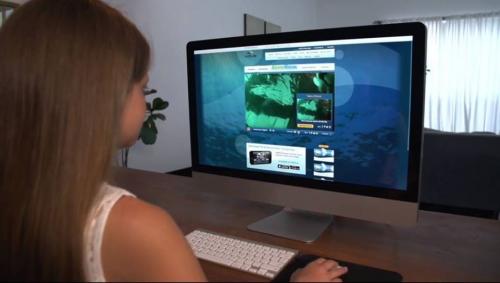 On AnimalVision, you can see Penguins at SeaWorld Orlando, Stingrays at SeaWorld San Antonio, and Turtles at SeaWorld San Diego. The webcams are already live, but tomorrow SeaWorld will be amping up the interactivity. Guests can submit photos of themselves on Twitter and Facebook using the hashtags #AnimalVision, #penguin or #turtle and then they can tune into http://AnimalVision.com and see their photo. Viewers from home will also be able to join in and ask questions during "ask the expert" sessions with animal trainers and zoologial staff.
SeaWorld may even be showcasing other animals in the future, so keep checking back to the Animal Vision website.
Be sure to visit http://AnimalVision.com tomorrow to see the premier of AnimalVision! You may even see our own photo tomorrow if you look for it!
Get social with us!
Follow us on Twitter @BehindThrills and like us on Facebook @BehindThrills.
Need to get tickets? Click the banner below to get your tickets today!