Busch Gardens Williamsburg has been teasing a new attraction for the past few weeks. Videos full of hints, clues and teases have been hitting the official BGW YouTube page for the past few weeks, hinting at something huge. The park announced today that it was something huge….colossal even! An all new attraction will bw making a splash in 2014.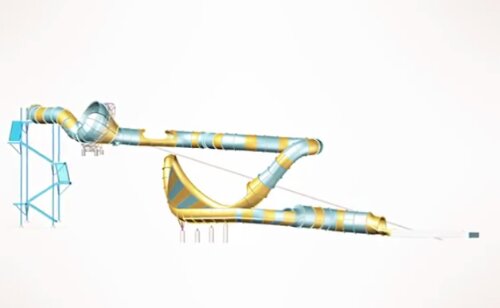 Colossal Curl will thrill families and guests next Spring at water Country USA. The new attraction takes two unique slides and combines them for one amazing new experience.
"Hanging ten will have a whole new meaning for Colossal Curl riders," said Larry Giles, vice president of engineering for Busch Gardens® and Water Country USA®. "There is nothing else like it in North America."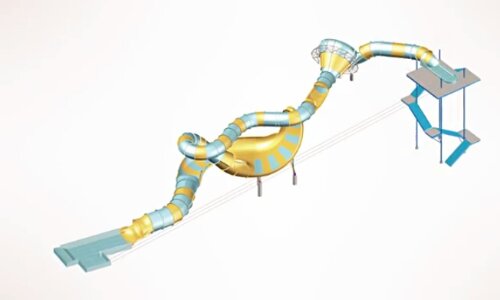 The new slide will combine a small tornado funnel that will get guests rocketing around the sides before making the drop and plunging through turns and up a near vertical wall.
Check out the announcement video below:
http://www.youtube.com/user/BuschGardensVA
The attraction will be located near the front of the park and will have a minimum height requirement of 48″ inches. The ride will use a clover shaped ride raft that will give up to 4 riders a thrill at a time.
Previously SeaWorld, Busch Garden's Parent Company, has opened Walhalla wave at Aquatica San Antonio which uses a near vertical wall, and Omaka Rocka at Aquatica Orlando which uses several tornado funnels. This is the first slide in North America to combine both.
The atrraction will open Spring of 2014 at Water Country USA.
Stay tuned for more updates, and be sure to follow us on Twitter @BehindThrills for the latest!
For more information about Colossal Curl, visit the official website by clicking here!