Every single Aquatica across the nation will be getting a new attraction for 2014. Aquatica Orlando has been teasing theirs as #NothingTaller across their social networks, stating the simple fact that it would be the tallest attraction of it's kind in Orlando – hence the name. Today, Aquatica Orlando confirmed the name of the attraction that will be coming to the park in 2014, but they haven't said much else about the ride.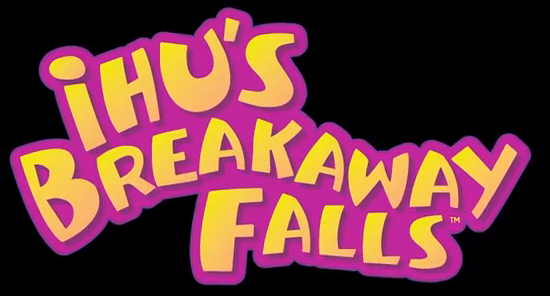 Coming to Aquatica Orlando in 2014 is Ihu's Breakaway Falls! Standing at 105′ feet tall, it will be the tallest multi slude platform in Orlando. Aquatica has also confirmed that the attraction will be considered a "watery free fall" slide. It will not only be the tallest, but it will be the steepest and only multi-slide ride of it's kind in Orlando. It's named after Ihu, one of the park's animal mascots. Ihu Is the little gecko that is featured on merchandise, logos and signs.
Aquatica also released another teaser along with the video to get fans excited about Ihu's Breakaway Falls.
As of now, there doesn't seem to be an animal attraction associated with this attraction. Aquatica San Antonio will open an all new Aviary which will let guests swim or walk through with hundreds of birds. Aquatica San Diego will open Tamata Racers, a multi person speed slide.
Stay tuned for more information about #NothingTaller (Ihu's Breakaway Falls) coming to Aquatica Orlando in 2014. Be sure to join the conversation on Twitter by adding the hashtag #NothingTaller to your tweets!
Get social with us!
Follow us on Twitter @BehindThrills and like us on Facebook @BehindThrills.
Need to get tickets? Click the banner below to get your tickets today!