Who would win in a race? The fastest NFL linemen, or nature's own speed demon, the Cheetah? Busch Gardens Tampa and National Geographic is putting that question to the test in their all new special, Man vs. Cheetah. The special was filmed on location, in front of guests, as the NFL stars sprinted around with the Cheetahs. But who exactly won?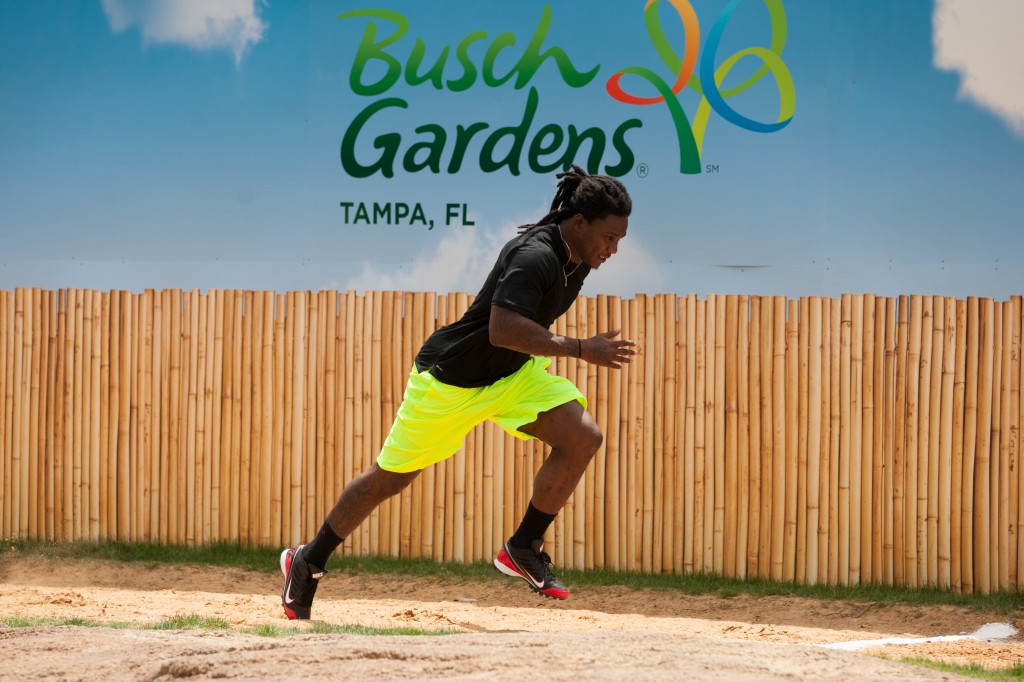 Running back Chris Johnson of the Tennessee Titans and Chicago Bears' wide receiver Devin Hester raced two of Busch Gardens' fastest cheetahs, Jenna and Nave in a specially built area in the park's Cheetah Run exhibit. Cheetah Run is a natural habitat where the Cheetahs can run, play and be observed by park guests. It's right next to the park's newest speed machine, Cheetah Hunt.  The specially built wall allowed both the football players, and the cheetahs to run next to each other safely.
Check out the promo:
Personally, our money is on the Cheetah, who can reach top speeds of around 66mph in the wild. Although, a NFL running back in his natural habitat might be able to reach some impressive speeds.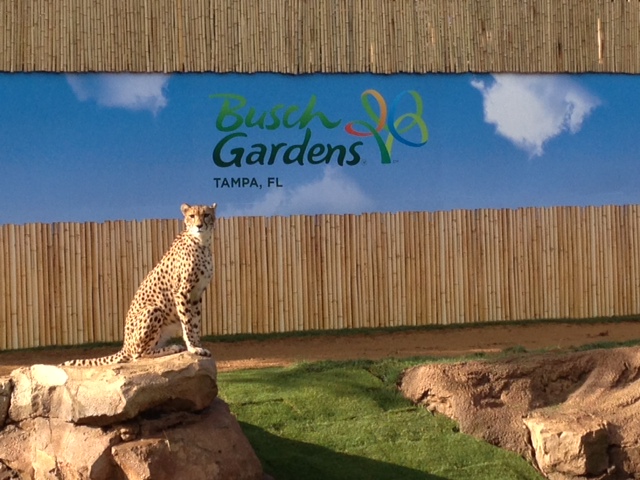 Cheetah Fun Facts:
While cheetah's have been clocked in the wild at speeds up to 66mph, they can only run for short distances.
Cheetahs are smaller and lighter than most big cats
A cheetah cannot climb trees
Cheetahs hunt during the day, unlike most other big cats. They can spot prey from tremendous distances
Cheetahs do not roar. They can purr, and growl…but when it comes to a roar they can't. They chirp, like a bird.
Additional programming to air during Nat Geo WILD's Big Cat Week includes Betty White in "Betty White Goes Wild!," National Geographic Explorers-in-Residence and renowned filmmakers Beverly & Dereck Joubert's film, "Game of Lions," and big cat wrangler Boone Smith hosts, "Cougar v. Wolf."  Additional premieres include, "Killer Queen," "Super Cat," "Swamp Lions," "Cat Wars," "The Last Lions," "Built for Kill: Lions," "Tiger Dynasty," "Lion Army," "Cheetah: Fatal Instinct" and "Lion Battle Zone." For more information on Big Cat Week, visitwww.natgeowild.com/bigcatweek.
For more information about the cheetahs at Busch Gardens Tampa, visit the official website by clicking here!