Fans were encouraged to send in their pictures of their best Penguin impressions as SeaWorld got ready to kick off their newest interactive feature on Wednesday, Animal Vision. Animal Vision gets guests closer to the animals they know and love at all three SeaWorld parks by actually putting them in the tanks and habitats of the exhibits. To mark the occasion, a diver was placed in the freezing 30 degree water of Antarctica with an iPad loaded with pictures that guests submitted to send them virtually swimming with the penguins!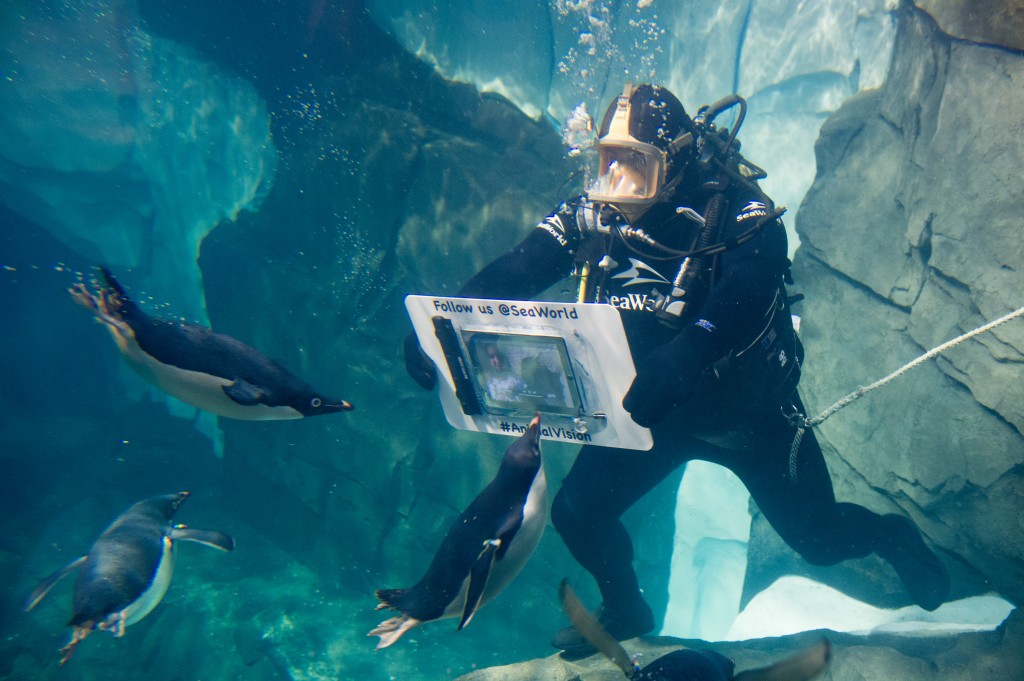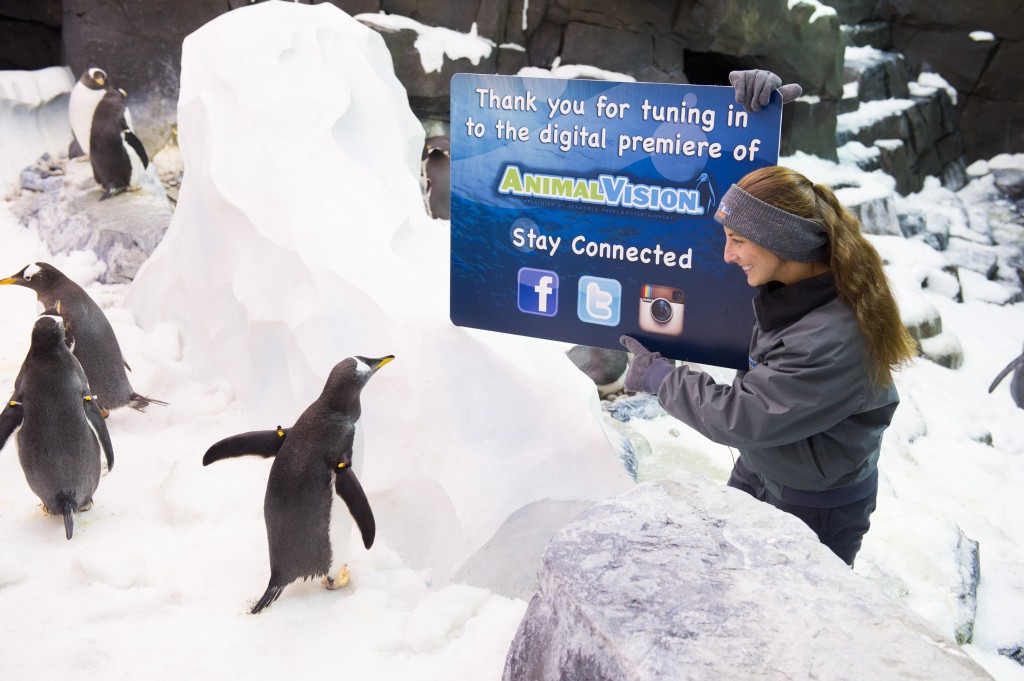 Penguins are naturally curious creatures, so it was no surprise that they got more time in the spotlight than the actual pictures did! The all new Animal Vision website (click here) let's guests not only see different habitats at SeaWorld but it also gives you the chance to learn all about the animals, play games and find out about conservation efforts that SeaWorld is doing to help protect the natural habitats of the animals.
 The new platform features:
Video web portal designed to be viewed from any computer, smartphone or tablet
The ability to take, share and save photos of their favorite video moment
Live Twitter feeds share comments with other AnimalVision viewers and interactive "ask the experts" sessions with animal trainers and zoological staff
Education and conservation information and facts about each featured species
Downloadable games
Additional animal species will be showcased in the near future
Check out this video of the premiere of Animal Vision:

More animals will be eventually showcased as SeaWorld expands the program. It's yet another way that SeaWorld has been bringing you closer to the animals that you normally wouldn't see or even know about for the past 50 years.
Stay tuned for more from SeaWorld in the future. Be sure to follow along on Twitter @BehindThrills for the latest!
For more information about Animal Vision at SeaWorld, visit the official website by clicking here!