A new attraction at Aquatica Antonio at SeaWorld is about to take flight when the park unveils it's all new attraction in 2014. Guests will be able to walk along "New Shores" as they enter a world full of feathered friends, all while enjoying the crisp cool waters of Aquatica. So, what exactly is "nesting" at Aquatica San Antonio? Birds of a feather flock together, and they're getting ready to make the park go to the birds! Okay, enough of the bird puns. Aquatica San Antonio will meet the wonder of the sea, with the wonder of the air when they open an all new aviary next Memorial Day weekend. Only, in true SeaWorld fashion, it's not your typical bird cage.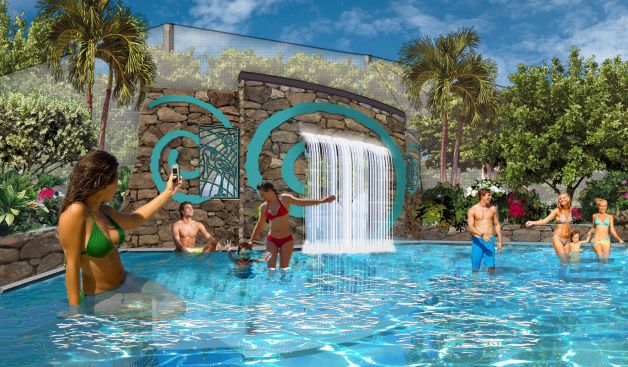 The all new attraction, the first new attraction at Aquatica San Antonio since it opened in 2012, will feature a free flight aviary where guests can experience the wonder of birds in flight. It will feature over 300 different birds, some of them endangered, and all of them free to roam, fly and land wherever they please.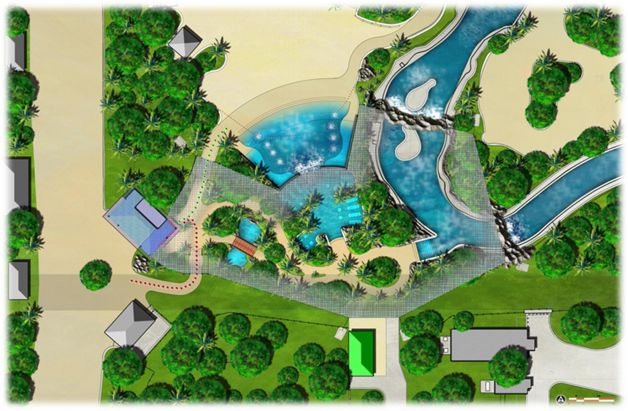 Guests will be able to walk, or swim through the new attraction, which will connect with the current lazy river. They will be able to float through the enclosed aviary as hundreds of birds swim, fly and sing all around you.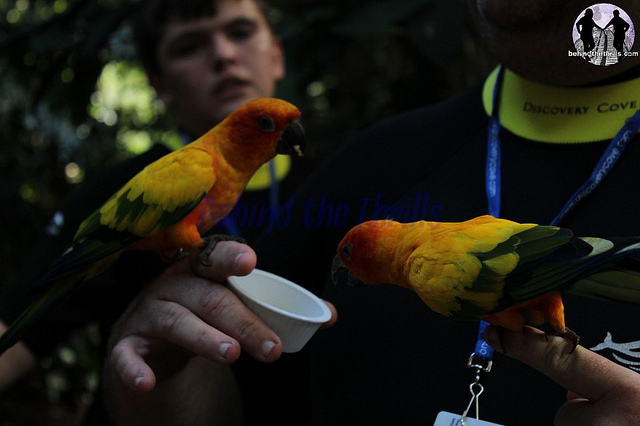 If it seems like a familiar concept, it's because it's one that sister park SeaWorld Orlando perfected with their unique park Discovery Cove. Their aviary consists of hundreds of birds in a lush tropical setting, where guests can feed and interact with the birds. They are free to fly, and roam anywhere they choose. Guests are given cups of food that attract the birds, and allow for up close encounters. Discovery Cove also has a lazy river which winds right through the middle of the aviary, and allows for those not wanting to dry off to still see a huge variety of winged wonders.
The new attraction will open Memorial Day Weekend at Aquatica San Antonio. The park originally opened in 2012 with huge new attractions and animal interactions. Take a look at the park as it opened last year!
Additionally, there is a separate entrance for SeaWorld guests that will be open seasonally. When Aquatica is closed for the season, SeaWorld San Antonio guests will be able to see the birds and share the experience! Food will be offered for guests to purchase and feed the hundreds of birds, and the park may also incorporate a bundle package with their current stingray feedings as well. Evem without the feedings, the aviary will still give guests a view of the animals that they may normally never have, just like the aviary at Discovery Cove has for the past 13 years. In fact the look and feel of the aviary will be designed and feel very much like the Discovery Cove aviary. This aviary will incorporate a river, wading pools, waterfalls, a tropical environment, hundreds of birds and so much more! The aviary will also not be called simply "the aviary" but will have an all new name that will incorporate the feel and look that suits the Aquatica brand.
Stay tuned throughout the day as we add more information and pictures!
For more information about Aquatica at SeaWorld San Antonio, visit the official website by clicking here!
Get social with us!
Follow us on Twitter @BehindThrills and like us on Facebook @BehindThrills.
Need to get tickets? Click the banner below to get your tickets today!