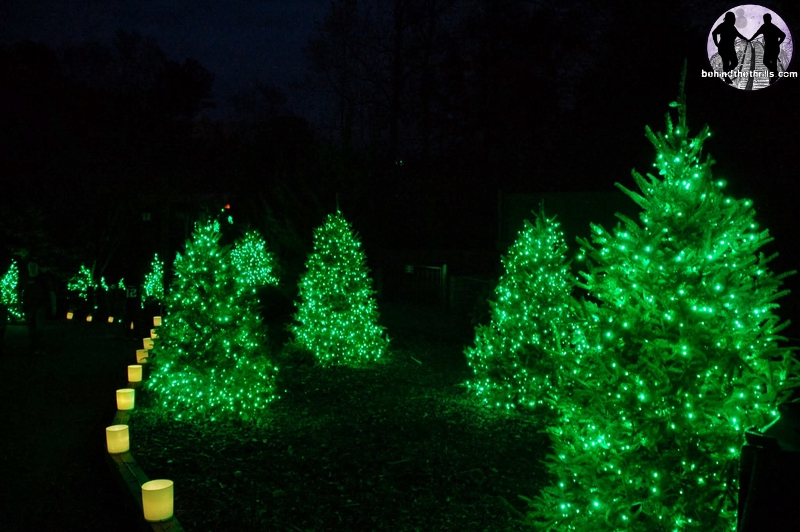 December is here and that means many parks across the nation are hosting some sort of Christmas event this month. Busch Gardens Williamsburg is hosting a special Christmas event this winter called "Christmas Town", which runs on select nights through the end of the month. Christmas Town features breathtaking light displays, delicious seasonal foods, rides, shows, and more!
We visited Christmas Town a few weeks ago to check out the event and see what it has to offer. This year is the park's 5th year for celebrating Christmas Town. Since it started, the park has grown what they do during the event and added even more lights. It has even become a family tradition for many, including my aunt, her husband, and her daughter.
Here's some of the main attractions that Christmas Town has to offer:
Highland Stables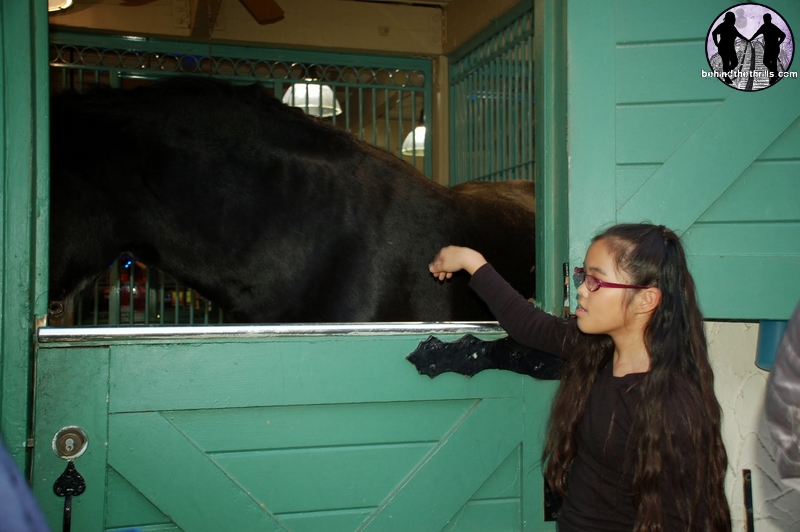 At the Highland Stables you can see Clydesdale horses, Scottish Blackface Sheep, and Collies. The sky in Scotland is also lit with beautiful stars, making it a beautiful place to take a stroll as you enjoy the animals.
Ice Palace: A Penguin Paradise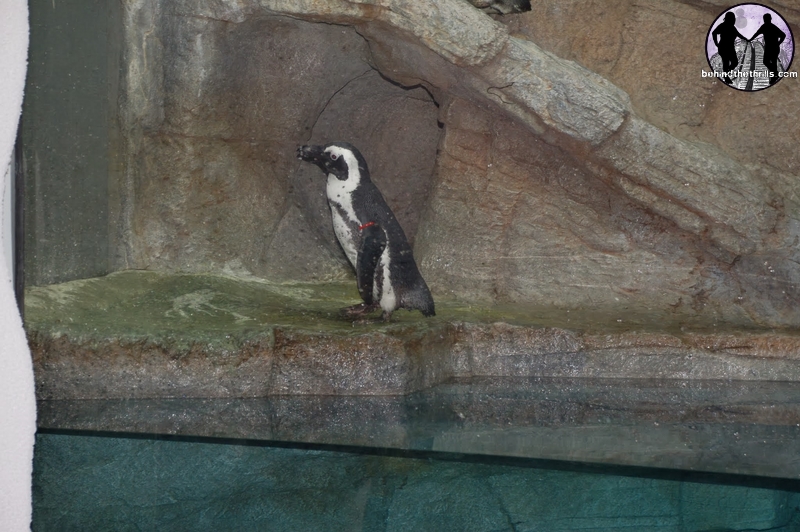 It's not every day you see Penguins! Busch Gardens Williamsburg has created an icy home for several Penguins at Busch Gardens Williamsburg. You can watch them waddle and swim! Busch Gardens also has animal experts on site to answer questions and to talk about how SeaWorld Parks & Entertainment cares for these unique birds.
Mistletoe Marketplace
Mistletoe Marketplace is a great place to shop for unique items for everyone on your Christmas list. The majority of the artisans featured in Mistletoe Marketplace are based out of Virginia, but there are others based out of other states, including Tennessee.
Polar Pathway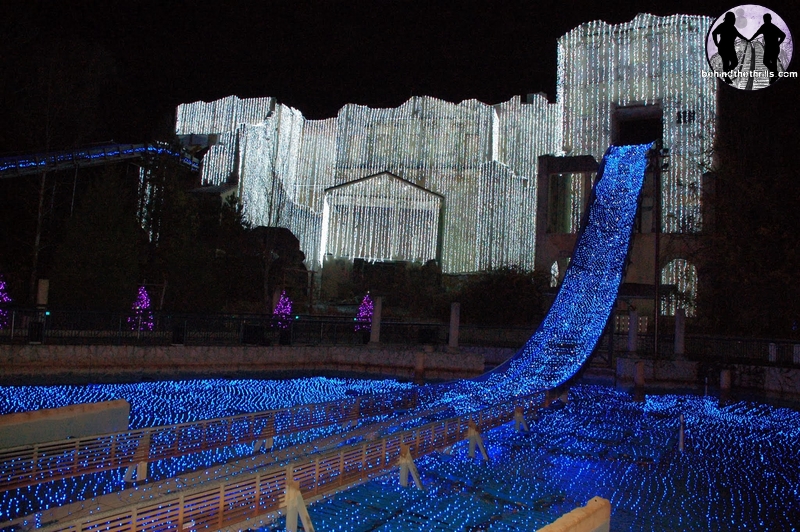 The waterfalls of Escape from Pompeii have been transformed into a spectacular and breathtaking Christmas display. You will also find Polar Bears and Santa Claus here!
Santa's Fireside Feast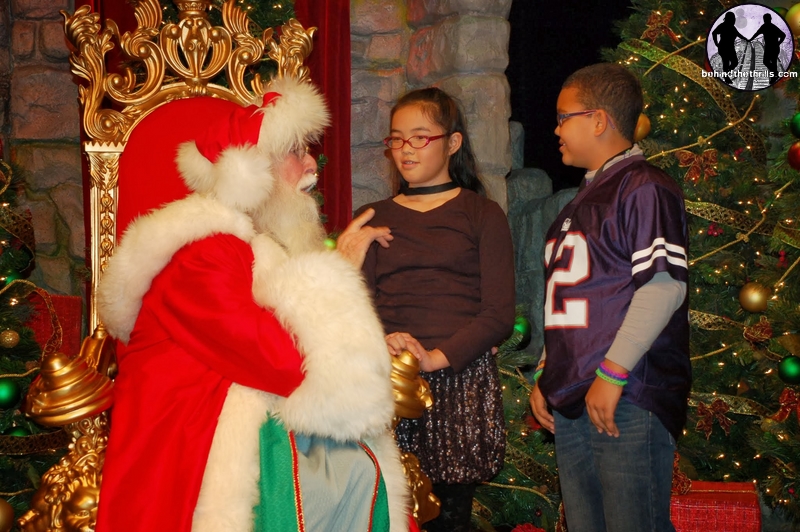 Enjoy an all-you-care-to-eat buffet while listening to the re-telling of Christmas stories by the fireside. Children will also be able to meet Santa Claus here and try some of Mrs. Claus' famous cookies! This is a meal your family is sure to not forget! The food and drinks will surely get you into the Holiday Spirit.
Santa's Fireside Feast is at 1:30pm and also includes early admission into Christmas Town. Admission and Parking is required, but not included with the price of the Feast.
Santa's Workshop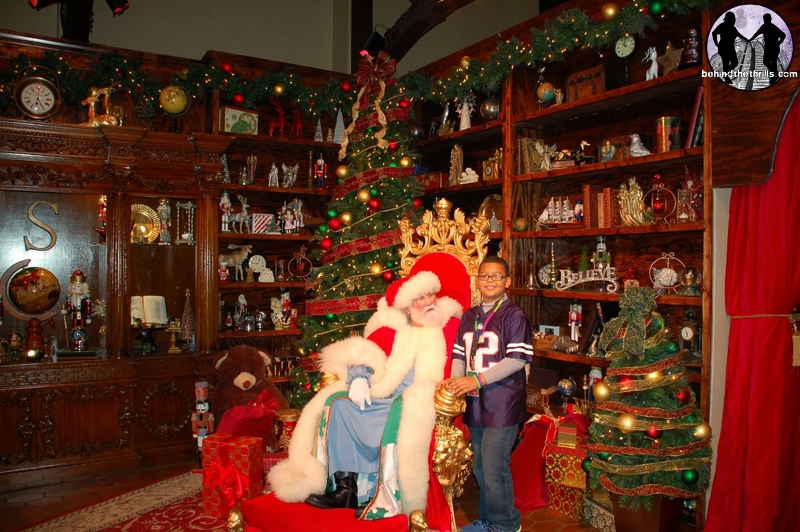 Don't forget the Christmas Wish List! You and your family will be able to meet Santa here and capture a family moment with the Jolly 'Ol man!
Ornament Decorating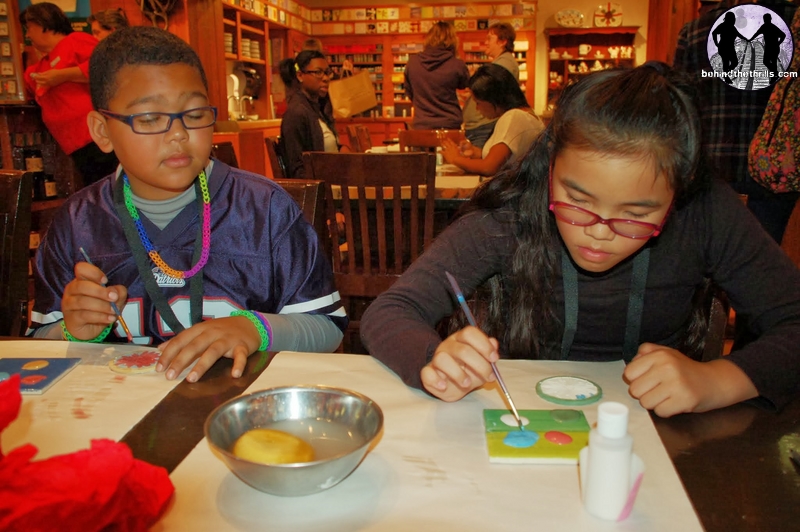 Christmas Town offers ornament decorating in the Caribou Pottery shop. You can paint your own ornament by yourself or together as a family. The park will collect your shipping information from you and after you are done painting it, they will fire it and ship it to your home. It's quite a lot of fun and perfect for making Christmas memories with your family.
Check out even more pictures of Christmas Town below:

If you are unable to view the slideshow, click here.
Of course, Christmas Town offers more than just light displays and animals. There are also four shows you can see during your visit. If you plan on seeing any of the shows, I suggest arriving early to ensure you get a seat. Deck The Halls, which is located inside the Festhaus is one of the more popular shows in the park. Not only can you watch the show, but you're also able to eat dinner while you watch the show. Of course, you'll want to arrive even earlier for this show if you'd like to eat and see the show.
Christmas Town will be open on Fridays, Saturdays, and Sundays in the month of December and also daily from December 13th through the end of the year except on Christmas Day.
Tips to making the most of your evening at Christmas Town:
Check the weather before you head out to the park and dress appropriately
 Wear comfortable walking shoes
If you're only spending a night or two at the park for Christmas Town, Quick Queue is a great investment!
Be sure to swing by and visit the Penguins and Santa!
If you buy tickets to the Fireside Feast, it will allow you early entry into Christmas Town plus you're fed a wonderful meal!
Busch Gardens offers meal certificates on their website for Christmas Town which I've been told saves you a little money verses buying food inside the park
There's so much to see and do, so gather it all in as you wander around the park and enjoy yourself!
Purchase a refillable Hot Chocolate mug and don't forget to try some of the Ghirardelli Hot Chocolate.
The best way to see Christmas Town is with the Christmas Town Fun Card. For only $30, you can visit Christmas Time as many times as you'd like! The Christmas Town Fun Card does not include parking. Click here to purchase tickets to Christmas Town online.
Get social with us!
Follow us on Twitter @BehindThrills and like us on Facebook @BehindThrills.
For more information about Busch Gardens Williamsburg, visit the official website by clicking here.