Legoland California has treated their fans to an early Holiday gift this week! They released the first-ever look at the brand new World of Chima expansion coming to the Legoland California Water Park in 2014. The "World of Chima Water Park" will be an expansion to the water park that already exists at Legoland California.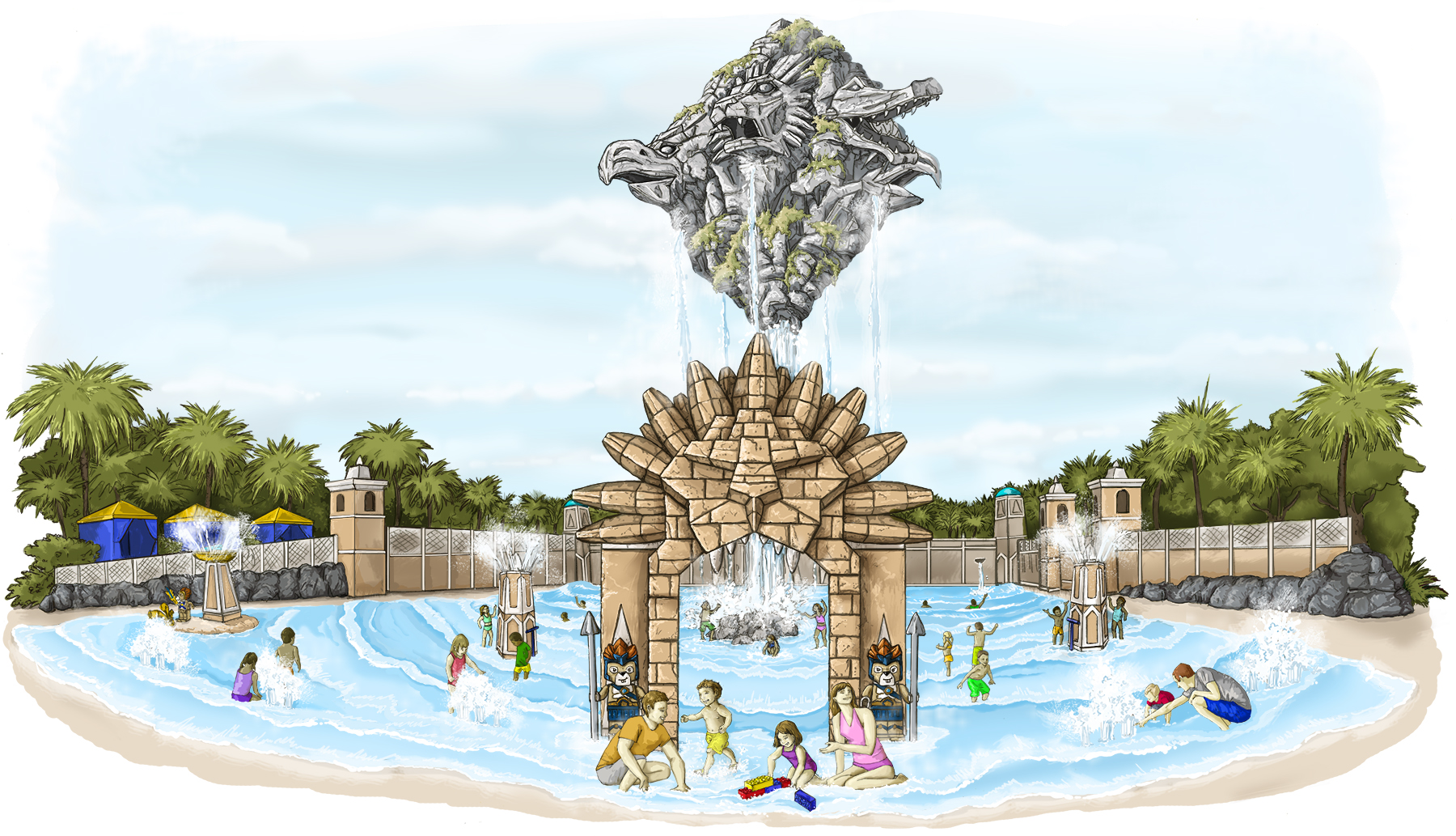 The World of Chima Water Park will feature a Lion Temple Wave Pool that is designed for families with young children. It will be home to a 20-foot tall LEGO lion arch way, and the iconic 40-foot tall "floating" Mount Cavora. Mount Cavora will release 400 gallons of water per minute into the wave pool where families can splash and play! An animal from each of the tribes will be represented on Mount Cavora.
The World of Chima is based off the Cartoon Network series, Legends of Chima. In Legends of Chima, animal tribes battle each other in a mystical land to control "Chi", a precious energy source.
Other areas in the water park include:
Cragger's Swamp – A hands-on water play area inviting guests to ride water slides, blast water cannons and zoom through the head of a massive crocodile

Build-A-Boat – A unique interactive play experience giving children the opportunity to use their creativity and bring their imaginations to life as they build boats and learn how to change the currents, build and dodge obstacles and race their friends;

Wolves' Cantina –The place to grab a bite when guests get hungry and check out the cool collectibles gathered by the clever wolf tribe.
For more information about Legoland California, visit the official website by clicking here or by calling 760-918-5346.