SeaWorld Orlando opened their brand new Penguin experience, Antarctica: Empire of the Penguin, over the summer. Antarctica is more than just a ride and Penguins – it's an experience that tells guests a story and takes them where not many have ever gone before. It might get pretty hot during the summer here in Central Florida, but that didn't stop SeaWorld from bringing this entire realm to life right at SeaWorld.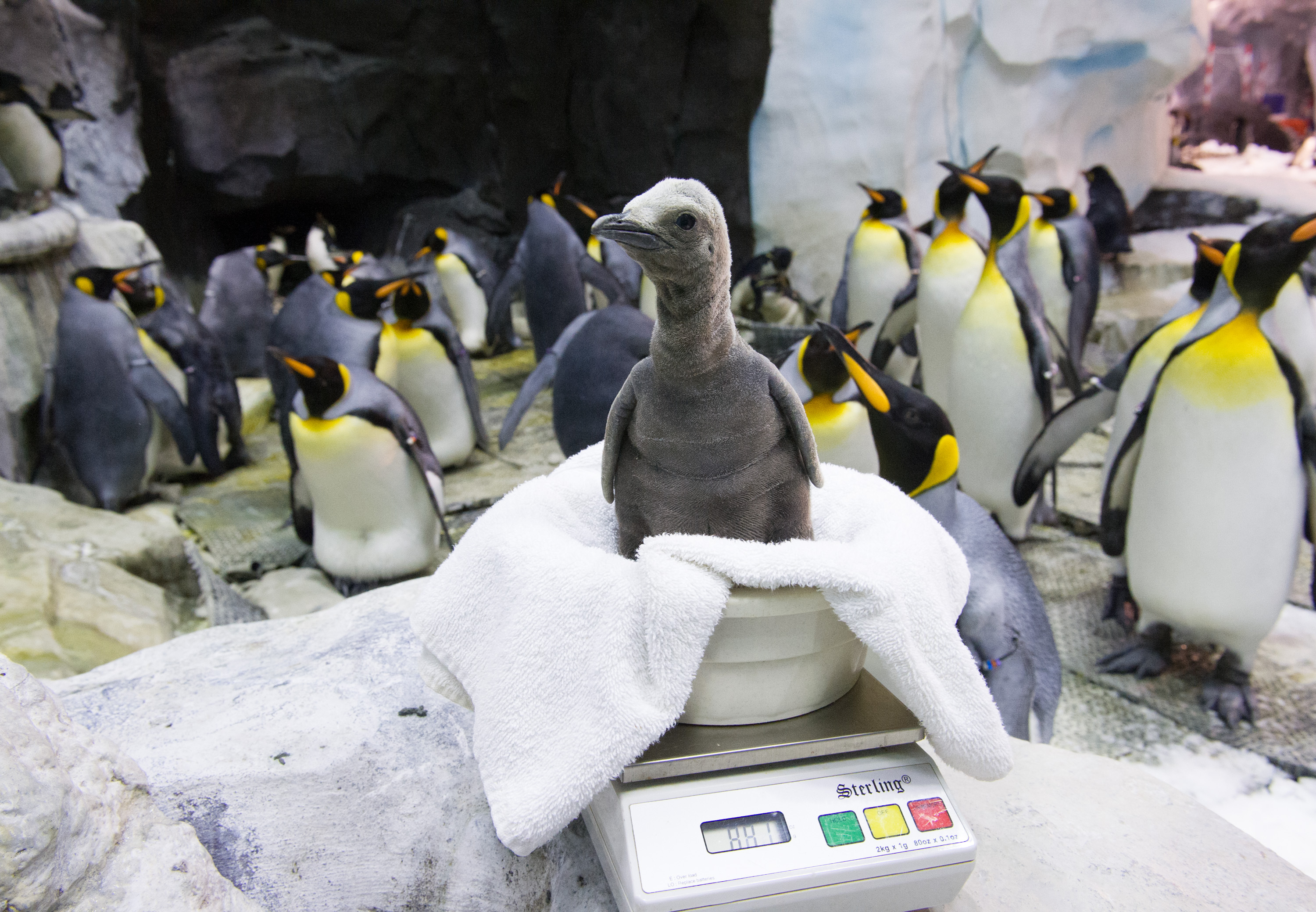 SeaWorld Orlando welcomed their first Penguin chick to Antarctica: Empire of the Penguin on November 30th. The first Penguin chick was a King Penguin. At a little more than just two weeks old, this little guy weighs 30 ounces (which is between one to two pounds). When fully grown, this chick can more than 24 pounds and could be as tall as two and a half feet.
The chick is being raised by it's parents, but SeaWorld Orlando is checking up on it regularly to monitor it's weight and overall development. It is one of two King chicks and more Penguin chicks are expected to hatch over the next few weeks.
For more information about SeaWorld Orlando, visit the official website by clicking here.
Get social with us!
Follow us on Twitter @BehindThrills and like us on Facebook @BehindThrills.
Need to get tickets? Click the banner below to get your tickets today!