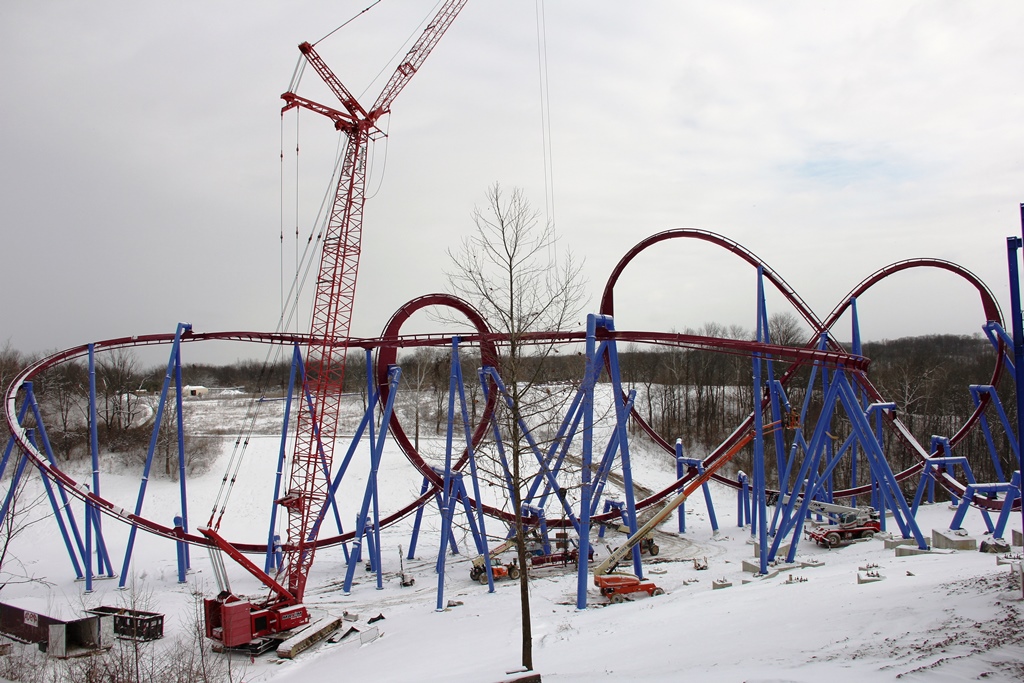 Banshee, Kings Island's newest roller coaster, is nearing completion. The final two pieces of track were delivered to Kings Island earlier this week and are almost ready to be installed. The final pieces of track are expected to be installed later on this week. Banshee is one of the most anicipated rides coming in 2014. Banshee touts 4,124 feet of track, seven inversions, and speeds up for up 68 mph.
Kings Island also shared the picture above today over Twitter of the work going on inside the station for Banshee. Banshee will open on April 18, 2014, when Kings Island opens it's gate for the 2014 season.
Get social with us!
Follow us on Twitter @BehindThrills and like us on Facebook @BehindThrills.